 Stress seems to be a constant companion for many of us these days but if you are one of the nation's 65 million caregivers -- those caring for an older parent, an ill spouse or a child with special needs -- your stress levels can be off the charts. We know that 90 percent of all doctor appointments are stress-related and a study on caregiver health risks conducted by the National Alliance for Caregiving reported:
85% of caregivers in a downward health spiral are women
10% of caregivers turn to bad habits such as smoking, misusing alcohol or prescription drugs to cope with stress
91% of caregivers whose health is in decline report depression
87% of caregivers are not getting enough sleep
In fact, a Commonwealth Fund study found caregivers are twice as likely as the general population to develop chronic illness earlier in life based on prolonged stress of caregiving. And a separate study conducted by the University of California at San Francisco found moms of special needs children experienced high stress that actually sped up their aging process by harming their DNA -- they appeared 9 to 17 years older than their biological age.
In our world we are surrounded by noise pollution -- constant chiming texts, ringing cell phones, chirping tweets, email alerts, TV chatter and city traffic. Researchers call this technology assault "busy life syndrome" and the result is the ongoing disturbance of our peace which negatively impacts our bodies' ability to heal and protect. Add to this the emotional and physical tolls of caring for a loved one when your mind and body are overwhelmed with added responsibilities leaving no time to care for yourself.
Caregivers are a silent, invaluable army providing 80 percent of the long-term care in this country and they need a battle plan to combat stress. My prescription for caregivers is something I call Me Time Monday℠ and it is all based on scientific research. It started with The Monday Campaigns, a non-profit organization which collaborated with Columbia University, Johns Hopkins University and Syracuse University to apply marketing best practices to public health challenges. This is the organization behind the successful Meatless Monday and other campaigns. When they were contemplating launching a Caregiver Monday Campaign I met with them to discuss my Me Time strategy to help caregivers find the balance between caring for loved ones and caring for themselves. Thus, I created Me Time Monday℠ to tie into their campaign.
The science behind Monday is simple. Mondays are embedded in our cultural DNA. Monday marks the beginnings in our lives -- the work week, the school week, etc. More people begin healthy regimes on a Monday and the research shows 74 percent of Americans over age 25 believe giving healthy intentions a Monday start will make them more lasting throughout the week.
The beauty of Me Time is that it is not about resolutions (which typically don't work -- 46 percent of us abandon our New Year's Resolutions by June), it is about personal joy, guilty pleasures, activities which bring a smile to our face and a lift in our hearts. If you say to yourself, "I have to go to the gym this week" instead of desiring to go to the gym -- it's not Me Time. I often tell caregivers to think of what they loved to do as a child -- those simple, liberating, carefree pleasures in life. It might be making snow angels, running into the waves at the beach, lying in your backyard and watching the clouds float by, riding a bike, reading a book. Tapping into your inner child renews our hope and stamina in life and brings us back to who we are as individuals. Me Time becomes your way to relieve for a short period of time the responsibilities of being an overwhelmed, stressed-out adult.
Since Me Time is not about achieving a goal, it needs to become a lifestyle staple -- something you work into your busy life and the Monday concept gives you 52 chances during the year to find your Me Time.
Here is the 3-Step Me Time Monday℠ Plan:
1. Create a plan. You cannot be successful by just saying you want to carve out Me Time every week -- you need a plan on how to find your Me Time. One difficulty caregivers have is how to ask for help and how to accept the help once offered. I call this the Caregiver Achilles heel. Seek out volunteer networks of friends and family who can help you find your Me Time -- there are many great online communities, such as Lotsa Helping Hands, which can help you. Also, write sticky notes to yourself -- leave them in the car, on the bathroom mirror, in your wallet or create a calendar reminder on your smartphone of weekly "Me Time!" reminders. I call these love letters to yourself. And who doesn't like to receive a love letter?
2. Take baby steps. Remember our inner child analogy? Well in order to live well you must learn how to walk before you can run. If you want to read a book -- you don't have to finish it this week, read one chapter a week. Or take a bike ride around the block -- it doesn't have to be a 15-mile ride in Week 1 -- remember you have 52 weeks to find Me Time.
3. Track and celebrate your progress. It is important to take a pause every Monday and reflect on what you did that was just for you last week and what you will do this week. Also, surround yourself with cheerleaders. Tell people about your Me Time Monday℠ plan -- let them applaud your accomplishments. This makes Monday a day to celebrate you.
Visualization is a powerful tool in many programs to help caregivers find calm. Again, thinking of our inner child analogy, I recommend you visualize a seesaw. One end is all your responsibilities in life -- children, career, caregiving. The other end is you. Neither end can tip or teeter too far -- it will upset the balance. You must keep each end level -- one end is as important as the other.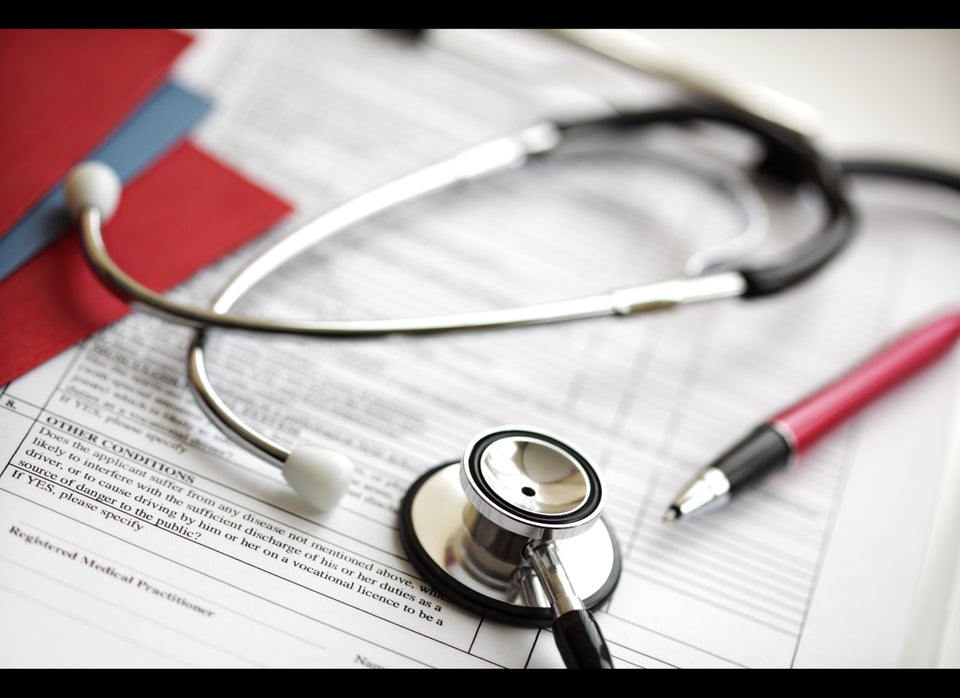 Caregiving Checklist
Related
Popular in the Community