I spend my days holding people accountable. I work with them to prioritize and focus on the action steps that will lead them to their desired outcomes. I help them to see and reach their future potential. I do not accept excuses. I push, cajole, support, and question. The results come, goals are achieved and businesses grow. At the risk of sounding self-important, I am very good at what I do. Yet recently, when it comes to applying the same process to my own personal goals, I've been an abject failure!
Personally, the only thing I am growing is my waistline. I am certain by now, you recognize I tend to travel the road less traveled in my writing and this blog will certainly will be no exception. You see, I have a favor to ask. I would like all of you to be my accountability coach. To hold me to the action steps and desired outcomes I will outline below. How you ask? Connect with me on LinkedIn, follow me on Twitter and comment on my blogs. Force me to report out my progress and level of commitment. Challenge me to complete my deliverables, to take action and ownership. This is neither a ruse nor a ploy. It is a sincere public request to be held accountable.
To help you understand how important this is to me, I will share with you my very personal backstory. It embarrasses me to write this and to make it so public, but it is my hope that doing so accomplishes two things. First, that it provides me with the impetus to take the needed action and secondly, that it serves to inspire others to do the same.
I have struggled with my weight all my life. I tried every diet and exercise known to man. I would meet with success and then soon after be greeted by my familiar friend, failure. Finally, I discovered the secret sauce. It was not some fad diet or crazy exercise. It was balance, discipline and mindfulness. I lost the weight and maintained that weight within a couple of pounds for years. Flash forward to today, with the stress of running a business, kids in college and a move, I find that I lack balance, my discipline has waned and mindfulness has been replaced with anxiety and distraction. The outcome, weight and too much of it! I recognized long ago, that when I achieve homeostasis, I feel better about myself, I am more effective professionally, I am a better father, husband and much more capable of absorbing all of life's twists and turns. So it is for all of these reasons that I am reaching out to you in search of your assistance.
I will to lay out my intentions following the same structure and process that I use with my clients.
Purpose: To be my best both personally and professionally.
Vision: I am healthy and in balance.
Values:
Discipline
Mindfulness
Humor (not taking myself too seriously)
Tolerance (letting go of my mistakes)
Forgiveness (see #4)
Outcomes:
I will have returned to a maintainable and healthy weight.
I will have a healthy relationship with food and exercise.
I will feel good about the way I look, feel and act.
Everyday I will set aside time for mind and spirit.
I will be at my best.
Path:
(these are the actions steps, my deliverables)
Starting May 3rd, I will get up in the morning and meditate for 30 minutes before email, phone calls and meetings.
Starting May 3rd, I will exercise a minimum of 45 minutes 5 days per week
I will eat mindfully and in moderation
Starting May 3rd, I will disconnect for an hour each night and play music or read
I will return to masters swim by June 1st
I will write a daily journal documenting my progress and measuring my performance to the above stated action steps.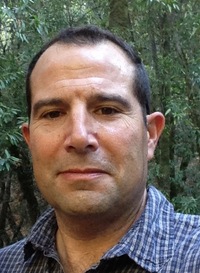 I have now put before you my Purpose, Vision and Outcomes. I have listed the Path, which details the milestones and actions steps needed in order to reach my desired Outcomes. Outcomes are the proof points that I am following my Purpose and achieving my Vision. Again, I appeal to you for assistance. Hold me accountable. Do not accept excuses. Push, cajole, support and question me. With your help, results will come, goals will be achieved and my waist will stop growing.
Thanks for reading and for your help. Please comment, challenge and support below.