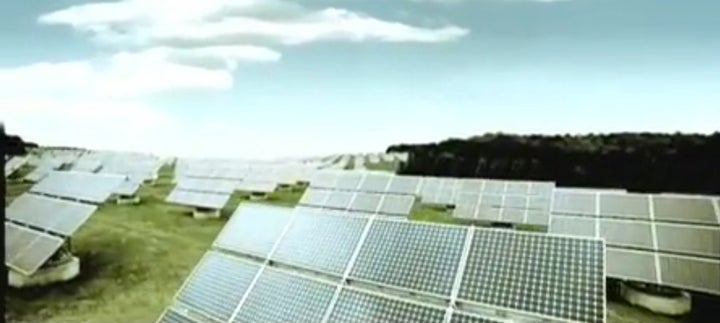 What's the purpose of our government? No matter who you ask, I doubt that stifling innovative solutions would be part of their answer. Yet that's exactly what the Federal Housing Finance Agency (FHFA) seems determined to do. And we have only a couple of days left to help them see the light. This craziness started two years ago, when the FHFA cut the legs out from under a terrific idea for helping homeowners save on their energy bills -- property assessed clean energy (PACE) programs. PACE programs make it possible for people to borrow money at low interest rates to fund projects like a home energy-efficiency retrofit or rooftop solar installation and then repay the loan via an annual assessment on their property tax bill, usually over a period of 20 years. The loan is attached to the property, not to the individual homeowner. If you sell your house, the loan stays behind with the new owner. That makes sense, because it's also the new owner who inherits the lower energy bills that the PACE loan made possible.
For homeowners, a big advantage of a PACE loan is that you can invest in a home improvement that might take 10 or more years to pay for itself -- without worrying that you might have to sell your house before you recoup that investment. It's such a great idea that -- even though PACE programs have existed only since 2008 -- 27 states have already passed legislation to enable them. Two years ago, however, the FHFA, which oversees the federal mortgage underwriters Fannie Mae and Freddie Mac, told them not to buy mortgages with PACE assessments. Their objection was that the PACE loan's association with the property tax bill would prioritize it ahead of the regular mortgage in the event of a default. That decision was enough to cause the immediate suspension of most residential PACE programs (commercial PACE programs are largely unaffected by the FHFA).
What do we lose when PACE programs are killed? Start with the financial savings for homeowners who could make home improvements that allowed them to use less energy, generate their own energy, or both. Those individual energy savings add up quickly, too. For states and communities that are trying to meet a renewable energy goal, PACE programs are a powerful tool for boosting home solar installations and reducing the demand for more dirty energy. Lastly, let's not forget the construction and installation jobs lost when energy retrofits and home solar projects are suddenly canceled. That's exactly what happened after the FHFA announced its misguided decision.
How this could happen when the Obama administration is so committed to renewable energy? Although the FHFA is technically part of the Obama administration, it operates as an independent regulatory agency -- it's not answerable to the White House. PACE programs are simply too good an idea to give up. Although there's a bipartisan bill in Congress that would reverse the FHFA's policy, it's going nowhere fast. Right now, our best bet is to send comments directly to the FHFA, which is accepting them until September 13. Send your comment today and urge the FHFA to stop opposing energy-efficiency and renewable energy upgrades. We can't afford to waste our best ideas for saving energy.
Popular in the Community