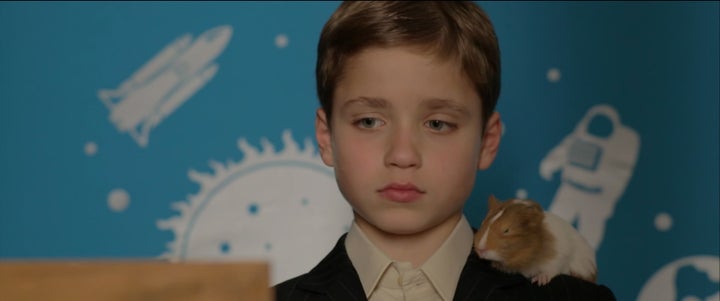 After amassing an amazing number of festival awards, director Chris Moraitis' Pet is an early and qualifying Oscar contender for an official 2017 nomination in the short film category.
Pet with a great push from the Greek American community—including Producer Alexia Melocchi—an Advisory Member of the Greek Film Festival—who is championing and representing him, and Nektarios Kalogridis—a fellow filmmaker from NYC who is an Executive Producer on the film, hope to help Pet to win the award for best short at next year's Academy Awards. I spoke to director Chris Moraitis (the pseudonym for the Thessaloniki based Christos Liakouris).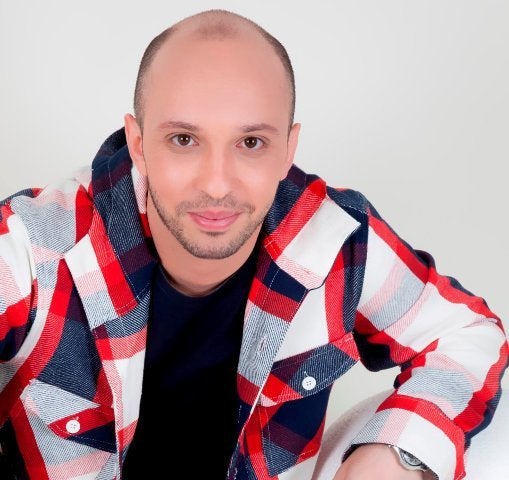 "It's clear that the violence we've suffered socially in recent years was the spring board for the creation of Pet," says director Chris Moraitis, "Society is a reflection of the family formation." With this impetus the Greek director has created one of the most disturbing and compelling short films in years. The film is disturbing in how it takes a seemingly commonplace life event—or death—in this case and uses it to suggest that sociopathic behavior stems from a break down in the family unit. It's fascinating that two of the other breakout films from Hellas in recent memory play on some of themes seen in Pet—2007's Little Greek Godfather—which showcased a fictional version of the life of a young Nikos Papandreou (and his love of hedgehogs) and 2009's Dogtooth—that focused on whole new level of sociopathic behavior (whose plot resembles last year's indie hit Room). Could it be the bubbling anxiety of the post Syriza destabilized Hellenic Republic that is causing these bursts of crazy—and not the good crazy of Nikos Kazantzakis' Zorba—but a bad, menacing crazy wrought from the cauldron of ill will and bad debt of modern day Greece.
Moraitis, laughs and cautions, "I am sorry if I suggested that the story of the film is an analogy for what's happening in Greece right now. Pet is not a film that focuses on current events. My intention was to tell a universal story about childhood and the time you have to leave behind your innocence in order to survive. Of course, If we want, we can make an analogy of the domestic violence in modern day society, which is global. Our society is a reflection of the family formation."
Although Moraitis may not have intended to, there's room to speculate that illness and sociopathy emerge in art from unhealthy societies the way 1970s New York City gave rise to films like Taxi Driver, Fort Apache The Bronx and The Warriors. Moraitis continues, "I committed to this story because it's a huge concern to me how a child can be emotionally damaged due to the treatment by his parents. I am also concerned of the consequences of materialism. The rat race—accumulating wealth and power, often leads to losing ourselves and our children. We lose living in the moment and subsequently we lose the future."
Moraitis is a Greek fan boy and sold his comic book collection to underwrite the film, you can see the influence of graphic art in the beautifully shot scenes and saturated colors. "I did sell my comic collection, which I started collecting from the age of 6, but I don't regret it—although I do miss it! In our discussions with the Director of Photography of the film, Panagiotis Vasilakis, we decided the color palate in the film should evoke an illustrated children's book, but in a way that adds to the emotional weight οf the kid—played brilliantly by new star Roberto Grosu—and also adds to create a sense of dysfunction.
Watch the trailer to Pet below after the movie poster.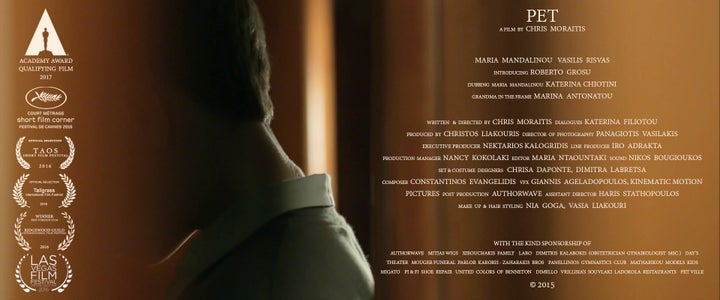 Related
Popular in the Community