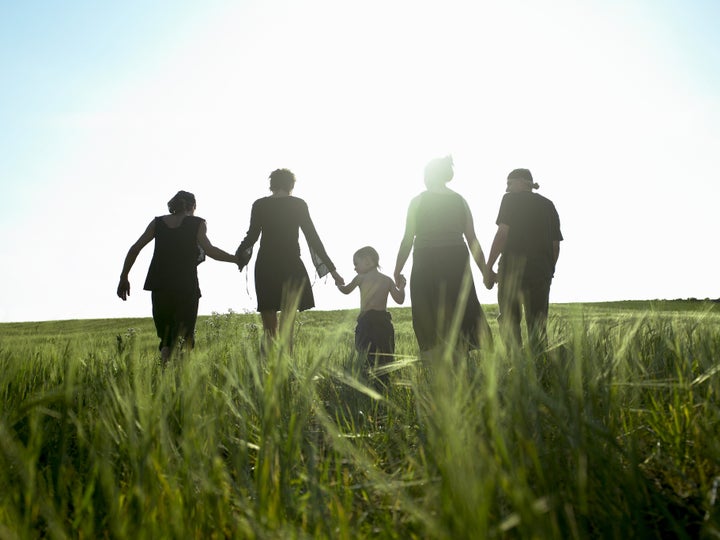 As part of our Blended Family Friday series, each week we spotlight a different stepfamily to learn how they've worked to bring their two families together. Our hope is that by telling their stories, we'll bring you closer to blended family bliss in your own life! Want to share your family's story? Email us at divorce@huffingtonpost.com.
When you're parents in a new blended family, it often feels like "blending" is impossible. Every family has obstacles -- but stepfamilies have considerably more.
Below, parents we've featured in our Blended Family Friday series share some advice on bonding and overcoming the hurdles.
1. The first year is the hardest but it never really gets "easy."
"We have come a long way since when we first merged our families together four years ago and we have a long way to go. It was very difficult for the first year, all of us were fumbling individually with how to manage the changes, and there were many moments where I am sure everyone was doubting and disheartened. Dividing attention, sharing the spotlight, discipline, and time management are all issues every family runs into. After that first year of fumbling around trying to balance our time and attention, we got into a pretty good groove. We wanted everyone to get along and team up right away but the reality is, that's not how any strong relationship is built. We all had to struggle a little, get out of our comfort zones and allow time to teach us about one another. " -- Quenby Schuyler
2. You absolutely must have a "kids' first" attitude.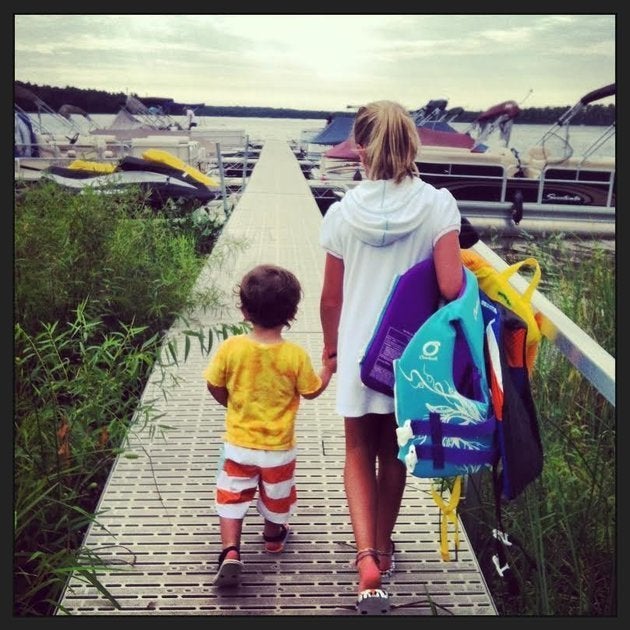 "I believe the age of the children and relationship(s) you have with your ex can dramatically impact how quickly a new family bonds. The best advice I can give is 'this too shall pass.' There were times in the early days that I never imagined the relationship we have now. Every single person involved had to have a 'kids' first' attitude. As much as possible, show respect and empathy towards all parties involved.There will be struggles, bitten tongues and arguments over the years, but the collective job is to raise happy, well-adjusted children." -- Julie Scagell
3. All the parents (including your exes) need to act like grownups.
"Getting along requires working through and removing negative emotion from your life, whether you are angry, sad or grief-stricken. The good news is, while working through the emotion, you can still treat your ex with respect, kindness and compassion (even when you don't want to.) Everything in life is a choice. When all parents choose to act in the best interest of the kids, blending a family is relatively easy. If just one parent lacks the capacity to think beyond themselves, blending a family is impossible." -- Shelley Wetton
4. Blending a family is a lifelong process.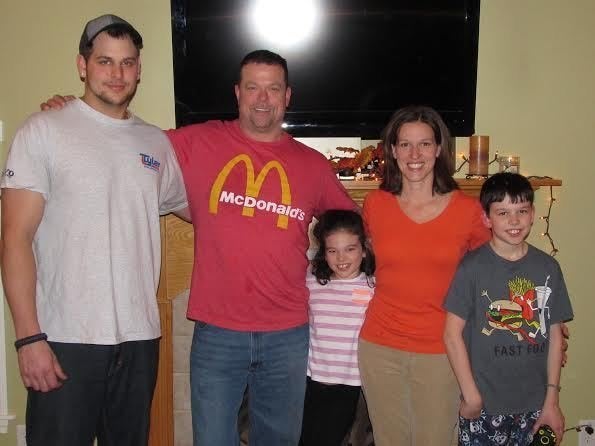 "As families change and grow, the dynamic is ever changing. Making it 'work' is all about how much love and effort you are willing to put into these relationships. Our blended family works because each of us loves and respects each other 100 percent." -- Beth Martin
5. Creating new family traditions will bring you closer together.
"Believe it or not, blending a family can happen! It just takes a lot of patience. The best way that we have found to help blend our family is by setting new traditions and honoring them each year. Our kids of all ages look forward to the traditions and it has helped our family to grow closer together." -- Maryann Potter
6. Rigid expectations don't help: You'll feel like family when you feel like family.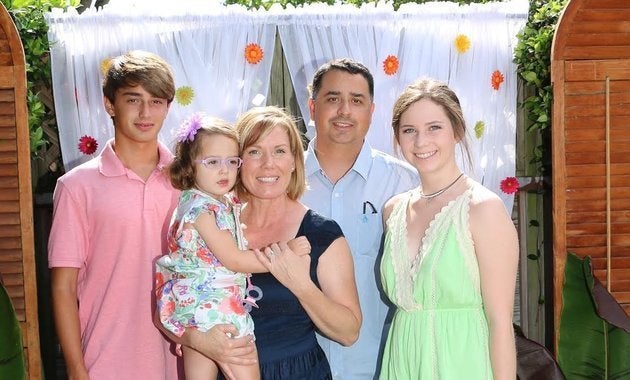 "Uniting two families together is such an exciting time in life, if you're prepared. Placing pressure on yourself and family with expectations and agendas only promotes frustration when you feel like things aren't going as planned. Parents need to blend, unite and support one another first. Encouraging a safe environment and letting go of power struggles can help, especially if children are experiencing confusion after divorce. Setting healthy boundaries in place of rigid rules is a way to create a non-threatening and trusting atmosphere." -- Lynda Coto
7. Don't strive to be perfect.
"I believe blending a family is always a work in progress. There are always imperfections. There are moments you can feel like you're drowning in despair, but don't lose hope. There are some relationships that take time to heal, some that require more effort and some that will grow and reveal themselves in time." -- Noelle Crites
8. Remember, good things take time.
"Here in New Zealand, we have an ad for Mainland Cheese that includes the catch phrase, 'good things take time' and when it comes to blended families, that is the one thing that you can depend on. No two families are the same and this is even closer to the truth when it comes to joining two families together. When we got together, the youngest was six weeks old and the oldest was 16. I wonder how the hell we managed to pull it all together. It was definitely not easy but it's incredibly worth it. Give it time and hang in there; it does get better." -- Caitlin Grace