How would you like to spend your free time as a volunteer baby kitten snuggler?
Can we sweeten the deal by pointing out that the snuggling takes place in a kitten nursery -- a kitten nursery! -- and is part of a grand effort to help save shelter cats' lives?
Best Friends Animal Society currently has two kitten nurseries -- one in Los Angeles and one in Salt Lake City -- where orphaned kitties and nursing moms, are given round-the-clock care.
Staff and volunteers bottle feed the kittens -- who come from area shelters, which often don't have the resources to take care of them -- make food, clean the many, many things that require cleaning and perform all those tasks that help keep these little creatures safe and well.
Volunteers can also sign on to provide the wee ones love and affection. Because, seriously, snuggles are an incredibly important part of the kitten nursery operation, too.
Being petted and kissed and fussed over gets the babies comfortable with people, which helps make them more adoptable -- and, in turn, gets them out of the shelter and into homes.
"This handling helps get the kittens to their 'peak adorable fitness,' ready to be adopted. It's a tough job but somebody's got to do it, right?" says Eric Rayvid, a Best Friends spokesperson.
The Best Friends nurseries have taken in about 7,500 -- 7,500! -- kittens since getting started, about 2.5 years ago. They've come from area shelters, which often don't have the resources to fully attend to these fragile, needy creatures. (And you know what that means, because we already said it: young shelter kittens are at a very high risk of being euthanized.)
"We were very clear about what our objectives were: That kittens were dying, and the only reason they were dying was from lack of resources," Denise Deisler, executive director of the Jacksonville Humane Society, told the shelter pet foundation Maddie's Fund. "We needed volunteers to help."
So go forth and volunteer to be a kitten cuddler. Or cage cleaner, or bottle feeder, or whatever your local kitten nursery needs you to do.
It's all in service of helping these guys make it out of their infancy and into where they belong: loving homes.
Another upside: you will get to tell lots of people you hang out at a kitten nursery. Kitten nursery! Really, there's no downside or cat-ch.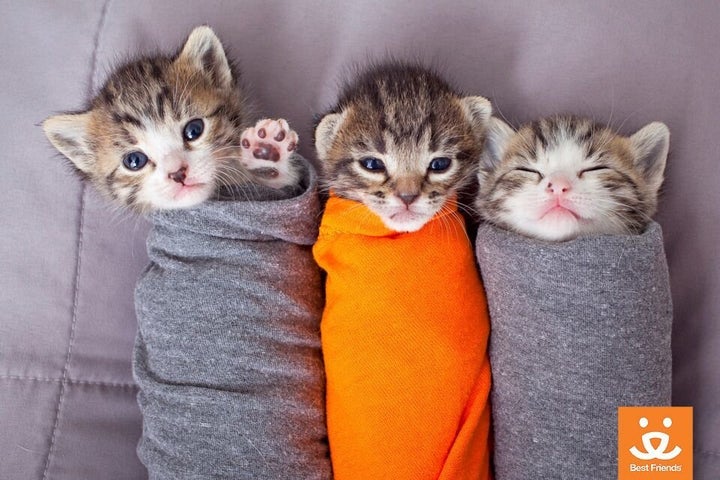 Know a shelter that's done great things for kittens? Have another animal story to share? Get in touch at arin.greenwood@huffingtonpost.com!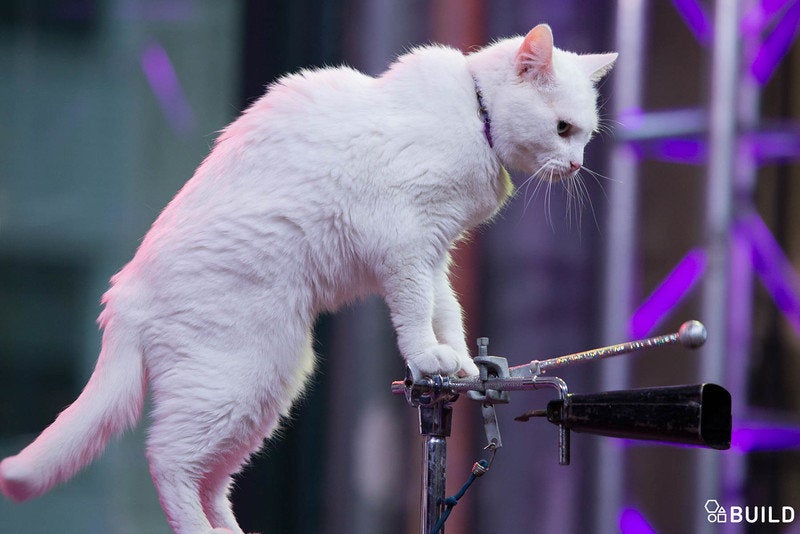 The Amazing Acro-Cats