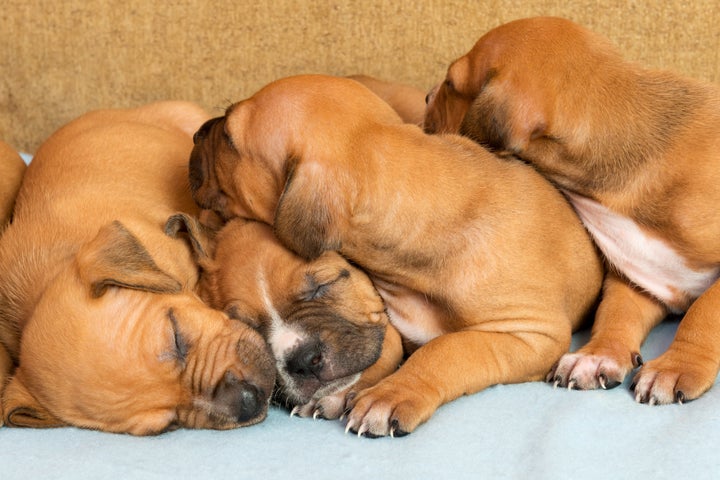 It's a taxing time for animal advocates in Montreal.
The Canadian city has passed a new bylaw, which makes it illegal for residents to adopt or buy a pit bull. Any dog considered to be of the breed that is living in a shelter faces euthanasia on Oct. 3, the day the bylaw goes into effect, Montreal SPCA told CTV.
But there are ways to help.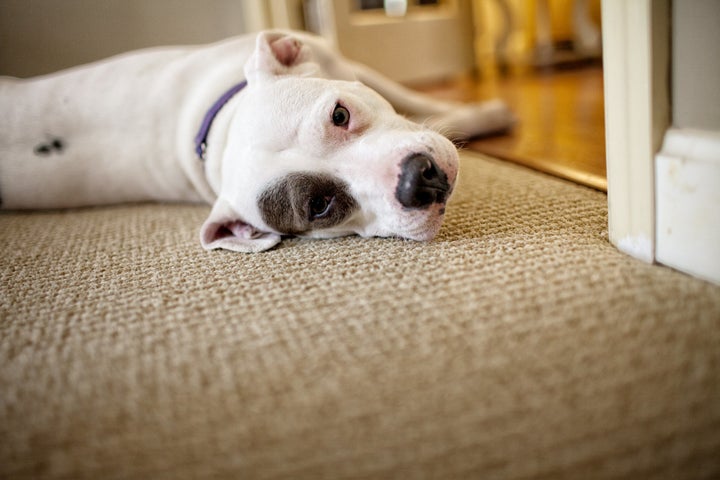 You can sign petitions to ban visiting Montreal as long as the city continues to ban pit bulls, which you can sign here and here.
There are also rescue groups on the ground that are transporting pit bulls out of Quebec that need support. These groups include Nova Scotia-based PAWSAbilities Rescue Society and One Last Chance Animal Rescue in Montreal. To check out their GoFundMe pages, click here and here, respectively.
If you think you can help transport or home dogs outside of Quebec, you can also contact the Montreal SPCA at tbenoit@spcamontreal.com.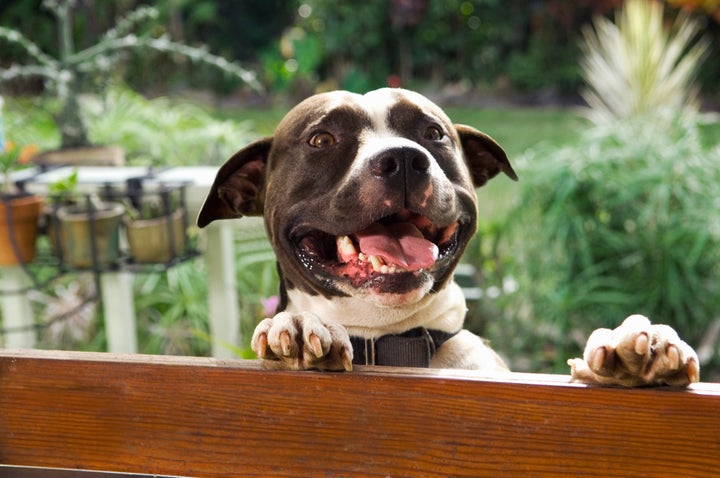 The ban was passed on Tuesday and forbids residents from adopting or buying any breed deemed a "pit bull." According to the law, this includes American pit bull terriers, bull terriers, American Staffordshire terriers, Staffordshire bull terriers or any mix of those breeds, CBC News reports.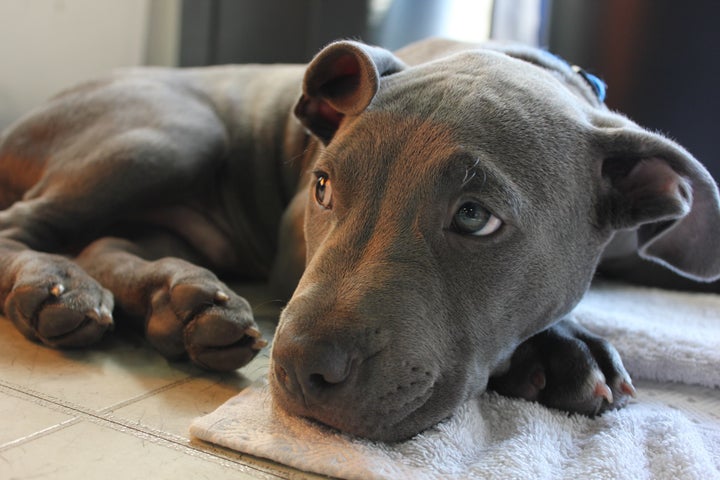 Alanna Devine, animal advocacy director of the Montreal SPCA told CTV that determining a dog as a pit bull or mix is not easy.
"We have no idea what breed these dogs are, and the way that the bylaw is drafted, it's technically any large dog with short fur could fall under this legislation," she told the outlet.
The law also states that anyone who already has a pit bull as a pet must not only microchip and spay or neuter their dog, but also undergo a criminal background check, keep their dog muzzled and on a leash less than four feet long in public and pay a $150 permit fee. The Montreal Gazette estimates this will affect the owners of 7,000 pit bull type-dogs.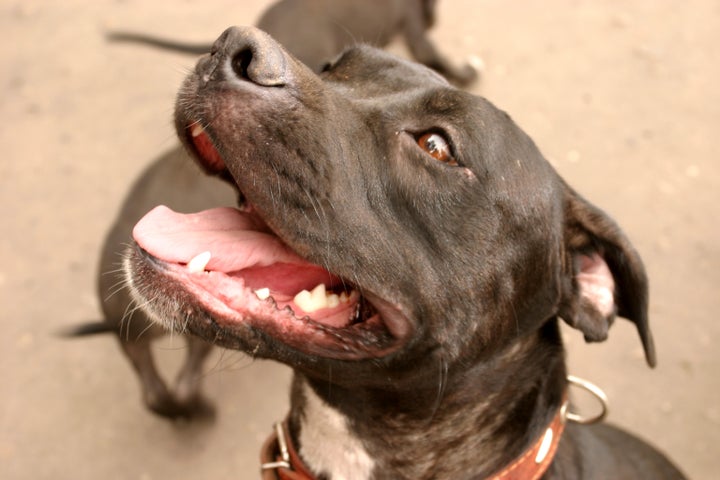 It's a costly checklist that some might not have the money for.
"There are a lot of low-income and homeless people in Montreal who simply won't be able to afford all of the criteria they need in order to get the special permit," Devine told The Dodo. "Those dogs will have to be seized and have to be euthanized."
A proposal for the ban was announced in June — days after a Montreal woman was mauled to death by a loose dog in her backyard. Police characterized the dog as a pit bull.
But CBC News reported that the Humane Society International obtained proof that the dog in question was registered with the city as a boxer, not a pit bull.
Related
Before You Go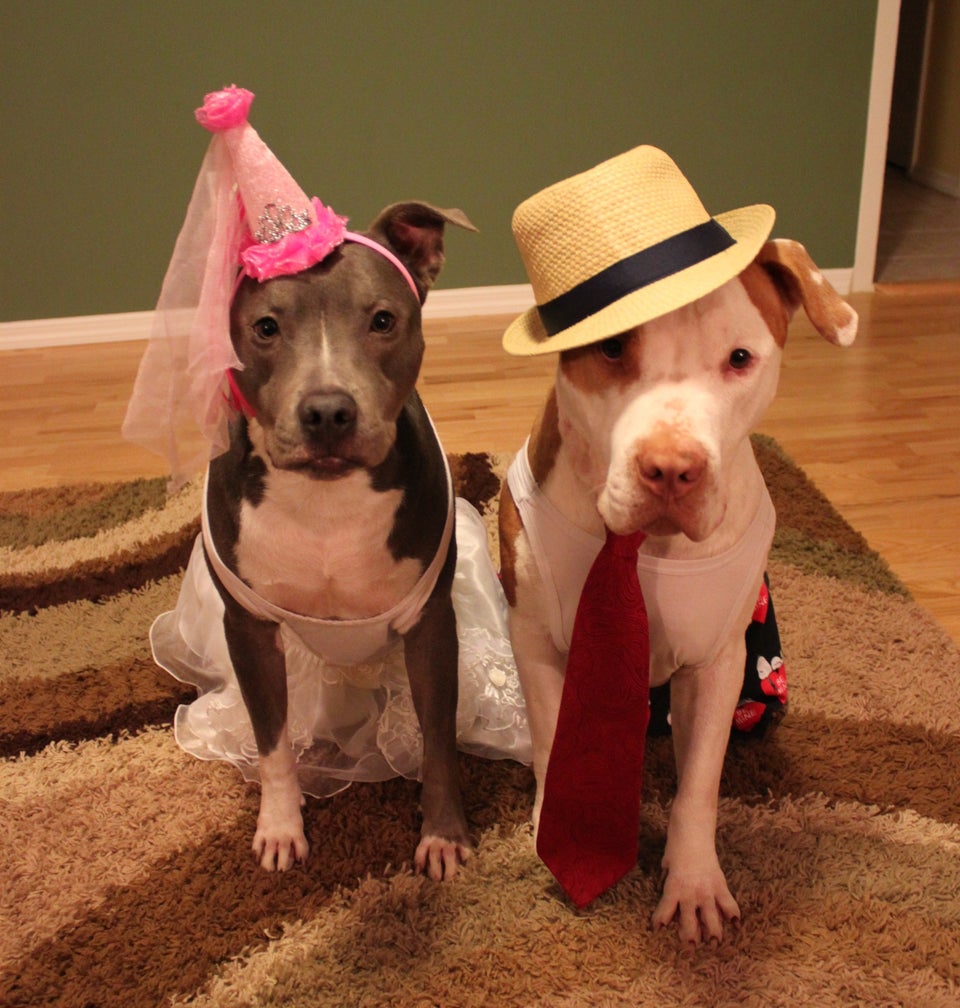 10 Stereotypes About Pit Bulls That Are Just. Dead. Wrong.
Popular in the Community