Muslim women worldwide wear the hijab -- Islamic head covering -- in various ways, and often incorporate elements of their own culture to create a head scarf style that is native to their region. The many different styles is a testament to the rich diversity of Muslim women who wear it. It's both an expression of self as much as of love.
Sometimes, the hijab is portrayed primarily as a full-length garb echoing styles that are commonly found in parts of Iran, Saudi Arabia and Afghanistan. But we know this foreignizing depiction of the headscarf is one dimensional.
Show us how you wear your hijab along with a short description of what it means to you to help us illustrate the vibrancy and diversity of women who don it. Tag your photo with #HijabToMe on Instagram, Facebook or Twitter, and we'll showcase it in The Huffington Post.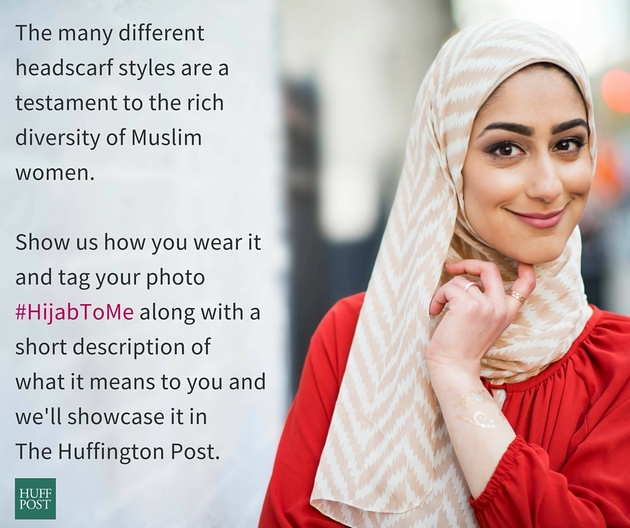 The Huffington Post is covering the rise in anti-Muslim discrimination and those who are working to combat it. Why? Because hate and bigotry are toxic for everyone. Share your story and send to islamophobia@huffingtonpost.com and we'll consider including it in the Islamophobia Tracker.
All submissions are subject to Huffington Post Terms and Conditions.

Support HuffPost
The Stakes Have Never Been Higher
Related
Popular in the Community