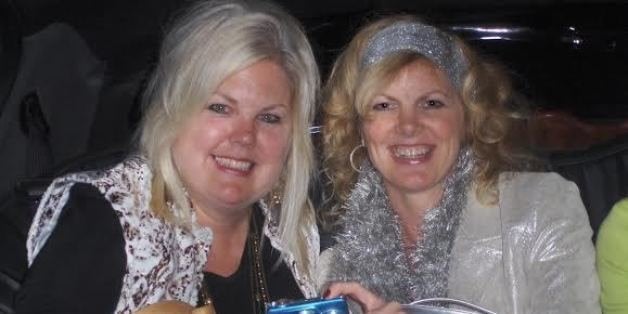 Tracy Siemer knew the best way to cope with her 21-year battle with an extremely rare form of brain cancer was to be her own "superhero." And soon enough, the northern Kentucky woman had supporters and other cancer patients donning proverbial capes of their own.
In November 2013, Siemer's sister Jackie Waters launched Help Your Hero, a website that encourages children with a difficult medical diagnosis to find their own "superhero" personas. Siemer died six months before the launch, but her positive mentality lives on in empowering others who are going through a similar struggle.
Waters founded Help Your Hero exactly 13 years after her sister's third brain surgery -- the first time Siemer walked through the hospital doors dressed as Superman in an attempt to remain strong and positive about her recent relapse. Run entirely by volunteers, the organization caters to children under 18 years old who are diagnosed with a medical condition and in need of a little faith and optimism like Siemers showed on that day -- and during her remaining years. The website allows kids to become their own superheroes, and helps parents, friends and community members find some of the research, fundraising and support tools they might need during the child's medical journey.
Throughout their own childhoods, Waters acted as a protector over Siemer, the most introverted of her two younger sisters. So when Siemer received her life-changing diagnosis at the young age of 24, it was pure instinct for Waters to step up to the plate yet again.
"She was having bad headaches and seizures, and one day she called me up, thinking it was just some kind of sickness," Waters told The Huffington Post. After being admitted to the hospital, Siemer was told that she had mesenchymal chondrosarcoma -- an incredibly rare type of cancer that forms cartilage within the brain -- and likely had for several years.
She was seven months pregnant with her second son, Austin, but she was still able to carry him to a healthy, eight-month mark before doctors delivered him via cesarean section. However, within four days, Siemer was back on the operating table undergoing her first brain surgery to remove the egg-sized tumor. As she recovered in the ICU, the local community rallied to help in any way they possibly could.
"The outpouring of love and hope and generosity and prayers was just incredible," said Waters. "Everyone just kept asking us, 'How can we help?'" Two months later, they threw a benefit for Siemer before her second surgery to remove the remaining part of the tumor. Siemer knew she needed to find a way to thank them, Waters said.
"Trace looked and me and said, 'Jack, how are we going to repay all of these people?' after the benefit. I looked at her -- this was way before 'pay it forward' became a catchphrase -- and I said, 'We're not going to be able to pay all of these people back, but we will be able to pay the next person who needs it.'" Together, the sisters began doing little things here and there to assist local churches and schools, brainstorming the big project that would ultimately take shape.
Siemer went into remission soon after the second surgery and radiation treatment, but the tumor returned -- as doctors anticipated -- 9 1/2 years later. Waters said Siemer was worried about her teenage sons, Chaz and Austin, and she decided she wanted to be stronger than ever this time around. So for her third brain surgery on Nov. 11, 2000, she dressed head to toe in Superman gear, reigniting her belief from years earlier that she would somehow beat this grim diagnosis.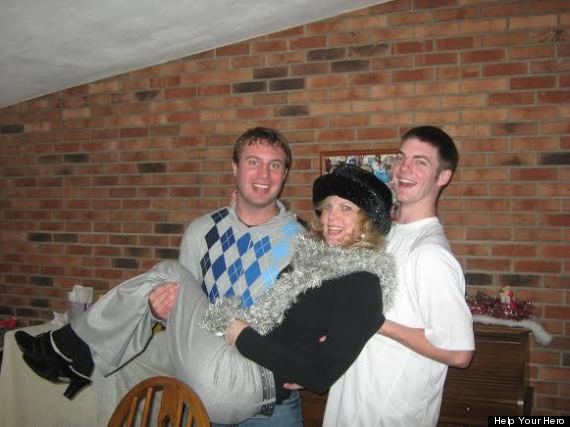 Tracy Siemer (center) with her sons Chaz (left) and Austin (right)
Siemer's new superhero persona gave her and the rest of her family something positive to focus on and talk about outside of her condition. It brought fun and laughter back into their lives, Waters said, especially when Siemer decided to adopt the superhero name "T-Si"-- modeled after the infamous J-Lo -- and named her tumor nemesis "Crazy Blonde Diva." The sisters even designed a comic book creating an adventure for Siemer and her "super friends" from the hospital.
Many of these experiences now live on in Help Your Hero. Through the website and with the help of their parents, kids can create their own superhero caricature, pick a superhero name, identify their nemesis, share any details about their life they feel comfortable disclosing, and join in a virtual "heroverse" where their brave and strong personas can come alive.
"Help Your Hero is not something that's needed as far as treatment or a surgery is concerned for a child, but we want it to help them emotionally," said Waters. "It gives them something else to talk about, and that's what we encourage people to do. You have to have other conversations."
The website also serves as a one-stop shop of resources for people looking to answer that first question that many have after a loved one's diagnosis: How can I help? Private forums allow parents to discuss relevant ideas and research, and public forums share information for "community superheroes" about how they can help the child and his or her parents. The site also has directory lists on everything from fundraising methods to nonprofit organizations.
Waters knows that Help Your Hero cannot cure medical conditions. But, she said, it can cure the "How can I help my Hero?" condition.
In 2007, Siemer's tumor returned for a third time. She underwent a fourth surgery and additional radiation treatments, but her cancer was not responding.
"This type of cancer is known for -- when it comes back -- coming back with a vengeance," said Waters. "But she beat this diagnosis for 21 years, and her three sets of doctors loved her. We dealt with her disease with faith and fun. Even the final months of her life when it was really tough, we just tried to keep that positive attitude and we still tried to laugh."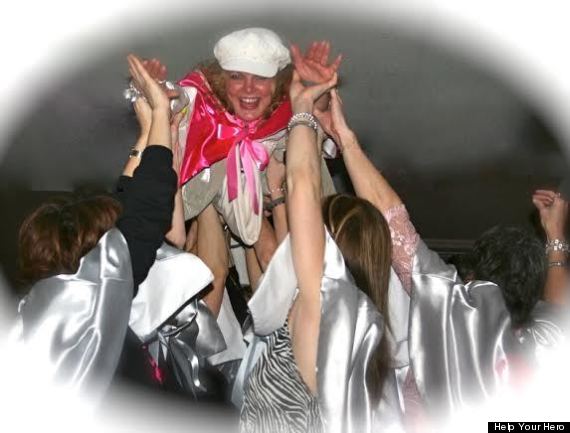 Tracy "T-Si" Siemer at her 2010 community benefit, dressed as her superhero caricature
Since its launch last year, Help Your Hero has received national news coverage, from CNN to USA Today, about the ways the organization has helped children and their families cope with a difficult time. Waters has also coauthored a memoir about her sister's journey (not yet published), and is currently working on a PSA for hospitals to share the organization with patients, as well as a documentary.
As Help Your Hero expands, partners with nonprofit organizations and accumulates business sponsorships, Waters said she hopes to be able to pen a comic book for each child superhero who registers on the site as well.
"I always said, 'Thank you for letting me be your voice,' because that's what she needed me to be," Waters said. "And that's what's carried on through her 21-year journey and Help Your Hero."
This article is part of a series produced by The Huffington Post highlighting the contributions of Go-Givers -- people who are looking beyond a "Go-Getter" approach to success and redefining success to include the importance of giving back. To nominate a Go-Giver of the Week, email gogiver@huffingtonpost.com.
Related
Before You Go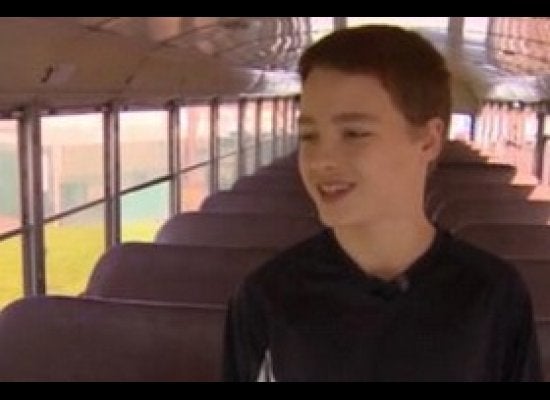 Kid Heroes