I went sky diving
I went rocky mountain climbing
I went two point seven seconds
On a bull named Fu Man Chu
And I loved deeper and I spoke sweeter
And gave forgiveness I'd been denying
And he said some day I hope you get the chance
To live like you were dying

-Tim McGraw
It was December 2, the day after I had gastric sleeve weight loss surgery. A young doctor stopped in my hospital room and asked me if I had ever had a heart echo cardiogram done before. I told him I had four.
He said, "Do you have a history of heart problems?" and I said no, but I had taken Redux.
He looked at me strangely and said, "What is Redux?"
I nearly fell out of my bed. The doctor was younger and did his medical training in another country. He was in grade school when the drug was on the market in 1996 and 1997. Still, I couldn't believe he had never heard of the diet drug, taken by thousands of Americans, that wound up killing several of my friends.
One of those friends was Lori Sobkowski Rodriguez. She died at age 43 on December 27.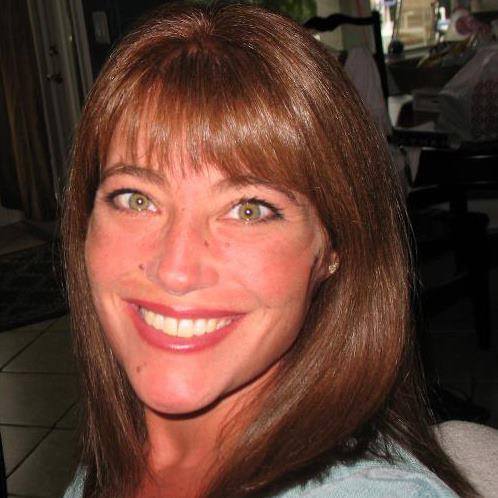 Lori had been living under a death sentence for over a decade, because the Redux drug triggered a terrible disease called pulmonary hypertension. Even though she had her illness to deal with, it didn't surprise me that she had been checking on me daily on Facebook to see how my recovery from surgery was coming. Lori had a warmth, humor and empathy that radiated through her.
I was lulled into a false sense of security about Lori. She seemed to be doing great. As we stayed in regular touch on Facebook, I would see her and her husband Noel having fun and enjoying life. She would occasionally pop up in a hospital, but a few days later, she would be out and about. They traveled and were getting ready to go on a cruise.
It was like getting hit with a baseball bat when Noel contacted me about her death.
I met Lori in 2004, a time period when I traveled around the country helping people with their finances who had pulmonary hypertension triggered by Redux. The life expectancy of people who had pulmonary hypertension was roughly 4.3 years. I had taken the medicine myself and to this day, I think that every cough or cold is one that will signal pulmonary hypertension knocking on my door. The medical data says I should be "in the clear," but the data has been wrong about that diet drug since the day the Food and Drug Administration allowed it to be on the market.
I started working in 1999 with over 50 people who had taken Redux in every part of the United States and nearly every demographic.
Lori was my last survivor. In fact, she had been the only one still alive for the past four years.
On first meeting, I would not have picked Lori to have lived another decade. I met her in her apartment, along with her roommate and fiancé, as she could not get out to meet in an office. She had some kind of breathing equipment nearby, and it was obvious after 90 minutes that she was completely worn out.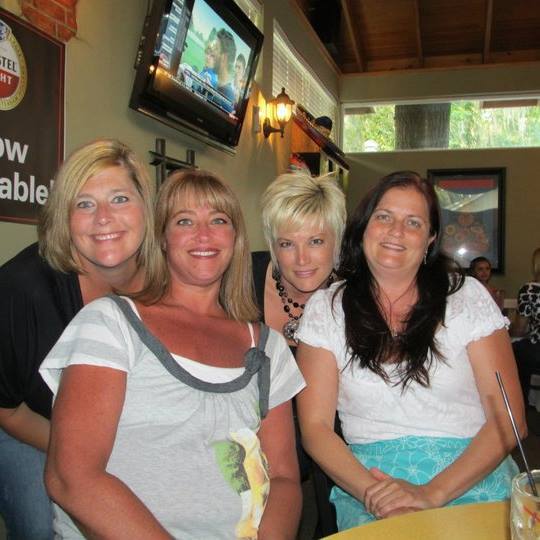 Part of the process of setting up a structured settlement annuity is to look into an option called a "rated age annuity." Someone buying life insurance has to pay more for it because of things like smoking or diabetes that reduce life expectancy. It works the opposite with a lifetime annuity. Someone with a reduced life expectancy gets a better monthly payment than someone healthy.
Lori's long-term did not look good, but I guess someone forgot to tell Lori. She went on with life. She married her fiancé. She was dedicated to the cause of finding a cure for pulmonary hypertension and seemed to have excellent health care. She definitely had an incredible support system with her husband and friends. She always seemed to be having fun.
She dealt with her illness with a sense of irony. One of her friends noted on Facebook that when Lori collapsed at work and was being taken in an ambulance going 20 miles an hour, Lori sat up and told the ambulance driver, "Miss Daisy wants to go faster." When she told me about her wedding plans, I told her she should go by the hyphenated name of Lori Sobkowski-Rodriguez as it would be the longest name in the universe. It became a running joke between us for the rest of her life.
Most of all, Lori went at life with the gusto of someone who truly lived like they were dying.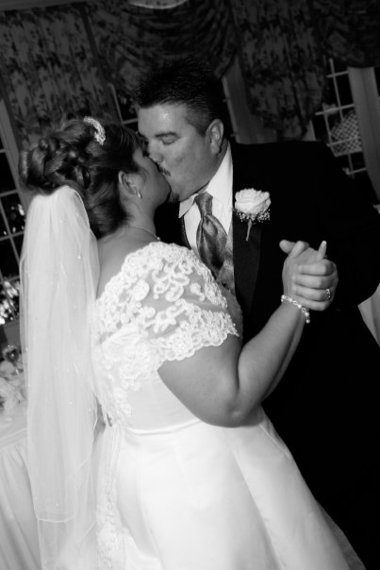 Making Plans for Death at a Young Age
"Holding you, I held everything
For a moment, wasn't I a king?
But if I'd only known how the king would fall
Hey, who's to say? You know I might have changed it all"
-Garth Brooks

"Hope is a wonderful thing."
-Andy Dufresne (Tim Robbin) in The Shawshank Redemption
The work that I did with the Redux victims was the most rewarding thing that I've done in my 33 years in the structured settlement business. I had taken the stuff myself and I felt the victims were walking in shoes that could have been mine. I normally keep a professional distance between myself and my clients, but that was not the case with the people who took Redux. I hugged them and loved on them. I knew their families, their friends, and the names of their pets. They knew how much I cared about them. I had one that I talked to literally every day, including the day she died. Lori is one of the rare situations where I did not get to help plan the funeral.
I go through streaks when I get angry. They were dealt a bad hand by a greedy pharmaceutical company, wanting to cash in on America's obsession with weight loss, and government bureaucrats who let them get away with it. Because it happened so long ago, you have an entire generation, like the doctor I met, who never heard of the drug or the horrible consequences.
I also felt a sense of awe. I never met a person who had the disease who seemed bitter. All of them fought as hard as they could, and all of them are now dead, but they had a chance to make some plans for themselves and their families and allowed me to help them.
I was fascinated by the television series Breaking Bad when the main character, Walt White, went from good to evil when he found that he had a terminal illness. The people who took Redux were the opposite. They went from good to tapping into their highest values. All of them asked me some form of the question, "How can you help my family go on without me?"
I'm not a social worker and I'm well-compensated, but working with people with pulmonary hypertension was personal, not business.
Alicia Mundy wrote a terrific book called Dispensing the with Truth: The Victims, The Drug Companies and the Dramatic Story Behind the Battle over Fen-Phen. http://www.amazon.com/Dispensing-Truth-Companies-Dramatic-Fen-Phen/dp/0312253249 In an investigative journalism style, Mundy disclosed what most of us had guessed all along: American Home Products (now Wyeth) lied to us and mislead us, and President Bill Clinton's Food and Drug Administration let them get away with it. (I'm a lifelong Democrat, but this is one we can't dump on the Republicans.)
Innocent people lost their lives.
People went to their doctors to get this "magic pill" that would help them lose weight. The medicine showed immediate results in the short-term. I lost about 60 pounds, which came back on when I stopped taking the medicine.
My doctor at that time was a medical school professor and he read every piece of literature concerning Redux. He gave me a boatload of reading material and we studied the decision carefully. We thought I was making an informed decision. I only took it for a few months because I suddenly got pneumonia. I've never had pneumonia before or since, so maybe that was my body's version of a canary in a coal mine. I stopped the drug. It took me a few months to recover from the pneumonia and by then, the news about pulmonary hypertension was breaking. The drug was only on the market for about a year, but enough time to do plenty of damage.
And kill people, at age 43, like Lori.
As a financial consultant, I was dealing with a very unique dynamic. All of the people I worked with were under 50 years old and the overwhelming majority was women with young children and husbands. Several were about Lori's age, in their late 20s or early 30s. Most were well-educated and most received confidential settlements.
All of them understood that they were going to die too soon, but all had a great desire to live. There was also that chance that someone would come up with a cure. Pulmonary hypertension is not a common disease and I'm not sure many people ever had it before drug companies started peddling diet pills. It seemed logical that if they invented a pill to cause it, there might be another pill to cure it.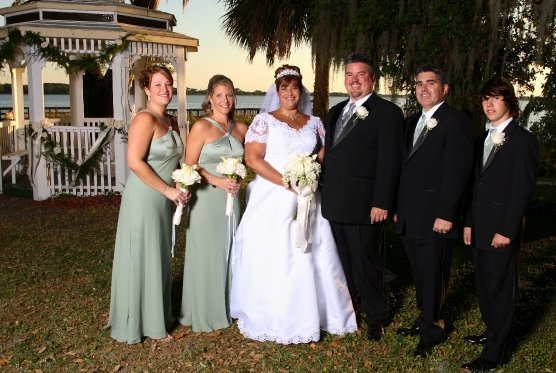 Every time I look at the PH literature, it seems like they are closer and closer to finding ways to stop it and control its symptoms. It's a situation where some intense focus and research dollars can make a cure actually happen.
Lori asked for money to be donated to the Pulmonary Hypertension Association in lieu of flowers, and I'll have information about the association at that end of this piece.
I met with young people planning for life after their deaths. I hit the subject dead on. We discussed how things like remarriage of their spouses and stepparents for their children were almost certain to happen. We made sure their money would go to the right people, in the right format, when they died and walked through all possible scenarios.
No one wants to die before their time. What they really don't want is to have their estate wind up in the hands of someone they never met or cared about. Steps were taken to keep that from happening.
It was a tough time for the families. Many people around the victims had a sense of doom. I did not. I had a true belief that a cure, or maybe a miracle, could be found. My father died of prostate cancer at a young age, and he lived his last year motivated by a sense of hope and a search for a cure. His death was slow and painful, but he did a lot of great things, because he did not sit around and wait to die.
My friends who had pulmonary hypertension were the same way. I never had one that gave up without an intense fight.
One of the reasons that I included a lifetime annuity part of every victim's financial package was that it was an inexpensive way to make sure if a cure came along and they lived a long life, they would never run out of money.
I am a realist and most decisions were made with impending death in mind. The fact that I insisted on adding the lifetime annuity portion meant that I truly believed in the possibility of a cure. I would get in disagreements (sometimes an occasional screaming shouting match) with attorneys and family members who did not understand why I wanted to add a lifetime annuity component. All of the actual victims understood. I was telling them to have hope for a cure.
As Andy Dufresne stated in The Shawshank Redemption, "hope is a wonderful thing."
Trusting a Stranger with Your Money
"You may never understand
How the stranger is inspired
But he isn't always evil
And he isn't always wrong"
-Billy Joel
The settlement of the Redux claims normally came via a process called a mass tort settlement, and there were often deadlines and quick decisions to be made. Clay Bigler, who is now the President of McNay Settlement Group (www.mcnay.com) and I flew all around the country meeting with Redux victims, and we did all of our meetings face to face. (Thus, we would do things like wake up in Philadelphia and think we were in Boston.) Her attorney had arranged for us to come to Florida and meet Lori at her apartment. Her fiancé, Noel Rodriquez and her roommate, Jennifer Bowman, were there. We all hit it off immediately.
A lifetime of working with injured people and lottery winners has always made me skeptical about family and friends at meetings about money. I normally won't allow it to happen. I just want the person getting the money and their legally married spouse, or domestic partner. I explain all the details why in my in my bestselling book, Life Lessons from the Lottery. http://www.amazon.com/Life-Lessons-Lottery-Protecting-Money-ebook/dp/B00A5WUOMW Family and friends are the primary reason that a person with a large sum of money runs through it all quickly. In at least 70 percent of the cases I've seen, family and friends with their own agenda try to steer the victim away from professional advice.
I never said a word and the other two stayed. It was just a gut instinct, based on thousands of other meetings, but I could tell that Lori had a true and loving support team, and I am glad they were there. Clay Bigler happened to be facing towards Noel and was blown away by Noel's obvious love and devotion. Clay talked about it over and over. We see a lot of guys hanging around settlements with dollar signs in their eyes. Noel only had love in his.
Noel had planned on marrying a healthy young woman and spending a long life together. Instead, he was marrying a woman living under a death sentence and was going to need a lot of support and care. From all accounts, Noel was more than up to the task. Noel and Lori seemed to be having more fun than most people I know. Noel was there for her, every step of the way.
Lori trusted our recommendations and agreed to them on the spot. We stayed in touch over the years and when she showed up on my Facebook page (with her complete name Lori Sobkowski Rodriguez), it became a regular interaction.
Noel got in touch very late on December 29 and told me about Lori's death. I was devastated. I wrote a long post on Facebook about how heartbroken I was. I've heard from tons of her family and friends since then.
I felt a true sense of gratitude that I got to make a difference in her life. It certainly made me proud that I chose setting up structured settlements and working with the finances of injured people as a career.
I've spent 34 years in the structured settlement business, but this note from Lori's friend Tina Workman Harris was the first one to ever make me cry and not be able to stop:
Hello Don, My name is Tina and I am Lori's friend and have been since high school. Your post was beautiful and I just wanted to say thank you for everything you did for her. Because of you she was able to spend the last part of her life not having to worry about finances... she was able to live a quality life (as much as anyone with PH can) and she and Noel were able to go and do and experience things together without worrying about money and medical bills. Because of you Noel was able to be with her where she wanted him and where she needed him... he took such great care of my friend. Thank you so much for fighting for her... I also took that damn pill right along with her, I don't know why I was the lucky one... anyway... thank you.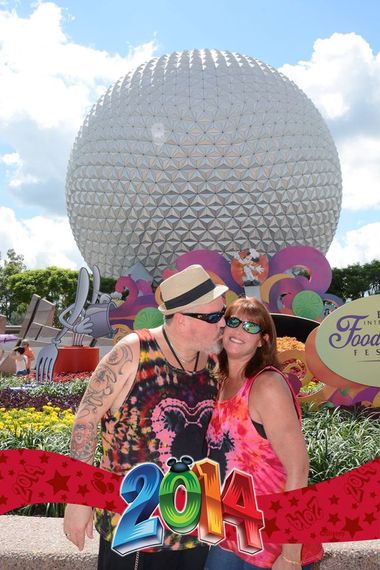 I took the damn pills, too. One of my great frustrations is that parts of society treat obesity as a moral weakness instead of the disease that it truly is. I'm writing a book, Project 199: My Business Plan to Lose 175 pounds about my weight loss journey. The book will be out in August as I found a medical solution to a medical problem.
When I meet with Noel, I will suggest that we do a book event near Orlando this fall and donate the proceeds to the Pulmonary Hypertension Association in Lori's name. Her story is one that I will include in the book.
Lori sought a medical solution to help her lose weight and the solution caused her body to die. I've been fortunate that my weight loss surgery has been a success in its first month and that maybe the medical world has found a solution that works for people like me. The attempt with diet pills was definitely not the answer.
I was not able to attend the funeral (I am still recovering from my surgery), but it was jam-packed with people who loved her and lives she touched.
Lori lived like she was dying for the past decade. There are famous people like Jesus, Martin Luther King, Alexander the Great, Janis Joplin, Buddy Holly, Lincoln, and Amy Winehouse who made a huge impact in a short period of time. Then there are people who aren't well known, like Lori, who make the same kind of lasting impact in their universe. It's not the hours you clock in on earth that count; it's what you do with them. As the poet Vachel Lindsay said, "to live in mankind is far more than to live in a name."
Lori made her time count. I'm thrilled that I was able to make a small contribution to her happiness. As soon as I am cleared to travel, I'll be down to see Noel and implement the second part of her plans. I have an angel watching over my shoulder to make sure I do it right.
Lori has a lasting impact that she wanted to make on earth: Focusing attention on finding a cure for pulmonary hypertension.
In lieu of flowers, Lori wanted donations to go to the Pulmonary Hypertension Association. You can donate by following this link: http://www.phassociation.org/donate/givenow http://www.phassociation.org/donate/givenow
I happened to see that a company is matching the first $25,000 in donations to the Association, so now is the time to reach into your wallet and wage battle against this disease. As the Reverend Ike used to say, "If you don't have money to give, borrow to give."
Please give in the name of Lori Sobkowski-Rodriguez. It will be my chance to finally have her use the hyphenated name.
I don't want our back and forth to stop.

More about the Pulmonary Hypertension Association (their motto is "powered by hope"): http://phassociation.org/
A special thank to Noel Rodriquez for allowing me to share Lori's stories and pictures and to Tina Workman Harris, who allowed me to share her private message to me- Don McNay
Related
Popular in the Community