When national leaders travel to Metro Detroit recently, many hail the city's recovery, pointing to the resurging automobile industry and an emerging startup community. While this is true in many regards, it overlooks a key factor in Detroit's turnaround: the role of existing neighborhood businesses.
In other words, Detroit revitalization is not just about the start-ups; it's also about the "been-ups."
To help cities like Detroit, we need to support small businesses that have toughed it out for decades, paid taxes, employed residents, and held on to their corner lots. Encouraging new entrepreneurs and industries like health care, advanced manufacturing and information technology is undeniably important. But such growth has greater impact when it is is shared alongside business development focused on neighborhoods.
Recently, the New Economy Initiative (NEI) awarded nearly 30 Detroit-area small businesses--each at least three years old with annual sales under $1 million--with no-strings-attached, $10,000 prizes to help them grow. Winners of the second NEIdeas challenge ranged from plumbers to day care centers, bike shop owners to light manufacturers--not the type of businesses Silicon Valley usually pays attention to. The majority of the winners were businesses owned by women or minorities; they came from a variety of neighborhoods, many which have long suffered.
More than your typical business competition, the impetus behind NEIdeas is rooted in economic development for distressed communities. In places like Detroit, in particular, local small businesses anchor neighborhoods and provide vital services to community residents. In some cases, these businesses can stabilize corridors formerly lined with abandoned buildings, attract foot traffic that hasn't existed for years, and spur other business owners to open new storefronts. Operating alongside medium- and larger-sized companies, they are critical pieces of the fabric that make our communities and our economy more vibrant.
Take one of last year's winners, Tijuana's Mexican Kitchen. While the owners of Tijuana's have long wanted to expand, they didn't have the requisite capital to purchase a convection oven that would have helped. Like many small businesses, they were reluctant to assume debt and had less access to capital than larger companies. But by tapping into programs such as NEIdeas and the Detroit Economic Growth Corporation's D2D procurement program, Tijuana's was able to access equipment and exposure to markets, in turn helping them hire more workers and increase sales to larger Detroit-based corporations.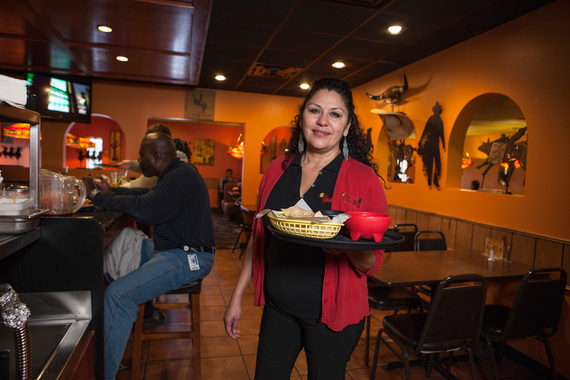 Tijuana's isn't alone. Each of the more than 1,100 applicants to NEIdeas will now be connected to a network of services, resources and peers to help them expand their enterprise. Detroit's "BizGrid" brings together more than 50 small-business support organizations that offer assistance ranging from business planning to finding available real estate. This has been a core focus across Metro Detroit: creating an ecosystem of support-from grassroots entrepreneurs to high-growth industries.
The importance of this type of economic inclusion extends to all types and sizes of businesses, too. Noting the importance of helping small and family-owned companies doesn't diminish the role that outside investment plays in sustaining a robust economy. Indeed, both small and large businesses create jobs and create an improved sense of place; cities need tamale-makers and tech companies, barbershops and biomedical research centers.
No single business or industry can, by itself, bring a city or region back to greatness or lift an economy. Progress is the sum of its parts. It requires all stakeholders, working collaboratively and innovatively, to create jobs, attract talent and drive investment.
Businesses like Tijuana's are, literally, the longstanding fabric of cities like Detroit. They don't just reflect its history; they embody it. As regions elsewhere look to strengthen their economies, it is essential that the value of both startups and existing businesses be realized.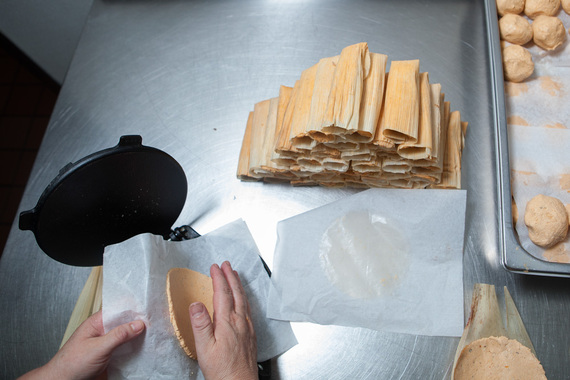 If there is a lesson from Detroit's progress of late, it is exactly that: investments to spur economic development need to touch all types of businesses--the high-tech company developing cutting-edge software, as well as the corner deli, local plumber, and neighborhood fabricator that have serviced and employed residents for years.
Ultimately, the success of all businesses--and residents--is inextricably linked.
Pam Lewis is the newly named director of the New Economy Initiative, a $134 million initiative by twelve major philanthropic organizations to revitalize Metro Detroit's economy.

Popular in the Community