Out in the trenches of corporate volunteer and giving programs, I'm seeing tons of creativity in the ways that companies are engaging employees in volunteering. So many businesses are stretching themselves far beyond the "One and Done in a Day" mentality of yore, when troops were rallied to paint a mural en masse and then everyone patted themselves on the back for a year.
Nowadays, volunteering is an active, regular practice in Corporate America, tied into an overall approach to employee engagement and business strategy, not just a party trick that gets taken off the shelf from time to time. And corporate volunteering takes on myriad shapes - from top-down frameworks where employees volunteer in ways that further the social mission of their companies, to bottom-up approaches where employees pursue their own philanthropic passions with their company's support.
But when it comes to empowering employees to fulfill their own cause interests, companies often struggle with the details.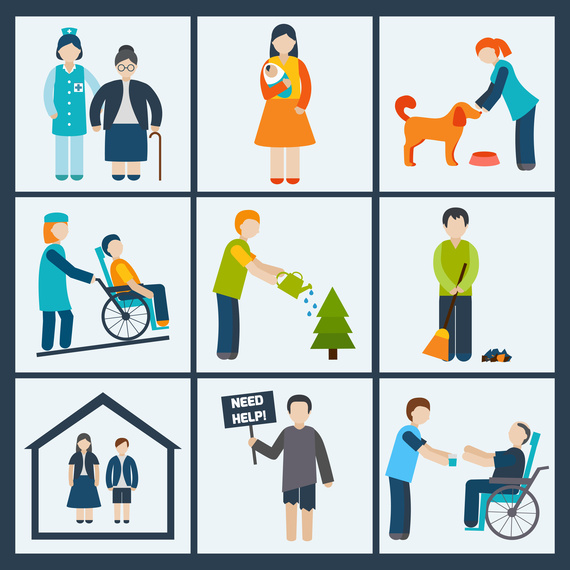 How do you find or create virtual volunteering programs? How do you engage a large, distributed workforce in regular volunteering? Which nonprofits should you work with, and how do you rapidly "turn up" a volunteer opportunity for a group of employees? How do you support individual employees who want to find volunteer opportunities in a particular focus area, or opportunities that will help them make the most of their volunteer time off and grow specific skills?
My company, Causecast, works with businesses of all sizes to grow their volunteer and giving programs, and so many leaders we deal with struggle with these challenges. That's why we recently partnered with VolunteerMatch to help better connect our clients and their employees to the causes that matter most to them. In so doing, we're able to connect thousands of locally relevant volunteer opportunities from thousands of nonprofits with employees who want to help.
VolunteerMatch has a proud history of sourcing volunteer opportunities and making them easily searchable according to location and interest. The company prides itself on being the Web's largest volunteer engagement network, with nearly 100,000 active nonprofits, 170 corporate partners and 10 million visitors annually. "We believe that the health of our community can be measured by the relationships formed between volunteers and the nonprofits they serve," the company lays out as its mission. "Our aim is to build services that overcome the barriers that keep volunteers and nonprofits from finding each other, working together, and developing strong relationships."
That mission has been wildly successful since the company's founding in 1998. While it's always a challenge to quantify impact, VolunteerMatch estimates that it has generated $4.5 billion in social value, facilitated more than seven million volunteer connections, and now works with more than 98,000 nonprofits.
Causecast, too, is always seeking ways to make it easier for nonprofits to get access to the resources they need and for companies to provide the full breadth and depth of their support. By bringing Volunteermatch opportunities into the Causecast platform, companies can further diversify their existing volunteer programs to feature volunteer opportunities sourced through either the Causecast or VolunteerMatch platforms.
It's important to think beyond the standard fare when it comes to volunteering. Critical services can be performed in-person but they can also be offered virtually, a vital tool for engaging remote and distributed teams and individuals. Causecast's fully integrated approach means that employees who wish to make a cash donation can also elect to make a gift to the nonprofit they are choosing to volunteer with at the time of sign-up, or later in their relationship with the charity, right from the Causecast platform.
Employees and companies want to do the right thing and get involved with their communities. Tools like the Causecast platform, now with access to the massive VolunteerMatch database, make it easier for people to give back in ways that are convenient and easy. The more we can lend a helping hand to volunteers, the more they can lend a helping hand to those in greatest need, and in the process serve as superb brand ambassadors for their companies.
Calling all HuffPost superfans!
Sign up for membership to become a founding member and help shape HuffPost's next chapter