In the development sector, giving a clear, quantifiable picture of a program's impact helps beneficiaries and funders ensure that grant money reaches its target, and it also assists foundations, governments, and NGOs in making better funding choices. Yet, such methods and behaviors are not always widespread or consistent, leading to inefficiency and poor cost recovery. This article presents three Asian examples from Surabaya, Indonesia; Ho Chi Minh City, Vietnam; and Mumbai, India of innovative strategies to improve monitoring and evaluation and the collection of data to measure impact.
Often, poverty reduction programs are designed without the active participation of the poor themselves. Consequently, indicators tend not to reflect local conditions, a situation that explains the failure of many poverty reduction programs. In Surabaya, the Participatory Approaches to Poverty Assessment and Monitoring (PPAM) program has been developed to solve that problem. The primary role of the PPAM team is to collect data and information. Several activities are conducted, such as selecting locally based poverty indicators, preparing questionnaires, testing and refining the questionnaires, debriefing enumerators and implementing data and information collection, as well as data verification and clarification. The data collected is processed to produce dynamic poverty baselines that display information on the number of poor people -- who, where, how many -- the most influential factors of poverty. The data is later analyzed to understand the cause of poverty, to identify opportunities and local potentials to escape poverty, as well as to formulate achievable action plans. Finally, PPAM uses monitoring and evaluation approaches aimed at observing the level of poverty and measuring the relevance and impact of poverty alleviation policies and programs.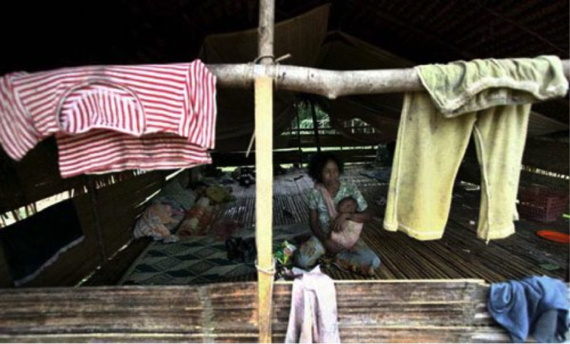 In India, Mumbai-based Vera Solutions also believes that data can transform the efforts of social-change organizations. The company uses mobile data and cloud-based systems to build customized databases. These databases can be automatically analyzed and give important programmatic information to staff in home offices and in the field to understand quickly the effectiveness of particular approaches and programs. Time, effort and funds can be spent more efficiently and effectively with easily accessible numbers from the field. In Mumbai, Vera Solutions worked with the Foundation for Mother and Child Health (FMCH), a program that aims at improving nutrition and health for underprivileged communities in the city, to build a clinic management system. Now, with mobile data, when a child comes to a FMCH clinic seeking assistance, all healthcare providers -- from doctors to nurses to social workers -- have access to real-time information entered on tablets where anyone connected can have up-to-date data on the child. As this example proves, access to reliable data is about more than simply reporting accurately and transparently to donors. FMCH's live database allows organizations to interact more efficiently among themselves, as well. Indeed, for children visiting one of the FMCH clinics, accessing this type of information leads to more informed decisions by doctors and other clinicians -- and could likely even save lives.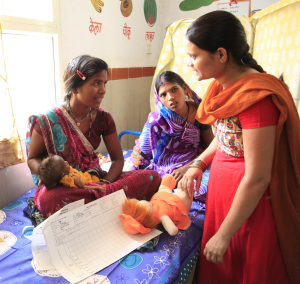 In Ho Chi Minh City, the LIN Center for Community Development in HCMC is an organization that assists local NGOs in a necessary yet sometimes neglected task: assessment. One main part of this project has been to leverage LIN's five years of consulting experience into developing the 10 toolkits that help NGOs to self-assess and improve their work. The Program Evaluation Toolkit is especially detailed, providing specific, clear templates to assess NGOs' projects and programs from different angles -- progress evaluation, outcome evaluation and beneficiary satisfaction. It also includes examples, as well as guidelines to utilize these evaluations to go back and improve the program or project at hand. These toolkits are free to download from the LIN website, in both Vietnamese and English, offering any NGO -- partnering or non-partnering -- a valuable resource. Based on the objective to provide accountability and information to stakeholders about the impact of the project, the consultants developed a set of SMART indicators. In Vietnam, the final evaluation was presented to key sponsors, beneficiaries, partners and the public to learn whether the project had succeeded or failed, to what extent and why, with recommendation for future improvement and replication.
Check out more of the discussion on measuring the impact of urban development project on URB.im and contribute to the debate.
Photo credits: Erna Juliana and DFID
Popular in the Community