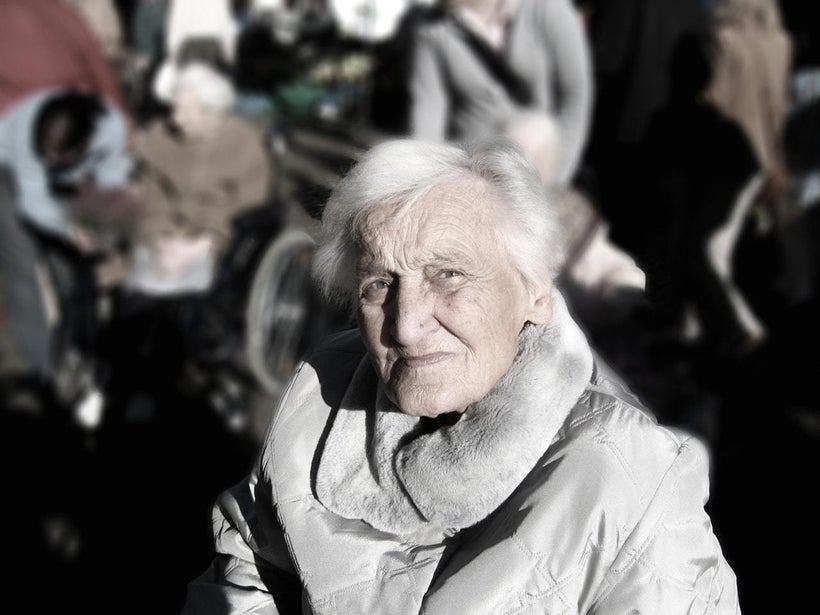 The cold months of the year are especially hard on seniors–how can you help?
For kids and young people with families, the holiday season is a cheery, festive time full of wonder and love. If we don't have older relatives to take care of, we often miss the fact that winter is a very difficult and painful time for our aging population. Inclement weather makes getting around even more challenging than usual, and those with health issues are more vulnerable to common colds or the flu. For retirees on a fixed income, the holidays represent a considerable financial stress, and many don't have the company of family to mark the occasion.
A large swath of older people in this country live below the poverty line: approximately 25 million Americans over 65. They contend with ever-escalating housing and health care costs, and because of inflation, even those who managed to save a healthy retirement have difficulty stretching the money.
Senior women often see less assistance with Social Security because of the pay gap, and because they have often took time away from earning as caregivers to other family members. People of color are more likely lose their homes to foreclosure, or become unemployed.
There are plenty of things we can and should do to help out our senior citizens. Here are a few immediate suggestions that will make life a little easier for them during these harsher months.
Get to know your neighbors. We are also so busy in our contained worlds, but there is likely an elderly person living right next to you who has very little help or company. Just by introducing yourself and giving him or her your number, you provide relief of the isolation that comes with aging in our culture.
Help with the Internet. If your neighbor or family member had relatives in another place, show them how to use their smart phone to make video calls. If they don't own one, you can occasionally let them make a call on yours so they can have a conversation with a friend.
Put your teens to work for the seniors in your town. Everyone could use a little help with the yard, moving the garbage cans, or ditching an unwanted piece of furniture. These are small things that make a big difference.
Volunteer at a retirement community. For folks who cannot manage on their own, assisted living is a blessing, but it can also be isolating. If you have a skill, like music or reading aloud, it will sure be welcomed by all the residents at a nursing home or hospice facility.
Contact local non-profits to get help. Sometimes the thing seniors need more than anything is advocacy. Having support through an organization is really effective for those who are still living independently, and in order for them to stay healthy and self-sufficient, they just need occasional assistance. Connecting those in need with a group in town might be a huge leg up.
The important thing is that we don't let the previous generation feel invisible or unimportant, that we show them they matter and we appreciate their strength and history. They are a part of our story and we have a lot to learn from our elderly. We just have to be willing to listen.
Calling all HuffPost superfans!
Sign up for membership to become a founding member and help shape HuffPost's next chapter
This post was published on the now-closed HuffPost Contributor platform. Contributors control their own work and posted freely to our site. If you need to flag this entry as abusive,
send us an email
.