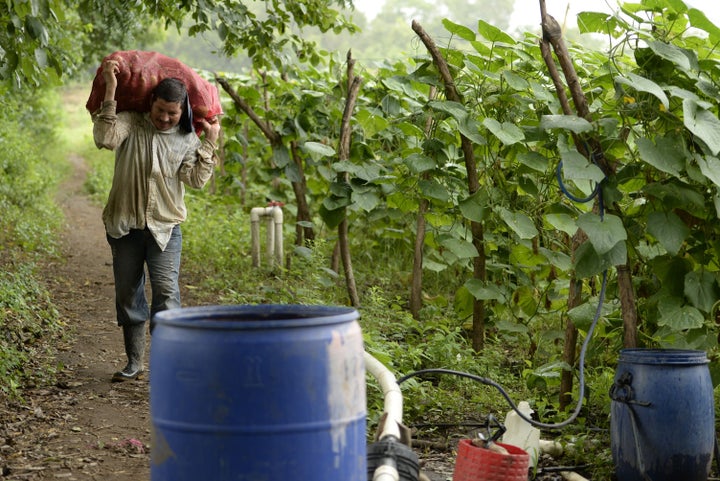 PARIS, Dec 2 (Thomson Reuters Foundation) - Ending hunger by 2030, one of 17 global goals adopted in September, can only happen if more money and effort are invested in helping people cope with climate change impacts, the head of the U.N.'s food aid agency said.
Extreme weather that is worsening as the planet warms - including stronger storms and longer droughts - are having a growing impact on the poorest and most vulnerable people, said World Food Programme (WFP) Executive Director Ertharin Cousin.
Yet the world knows how to protect those communities, and must now find the money to put the right policies into action, she said.
"Without the climate change investments in adaptation ... and the changes in our response, we cannot achieve zero hunger. It's impossible," she told the Thomson Reuters Foundation in an interview on the sidelines of U.N. climate talks in Paris.
For example, droughts hitting people in Africa's arid Sahel region repeatedly make them weaker each time, and bouncing back becomes more difficult, she said.
It takes a vulnerable person about three years to recover financially from a significant shock, she noted.
The challenge, she said, is supporting those people to adapt "by providing them with the tools that will achieve the elusive state of being we talk about as 'resilience' - which will help them endure these cyclical impacts", she said.
PREPARING BEFORE THE CRISIS
The WFP is seeking $400 million for a new scheme called FoodSECuRE that aims to release funds for disaster preparedness and response before a crisis occurs, while also paying for resilience-building activities afterwards.
So far, Norway has donated $2 million, which has been used to help farmers in Guatemala and Zimbabwe get ready for the effects of the strong El Nino weather phenomenon unfolding now.
They have been trained to grow drought-resistant crops and to change their methods to conserve both soil and water, so that even if the harvest is bad people will still have food on the table, the WFP said.
FoodSECuRE, the Food Security Climate Resilience Facility, will also provide more funds for aid during a hunger crisis, and once it is over, equip people to deal with the next flood or drought by boosting nutrition to make children stronger, or providing hardier seeds and improving crop yields.
"Our ability to build resilience in those populations is directly related to (their) needs in the next disaster," Cousin said.
Donors have shown significant interest in the new scheme, she added. The WFP may also seek backing from the fledgling Green Climate Fund, which was set up under U.N. talks to help developing countries tackle climate change.
Cousin said her agency was happy with the way the draft text for a new global climate agreement, due to be hammered out in Paris by the end of next week, reflected how climate change threatens food security.
She said she hoped the issue would not get lost in the process of shortening the text from more than 50 pages now.
In the past 10 years, around half of the WFP's humanitarian responses have been to climate-related disasters, she noted.
A new mapping tool, produced by the WFP and Britain's Met Office Hadley Centre, shows levels of vulnerability to climate-related food insecurity are highest in sub-Saharan Africa.
Millions of people will be more at risk of hunger by the 2050s irrespective of whether greenhouse gas emissions decline, due to delayed warming from previous emissions, it projects.
But much of the associated increase in vulnerability to food insecurity could be offset by adapting to climate impacts, the tool shows.
(Reporting by Megan Rowling; editing by Laurie Goering. Please credit the Thomson Reuters Foundation, the charitable arm of Thomson Reuters, that covers humanitarian news, women's rights, trafficking, corruption and climate change. Visit www.trust.org)
PHOTO GALLERY
15 Ways You Contribute To Climate Change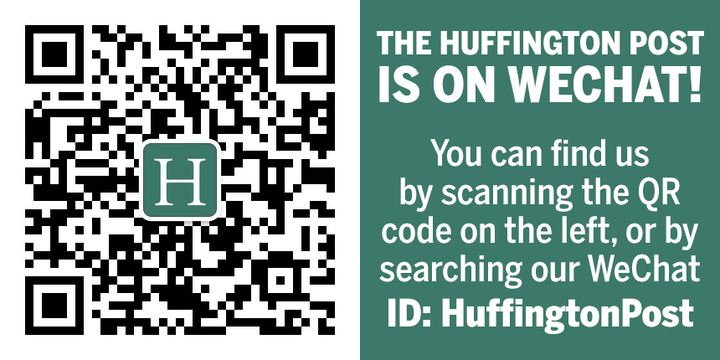 Calling all HuffPost superfans!
Sign up for membership to become a founding member and help shape HuffPost's next chapter