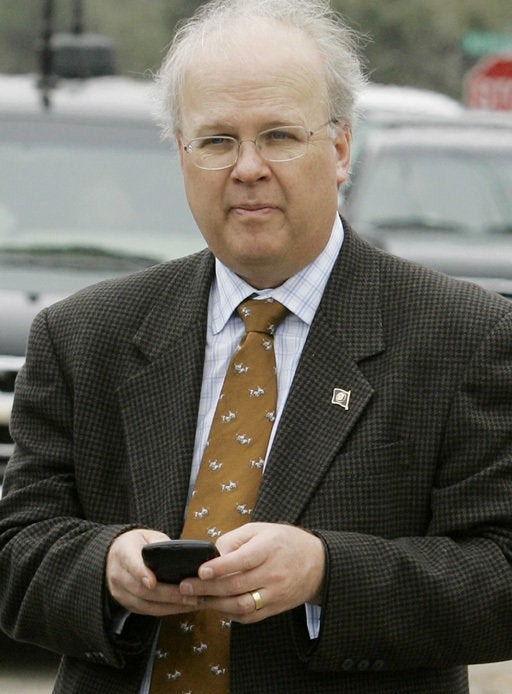 The campaign to Send Karl Rove to Jail just won a major victory this morning. The House Judiciary Committee voted to hold Rove in contempt by a 20-14 vote, and it was your efforts that made this a reality!
Just 12 days ago, we were pointing out Rove's arrogance and blatant disregard for the law when we launched our video and petition drive. But in the last week-and-a-half, you raised over 127,000 signatures, 40,000 of which came within the first 24 hours.
And each organization helped gather more signatures for our list -- CREDO Mobile and PFAW added tens of thousands of names alone.
The petition drive culminated yesterday, when I headed down to DC in the blistering heat to hand-deliver three boxes worth of signatures to Capitol Hill. Together with Drew Courtney of PFAW and Isaiah Poole of CAF, we took our message to HJC member Linda Sanchez (D-CA), crowding into Sanchez's Longworth House office surrounded by press and congressional staffers.
Sanchez, who has been a true leader in the fight to hold Rove in contempt, was visibly impressed by the sheer number of signatures. "I think it's ridiculous that Karl Rove thinks that he doesn't have to follow the law," Sanchez told me. "And nobody in this country should be above the law." Judging from today'a HJC ruling, Sanchez was as good as her word.
Just think of what today's decision today will mean. Until now, Rove's been lying and avoiding questions about his involvement in leaking Valerie Plame's identity, the politicization of the Justice Department, and the prosecution of former Alabama Gov. Don Siegelman. Just look at his written denials to ranking HJC member Lamar Smith (R-TX), when he refrained from denying that he spoke to longtime confidant Bill Canary, who links Rove to the Siegelman prosecution.
Now that the decision to hold Rove in contempt will move from the HJC to the full House, however, Rove could be forced to testify under oath or face jail time. That's where you come in. Keep pressuring your elected officials to hold lawbreakers like Rove accountable. Keep contributing to Brave New Films so we can remain ever vigilant in this battle. And keep signing and passing along those petitions, because they obviously can make an impact.
Popular in the Community