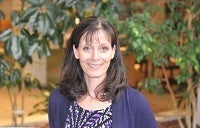 I consider myself one of the lucky ones. I was diagnosed with a language-based learning disability in elementary school. Before the diagnosis, I often felt lost in a sea of words that seemed to have no meaning without a visual context. I didn't know that my brain acquired knowledge differently from the way others learned. The special education services got me the tools I needed to learn the information visually and through hands-on experiences. When I finally understood the material, it was as though a missing piece of the puzzle fell into place. For the first time, I began to enjoy school.
Throughout this, I had parents who advocated for me every step of the way. I received free and appropriate public education including the specialized services and accommodations to make learning a successful experience. Years later, these experiences influenced my decision to become an early childhood special education teacher.
The Individuals with Disabilities Education Act (IDEA) gave me the opportunities I needed to be successful in public school. Secretary of Education Betsy DeVos' much-publicized confusion over this federal law has inadvertently, and perhaps fortuitously, shed a spotlight onto special education and its connection to equity. Ms. DeVos has said that all of us in education need to find common ground and work together. She is right, children should be our priority. So, let's help one another understand what differently-abled children need and why equity is key to success in public schools.
Inclusion for differently-abled students has become the norm in many public education classrooms. There are several benefits to this. Children are provided with the opportunity to learn from one another, build social relationships, be part of the classroom community and teach one another about individual differences.
But for some educators, the need for services and accommodations to the curriculum for special education students can be a cause of frustration. More than once, I have heard teachers complain about trying to meet those kids' needs with limited time, understanding, and resources. A conversation I had with a colleague is one example. As I asked her about her third-grade classroom, she hesitated and said, "Well, I teach an inclusion classroom with children who have difficulty learning how to read and write, and you know what it's like with those kids."
I recognize that not all teachers feel this way and I also understand that teachers are limited in their time, ability to make adaptations, and are sometimes ill prepared to meet some of the diverse needs we face in our classrooms today. I believe that "those kids" are "our kids" and are our collective responsibility as educators to teach. How we can help teachers best meet the needs of differently-abled children?
Offer Special Education Classes in Teacher Prep Programs
First, we need to consider the courses offered in the college prep programs for teachers in training. It is vital for college students to receive special education classes in order to understand the diverse needs of students in public education. While many teacher prep programs offer courses that discuss issues in special education and inclusion, special education courses developed for general education majors should include training on what special education is and an overview of IDEA, as well as provide pre-practicum experience working with differently-abled students and explore the role teachers should play in developing and implementing individual education plans. States should consider developing a special education endorsement for general education majors. This would ensure that all novice teachers entering the field have received appropriate training in special education.
Provide Opportunities for Collaboration
Second, let's provide more opportunities for general and special education teachers to collaborate with one another. In a world where inclusion is happening more and more frequently, we need teachers to work together more than ever. There is so much we can learn from one another when we have time to collaborate through common planning time, teacher-to-teacher observations, peer coaching, sharing video tapes of our teaching with one another and through professional learning communities.
Offer Professional Development on Special Education
School districts and states should reach out and ask teachers what professional development on special education would best meet their needs. Special education is always evolving and educators need to stay current on the impact that it may have on their students.
Public education more than ever needs to be measured by its growth over time. Proficiency is important, yet today's proficiency will more than likely be different from what we expect children to know in the future. We are an evolving entity. Teachers, administrators, and the Secretary of Education all need to continue educating themselves to best meet the ever-growing needs of all the students we service.
Mary-Margaret Mara is a preschool teacher in an inclusion classroom at Chandler Magnet School in Worcester, MA. She was a 2014 Worcester Public Schools Teacher of the Year, and 2017 Massachusetts Teacher of the Year Finalist. Mary-Margaret is a Teach Plus Commonwealth Teaching Policy Fellow.
Popular in the Community