Universities throughout the world are spawning amazing innovative research that can save lives. The problem is that many of the inventions from this research never see the light of day because of the obstacles to commercializing them. The philosophical question comes to mind "If a tree falls in a forest and no one is around to hear it, does it make a sound?"
The Alfred E. Mann Institute for Biomedical Engineering at the University of Southern California was established in 1998 as a non-profit organization to bridge the gap between biomedical invention and the creation of commercially successful medical devices that save and improve people's lives. It was established at USC to take advantage of the $700 million in annual research expenditures and the excellent graduate programs in innovative health, science, engineering, and entrepreneurship.
Providing the missing link
Brilliant research and innovation is found in many universities and research centers worldwide. I have had the good fortune to work with some of them. What is too often missing are the skills and resources to commercialize their inventions.
Since its inception nearly 20 years ago, AMI-USC has developed a Pull Model for commercialization that includes assessing the commercial and clinical needs the biomedical inventions satisfy. Good marketers will recognize these as essential prerequisites for successfully marketing products.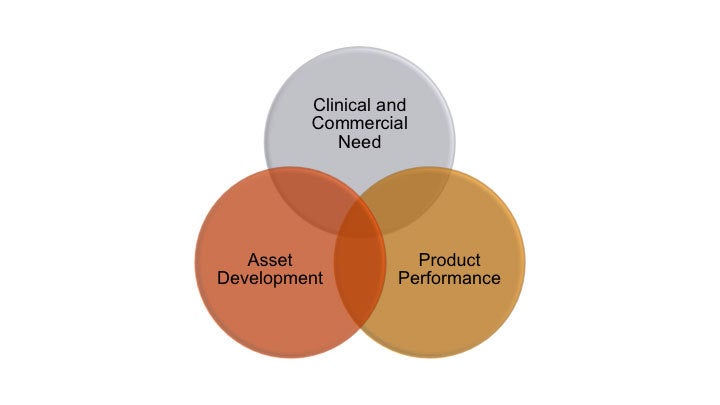 Team of experienced professionals
To facilitate the commercialization process, AMI has assembled a talented team of experienced professionals that include engineers, scientists, patent attorneys, regulatory and business experts. Seven members of its team have been elected as Fellows of AIMBE (American Institute for Medical and Biological Engineering), a non-profit organization headquartered in Washington, DC that represents the top 2% of medical and biological engineers.
The true test of an organization that seeks to commercialize inventions is the successful spin-out of companies that can bring them to market. To date, AMI-USC has launched three successful companies.
Pulse Biosciences, Inc. offers technology and products that employ nanosecond electric pulses to treat skin lesions and internal tumors. The technology originated in the labs of Professor Martin Gundersen within the Department of Electrical Engineering at the University of Southern California and the Frank Reidy Research Center for Bioelectrics at Old Dominion University. Pulse Biosciences' IPO was in May 2016 and is listed on the NASDAQ as PLSE.
Varocto, Inc. uses Optical Coherence Tomography (OCT) to provide angiographic images of the human retina. This imaging technology is particularly useful for the clinical diagnosis of Diabetic Retinopathy (DR) and Age-related Macular Degeneration (AMD). This technology is noninvasive, rapid, and provides many significant advantages over other methods of retinal angiography. The technology was developed by AMI-USC in partnership with Professor Scott Fraser of the Translational Imaging Center at USC and financed through a private equity investment.
Proa Medical, Inc. is a women's health medical device company from AMI-USC that raised private capital from investors in several countries. Proa commercially launched its first product, a patented surgical retractor for postpartum visualization and repairs of the birth canal and perineum, which received overwhelmingly favorable feedback from physicians.
In addition to its successful spin-outs, AMI-USC continues to work with transformational researchers from the USC Medical and Dental Schools, the Viterbi School of Engineering, Lloyd Grief Center for Entrepreneurial Studies, Stevens Center for Innovation, Dornsife College of Letters, Arts and Sciences, and the Marshall School of Business to help them commercialize their inventions.
Some projects in the pipeline include:
Adhesives for Fragile and Sensitive Skin is a thermally-triggered reversible adhesive that can be used on dressings, bandages, wound closure systems, and dermal drug delivery systems. The adhesive firmly adheres to skin at body temperature (30-38°C), decreasing the temperature inactivates the adhesive (15°C). The initial focus is on bandages and dressings for the geriatric and pediatric markets. Patents have been issued and are pending. This is a collaboration program with Professor Mark Thompson within the Department of Chemistry at the University of Southern California.
Biothelium, Inc. Pro-Healing Coatings for Vascular Applications incorporates a nano-engineered coating on the stent surface, which reduces restenosis and thrombosis via improvements in the endothelium to smooth the muscle cell regeneration ratio by promoting endothelial cell proliferation while inhibiting smooth muscle proliferation.
Mesencyte is a platform of regenerative cell therapy for autoimmune diseases, such as Lupus and Type 1 Diabetes, and dental tissue regeneration. The technology is based on research done in the USC School of Dentistry by Professor Songtao Shi and clinical data collected from over 200 patients.
With all the crazy things going on in the world, it is gratifying to know that there are brilliant inventions being developed at universities that will improve and save lives. What's even more encouraging is that there are organizations such as AMI-USC that help inventors commercialize these inventions so we will be able to benefit from them. I am happy to do my part, however small, to get the word out and let the marketplace know about them.
Popular in the Community