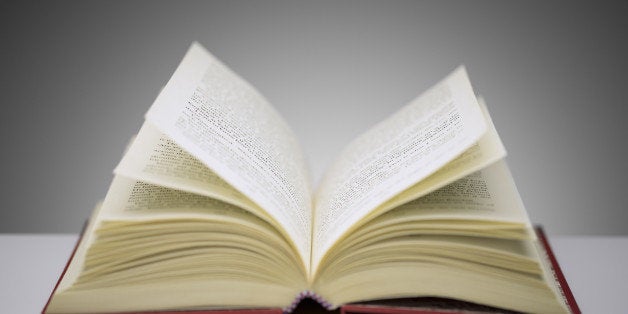 When to Jump is a curated community featuring the ideas and stories of people who have made the decision to leave something comfortable and chase a passion.
All great stories build a compelling narrative that ultimately delivers a meaningful impact for the reader. The best plots are often about a character who wants something, and overcomes conflict to get it. In the end, however, the most important element of a story is the character arc: how the lead protagonist transforms over time.
My story starts as a teenager growing up in a diverse community outside of Manhattan. I lacked perspective, and struggled to draw the connections between education, a successful career, and a fulfilling life. Towards the end of my high school journey, with the help of a wise old downstairs neighbor, I began to realize the importance of investing in myself. I started to recognize that developing disciplines, habits of learning, and earnest self-discovery could serve as the catalyst for a different future. It became clear to me that your character is shaped by the decisions you make and by how much you choose to invest in cultivating yourself. I then knew that there was a chance for me to write a better life story.
Without fully understanding the implications, I decided to one day run a business - any business - so that it could change the arc of my own trajectory. Fast forward 25 years into my journey, and not only had I earned my long desired position as CEO, but I had also found myself in the role of Operating Partner at one of the premier venture capital firms in the country. After taking thoughtful risks and making purposeful decisions, I had fully arrived, and I reached the executive Promised Land.
What happens in life when you actually begin to successfully complete your original story? Is there a need to do a sequel? Do you launch the new and improved version of the same narrative, or do you pivot to live a different and ideally better story?
There I was, sitting in an office perched high above the Boston city skyline, doing what I had only dreamed of years before. Many career paths of high-achieving individuals would happily end right here. I set out to meet a goal of running a major company, and I achieved it, and one-upped my original goal by joining a leading investment firm. Yet, in my heart of hearts, my story didn't feel complete. I realized I wasn't done. I had yet to achieve my best and highest professional purpose.
So I jumped.
Of course, it would have been much safer financially to stay: I have a wife and kids about to go to college, and was only at the investment firm a short time. But I heard a persistent voice that I couldn't ignore, and I jumped because I believed it would ultimately make me a better person, husband, and father.
I landed as the leader of an institution focused on helping to transform the lives of the often left-behind and at-risk young adults looking for an on-ramp to a career-trajectory. My new focus was to help others find the means to make the jump themselves.
My decision may not have been fully rational at the time, but the pull to invest the next phase of my life in a social purpose enterprise was strong. Oftentimes you do not know you're living out a critical portion of your story until you're already well into it. Instead, the heart may precede the mind in helping bring to life how we're meant to live out our story. Some folks may not always choose to jump from the comfort of their gilded tower, they instead come to a fork in the road, where the path suddenly becomes clear. In my case, this led to a fundamental recalibration: away from a focus on personal advancement and towards something much bigger-seeking to drive large-scale social outcomes for the underserved.
Over time, my "new" story centered on enablement as the market for empowering people to more fully believe in themselves is infinite, and helping folks unlock the power of their potential serves to fill in the narrative gaps in their own lives. Four years into the journey, it is working; we are helping individuals to change their futures and redefine their personal story, and I, too, am undergoing a personal transformation as a result.
The economic opportunity gap in the U.S. is understood by both sides of the political aisles. I now see economic mobility, notably in the nation's cities and hardest-hit communities, as the defining issue of our time. For me, this issue has become a matter of equality of opportunity, and it feels more important than ever to help create pathways where everyone has access and an equal shot.
In the end, stories are never really about the ending. What's memorable includes how characters get molded and shaped by the choices they make, and how others are affected by these decisions. I can't say what is best for you, but what I can say is this: build yourself a story worth jumping for.
When to Jump is a curated community featuring the ideas and stories of people who have made the decision to leave something comfortable and chase a passion. You can follow When to Jump on Facebook, Instagram, and Twitter, and learn more about the Jump Curve framework here. For more stories like this one, sign up for the When to Jump newsletter here. (Note: The When to Jump newsletter is not managed by The Huffington Post.)