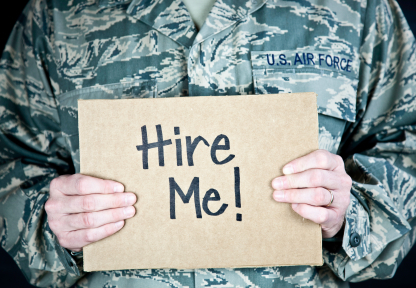 You've heard it said countless times: "It's easier to get a job if you already have one." Unlike other clichés, this one is actually true. Some of the reasons why this is factual are:
•When you are employed, you do not have to explain why you need a job, or why you left your last position.
•Chances are, you are more engaged with others if you are employed, and therefore, the chances of hearing of other opportunities. You are likely interacting with suppliers, clients, and co-workers, and I some cases, even competitors
•Your self-confidence is much higher when you are employed. You do not have some of the added stresses that come from being out of work like, how am I going to pay my bills.
The job market is as competitive as it has ever been, and by some statistics, for every job that is available, there is a likely chance that you will be competing against hundreds of other applicants that feel they are every bit, if not more qualified than you.
For the man or woman who has recently transitioned form serving in the military, the issues can be even greater. In some cases, they struggle to understand and navigate the civilian job market. They have just left a career where they have not had to interview for a job. Employers often struggle to understand what a veteran did in the military, and how that might fit into their organization.
The military teaches you to always think of the team first. This can present a challenge when competing for a job in the civilian sector. Servicemembers are not always comfortable bragging about their accomplishments, or speaking in "I" or "me."
Luckily, the military recognizes the challenges many will face, and have taken steps to make the transition a little smoother for servicemembers. On November 21, 2011, President Obama signed the (Veterans Opportunity to Work) to Hire Heroes Act. The VOW Act provides tax incentives for employers to hire unemployed veterans, and unlike past voluntary training programs, Transition GPS is now mandatory. The program is required for all service members, as well as reserve and National Guard members who are demobilized after at least 180 days of service.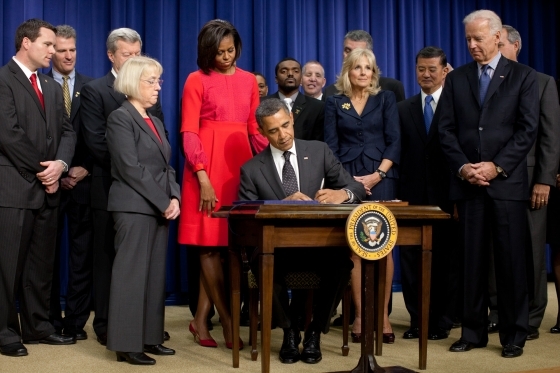 The hope is that if the servicemembers start to think of life after the military sooner, they will stand a better chance of securing a job prior to leaving the service, and therefore result in a smoother transition.
On February 25, Veteran Recruiting will host a worldwide virtual career fairs, to connect transitioning servicemembers with employers across the country that are committed to hiring our Nation's finest. The virtual career fairs allow the servicemember to meet and interact, in real time with recruiters from dozens of employers, and from anywhere they are in the world. Since September 2011, Veteran Recruiting has helped more than 47,000 veterans find employment through the virtual career fairs, and have set a goal to help at least 50,000 more by 2018. Active Duty servicemembers who will be transitioning within the next 12 months are encouraged to sign up for the virtual career fairs at www.acapcareerfair.com
"Veteran Recruiting Services (VRS) is neither endorsed nor sponsored by the
U.S. Army or the Department of Defense. VRS is a private entity that is not
affiliated with the U.S. Army or any U.S. Government Agency."
Popular in the Community