I am honored to work with Corporate Brands all over the world on strategies to fully include persons with disabilities in their workforces, as clients assuring their services and products are accessible and on strategies to tell their stories for consumers that care about social impact via social media and other marketing channels. Full inclusion of a diverse workforce that includes individuals with disabilities can be an important part of your brands Corporate Social Responsibility.
Many of these brands are multi-national corporations that are headquartered in the United States or have a national presence in the United States (U.S.). I have noticed many U.S. brands are only in national conversations as opposed to global conversations about their efforts with disability inclusion and accessibility.
Corporations must be profitable (Profit) to survive but society also expects corporations to support their employees and customers (People), have sustainable business practices (Planet) and to support their communities (Purpose) by having positive social impact on their local, national, and global communities.
Many business are now calling themselves purpose driven or value driven organizations. Society also has expectations that these large-scaled and purpose-driven organizations are making a difference in the world beyond only profits. Society is now demanding that corporations recognize the inseparability of these four P's: People, Planet, Profit and Purpose.
Corporations need to be sure that the public knows they have a purpose that helps our world, the people that live in the world, the planet that we all live on and that the corporations have a bigger calling than only profit. Businesses need to stand for something.
Even national brands have global vendors and partners so all brands should consider being part of the United Nations (UN) Sustainable Development Goals (SDGs) to support the world.
"The Sustainable Development Goals (SDGs), officially known as Transforming our world: the 2030 Agenda for Sustainable Development is a set of 17 "Global Goals" with 169 targets between them."
It is important to note that the SDGs are part of the United Nations Development Group, an independent campaign known as Project Everyone. They introduced the term Global Goals and were supported by Corporate Institutions and other International Organizations.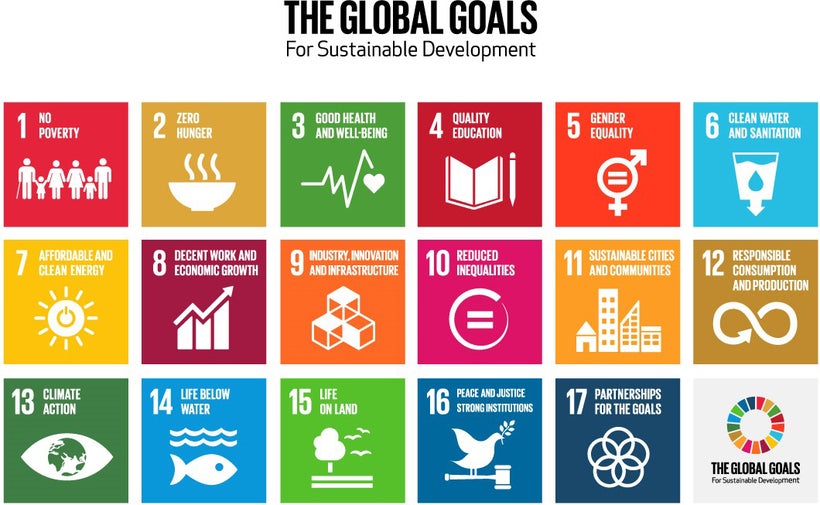 The US based corporations should blend their CSR efforts into the global conversations by reporting your progress against the SDGs. This will allow the US based brands to join this critical global movement so we can all collectively accelerate the agenda to make the planet healthier; make the world a more inclusive place for everyone.
I am also honored to support United Nations agencies like the International Labor Organization (ILO). The ILO is deeply committed to full inclusion of all people in the workforce. They created the Global Business and Disability Network to support B2B conversations. The ILO has also assisted multi-national corporations to help businesses understand that a diverse workforce that includes persons with disabilities focuses on the Four "P Principles" of Social Impact: People, Planet, Purpose and Profit.
It is critical for US based corporations to join the global B2B conversations about best practices, case studies, risks and innovations. Why? Many US based corporations have employees and customers living outside the US. If we are not having global and national conversations – we risk falling behind or not adding our voices to the global conversations.
The ILO has teamed up with the USCIB to have a B2B conversation with US based multi-national corporations which will take place in Washington, DC on June 20, 2017. The event, "Promoting Disability Inclusion Globally" will be hosted by AT&T.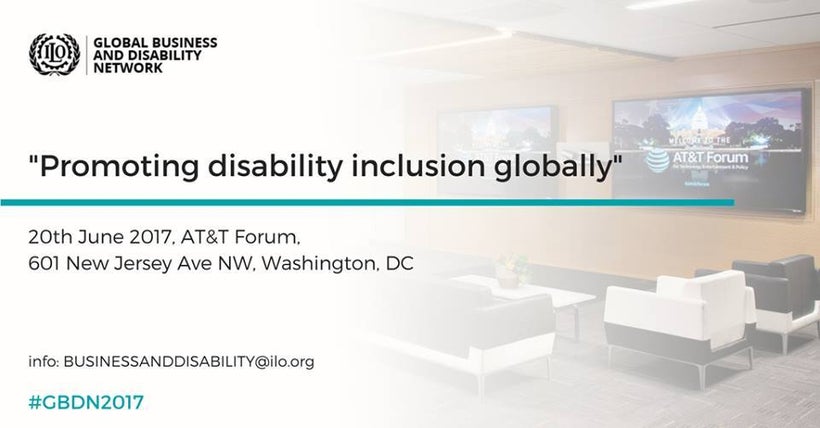 "The ILO GBDN looks forward to the meeting in DC as a first step towards an active involvement of US companies in our global company-led network. Knowledge sharing will be further strengthened, benefiting companies and persons with disabilities, also in less developed economies." – Stefan Tromel, ILO, Senior Disability Specialist, Gender, Equality and Diversity Branch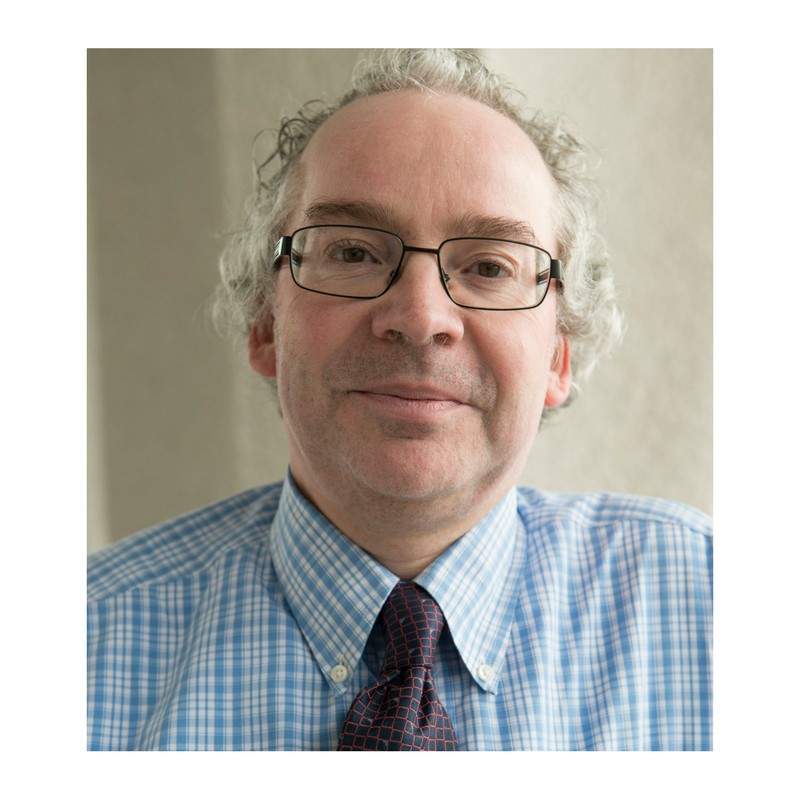 The USCIB was founded in 1945 to promote an open world trading system, now among the premier pro-trade, pro-market liberalization organizations. They have an active membership base of some 300 multinational companies, law firms and business associations. They are also the US affiliate of the International Chamber of Commerce, the Business and Industry Advisory Committee to the OECD and the International Organization of Employers.
"Smart companies have known for some time that there is a robust business case for workplace diversity in general and for hiring people with disabilities in particular. All the data suggests that people with disabilities are productive, reliable and highly motivated employees. They can also constitute a significant market, and some companies have prospered by developing products and services for people with disabilities, their families and friends.
USCIB members are global enterprises, with employees and customers in every part of the world. The network and opportunities for best practice and information sharing provided by the ILO GBDN can be an important resource for MNEs as they devise and implement their human resource, product development, and marketing strategies in diverse communities across the globe." – Ronnie L. Goldberg, Senior Counsel, USCIB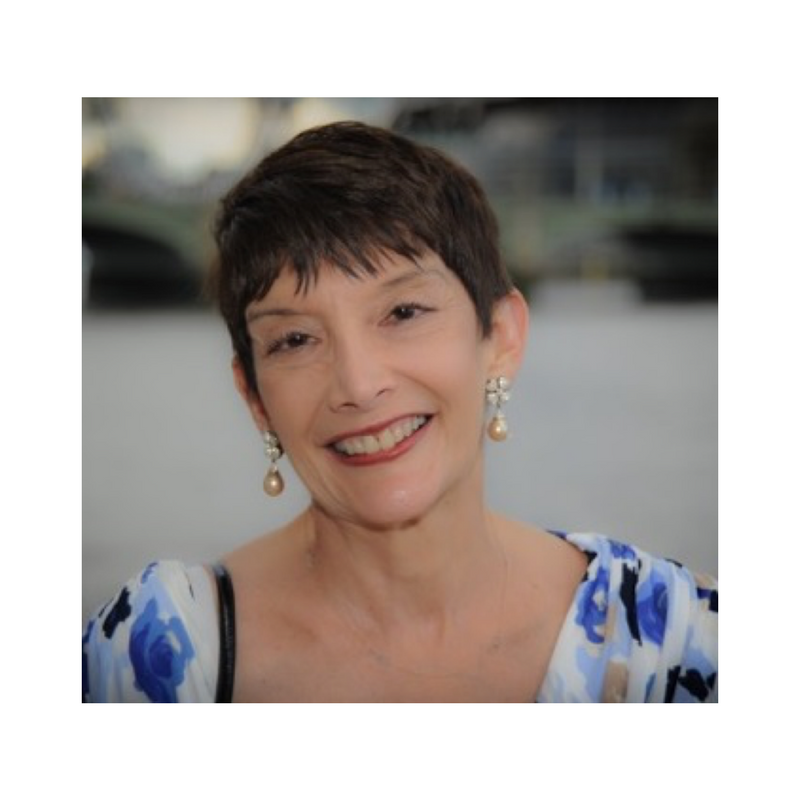 The ILO Global Business and Disability Network believes that disability inclusion makes good business sense. They have created a network of multinational enterprises, employers' organizations, business networks and disabled persons' organizations who share the conviction that persons with disabilities have talents and skills that can enhance virtually any business.
AT&T has graciously agreed to host the DC event at their new AT&T Forum.
"At AT&T, we know that diverse, talented and dedicated individuals are critical to our success. We are proud of our commitment to include employees with disabilities in our workforce, and we continually strive to remove barriers that might impede their full employment, professional development and contribution. It's the right thing to do and its good for the business. Leonard J Cali, AT&T Senior Vice President – Global Public Policy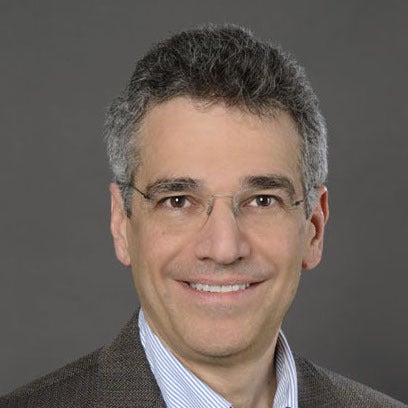 The AT&T Forum is located in the heart of Washington D.C., just blocks from the U.S. Capitol. Opened in January 2017, the Forum brings together technology experts, policymakers, and organizations to collaborate on ways to continue to promote investment and innovation. The new center features its own DIRECTV studio, showcasing the intersection of technology and entertainment, as well as AT&T Entertainment original content.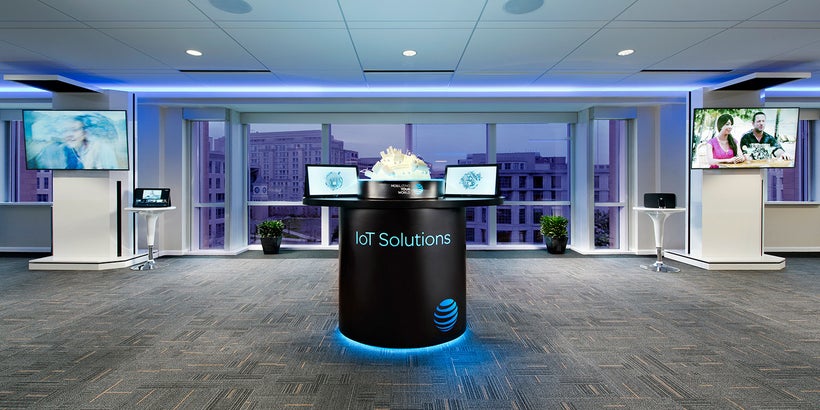 The Forum is an AT&T Fiber Ready Building, providing high data bandwidth capabilities to all tenants. With roughly 14,000 square feet of column-free space, the AT&T Forum showcases the intersection of technology and entertainment, serving as a place for conversation among communities, businesses, and organizations.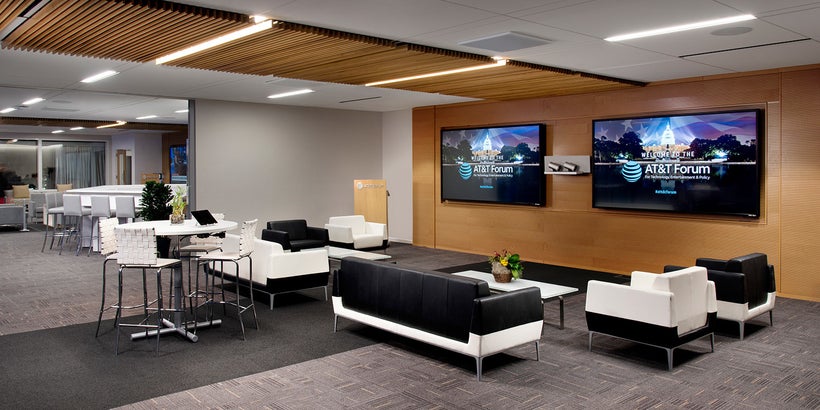 The AT&T Forum features a DIRECTV studio designed and styled by Tiffany Brooks, designer and host of HGTV Smart Home. This fully functional DIRECTV Television studio will be utilized for live and recorded broadcasts. On January 18-19, The Rich Eisen Show was the studio's inaugural live broadcast. Guests included FOX News Chief Political Anchor and Author of "Three Days in January" Bret Baier, Pulitzer Prize Winning Syndicated Columnist George Will, and NBC News Political Director & Host of MSNBC's "Meet the Press Daily" Chuck Todd.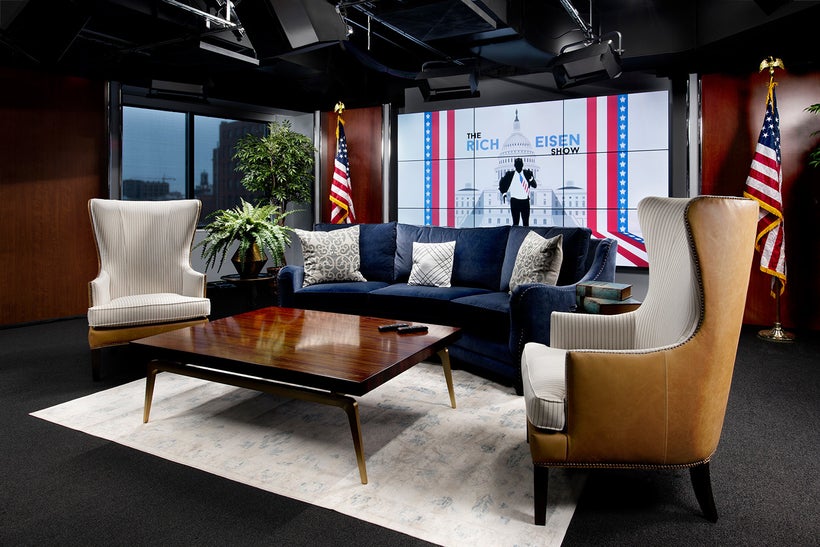 The ILO and USCIB event will feature John Kemp, CEO of The Viscardi Center as the keynote speaker.
"Diversity and inclusion initiatives are not about meeting quotas. They should be about bringing people together where different perspectives, cultures, and experiences are used to impact positively the bottom line, as well as the culture of an organization. Today's consumers are using their dollars to demand more and more with their dollars that corporations become better global citizens. Research shows the disability community represents at least 15% of the global population and has an estimated consumer spending value exceeding $1 Trillion. Companies can no longer ignore this demographic! U.S. Corporations that more meaningfully invest their time in joining the conversation around global inclusion will build their brand, experience a positive impact on their profit margins, and expand their employee recruitment and promotion pools." – John Kemp, CEO of The Viscardi Center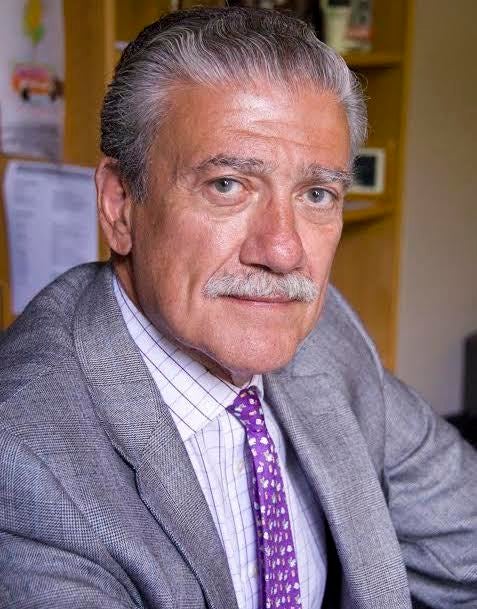 The agenda will feature US based corporations, global corporations, disability inclusion experts and global organizations. Speakers from Accenture, AT&T, Boeing, Cisco, Deloitte, ILO, Iron Duke, Judith Heumann, JLL, L'Oreal, Repsol Energy, Ruh Global Communications, USCIB, and World Bank.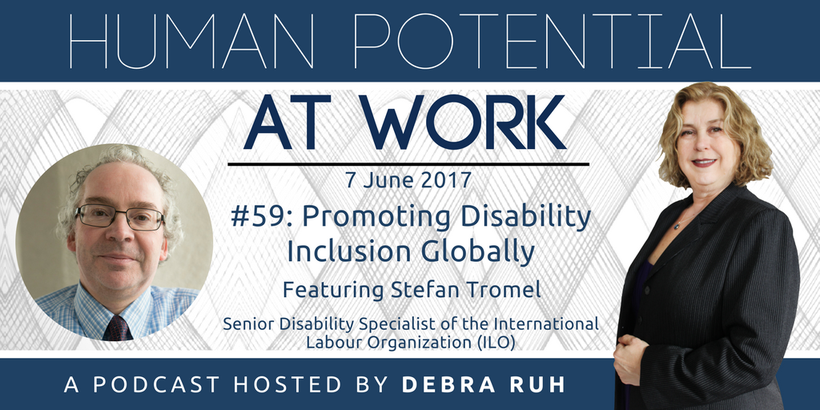 If you are a corporation in the United States that wants to join the global B2B conversation we would be honored to extend you an invitation to the ILO / USCIB event in DC on June 20th.
The ILO Global Business and Disability Network presents a unique platform for multinational enterprises to advance their commitments to workplace diversity as it relates to people with disabilities. Structured as a public-private partnership, the Network offers its business members with opportunities to engage with a range of stakeholders, including the ILO, UN agencies, employers' organizations, governments, disabled people's organizations, universities and the civil society.
To learn more about Ruh Global Communications please visit our website: www.RuhGlobal.com
Calling all HuffPost superfans!
Sign up for membership to become a founding member and help shape HuffPost's next chapter
This post was published on the now-closed HuffPost Contributor platform. Contributors control their own work and posted freely to our site. If you need to flag this entry as abusive,
send us an email
.