Best place to get a sauna? Spot reindeer? Enjoy innovative design? Finland certainly warrants a spot on all those lists. But best place to get a really outstanding meal?
Silvio Berlusconi, in fact, former prime minister of Italy, where it's practically impossible to get a bad meal, vehemently opposed the European Commission's decision to station the Food Safety Authority in Helsinki, arguing that he had been to Finland, endured its cooking and couldn't put his stamp on any cuisine that didn't know Parma ham.
But times change. And just like Mr. Berlusconi wanted a second (and even third) chance with Italian voters, I ask him to offer the same courtesy to Finland that, to my way of tasting, has become a serious contender on the foodie main stage.
Helsinki, in particular, is loaded with innovative and brave young chefs who are passionate about staying close to nature, eating organic, celebrating the local bounty. More like Indiana Jones than Jacques Pepin, these chefs collect wild herbs, berries and mushrooms from the country's meadows and vast spruce forests, foraging for things like spelt nettles, wood sorrel, shitake mushrooms and wild horseradish. And they're happy to share, creatively featuring them on menus all across Helsinki.
Take Sasu Laukkonen, for example. A warm, locquacious Michelin starred chef, Laukkonen, at least during dinner hours, spends as much time chatting up customers and regaling them with adventurous tales from the acquisition of the ingredients featured in that night's four to seven courses, as he does in the tiny kitchen over which he presides.
He's generous (he'll gladly tell you how to make a loaf of perfect rye or explain the best use of marigolds) and so enthusiastic about food and all its possibilities that he reminded me of Dick Vitale providing color for college basketball games.
After putting in time in Bourdeaux's Chateau Carsin, Lux and F12 in Stockholm and working as head chef at La Petite Maison in Helsinki, Laukkonen opened Chef & Sommelier in August 2010. Hiding innocently in the posh Art Nouveau neighborhood of Eira, his masterpiece is tiny (25 seats), unpretentious and, unlike many fine dining establishments, entertaining and loose as a late Saturday night dance club.
"I want customers to have fun, to enjoy themselves. I want them to feel like they're having dinner with the chef and his sommelier (the equally talented Johan Burger)," Laukkonen says.
His menu changes with the season, sometimes daily when one of Laukkonen's many farmers, fishermen or cheese suppliers present him with some new and exciting ingredient that sparks his seemingly endless imagination.
"We use a lot of ingredients that no one else does. I like taking less respected and valued ingredients and turning them into something fresh and interesting, something that surprises people," he says.
Another Helsinki player on what people who like labels might call the New Nordic Cuisine is Spis. It's a Swedish word for stove and it's located in the Helsinki Design District, a 25-street area with upstart boutiques and oh-so-cool art galleries. Like Chef & Sommelier, Spis is postage-stamp small, accommodating a mere 18 in one or two (on weekends) seatings per night.
With exposed ducts and naked brick walls, Spis and its menu revolves around an ever-changing cast of seasonal vegetables. And while most of us can conceive of one or maybe two uses for say, a beet or a pumpkin, chefs Antero Aurivuo and Jani Kinanen have done for celery root and parsnip what Dale Chihuly has done with glass.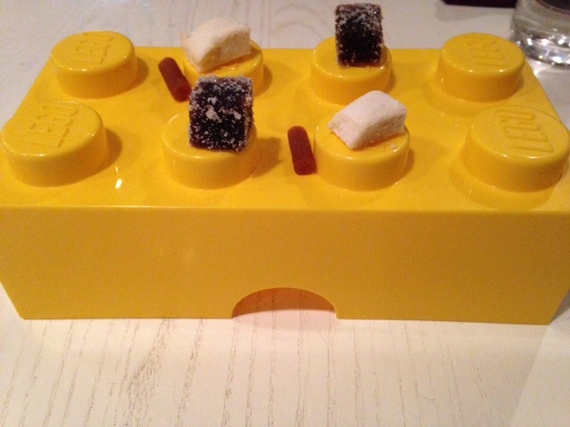 Let's just say, any self-respecting vegan would kneel down and weep with joy to finally find someone who appreciates and even celebrates their predilections. For those of us whose interest includes flesh, Spis offers at least one daily fish or meat dish.
Everything about Spis from the Marimekko hand towels to the Nounou glass jars to the carefully-chosen playlist (Helsinki-based DJ Bunuel includes nothing but Nordic artists) celebrates Finland.
And as for Berlusconi, he should know that these days his fellow Italians are clamoring for Finland's mushrooms, importing many of their wild herbs and even trying (sometimes it takes months) to get on the waiting lists for these and many other homegrown Helsinki restaurants.