The first option is still IKEA, but this new collection promises to go "from flatpack to furniture in less than five minutes." Well, as IKEA US Product PR Representative Janice Simonsen told HuffPost Home via email, "It's actually closer to 10 to 15 minutes."
Either way, the line is known as REGISSÖR, and the majority of its assembly is possible without tools, though there is a base that needs to be assembled via conventional hardware. The non-tool pieces from it feature special wedge dowels for assembly. The entire line, which includes a bookcase, a coffee table and several cabinets, range from $139 to $349. The pieces are made from a lighter, mostly hollow material that reduces stress on furniture joints.
"The beauty of the design is that it creates a sturdy but lightweight product, reducing weight and shipping costs and reducing the amount of material needed for the final product," Simonsen said. "This creates a big 'win-win' in terms of the sustainability of the product."
But if you're not willing to wait until the line debuts in the spring (and if you have some extra funds lying around), there's a pretty good chance you're going to be a major fan of Hem.
Swedish for "home" and launched by the company Fab, Hem is marketing itself as "the first affordable high-end design brand created to serve online-direct customers." In other words, as Hem's VP of Communications, Désirée Maurd, told HuffPost Home via email, "We sell to the end-consumer directly from our own online store. In the (high-end) design furniture industry this is not very common -- usually you need to find a retailer."
It'll still cost you double (or even triple) for a Hem table than it would for one from IKEA, but it might be worth the investment, as the brand claims on its website to "obsess over materials and finishes to create products you'll want to hold on to for a very long time."
"There's an apparent demand for alternatives for consumers graduating from IKEA, wanting higher quality, thorough design and authentic materials," Maurd added. "We are definitely producing higher-end designs than say, IKEA, with high quality finishes and materials. We are not targeting the lower end or value end of the market."
Take a peek at some pieces from Hem and see for yourself if this is the IKEA alternative you've been wishing for, or if you're just fine waiting until the new IKEA line debuts.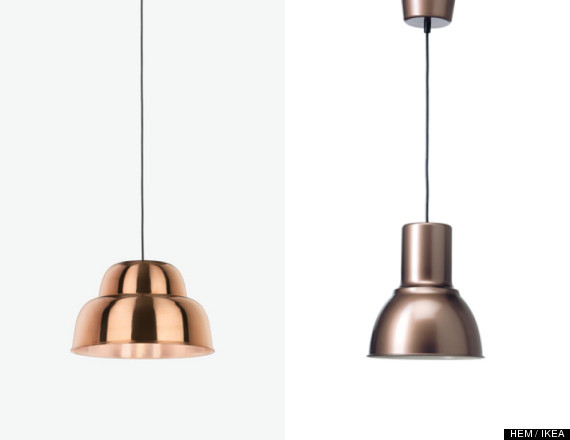 Left: Hem's Levels Lamp Medium Copper ($399), Right: IKEA's Hektar Pendant Lamp ($29.99)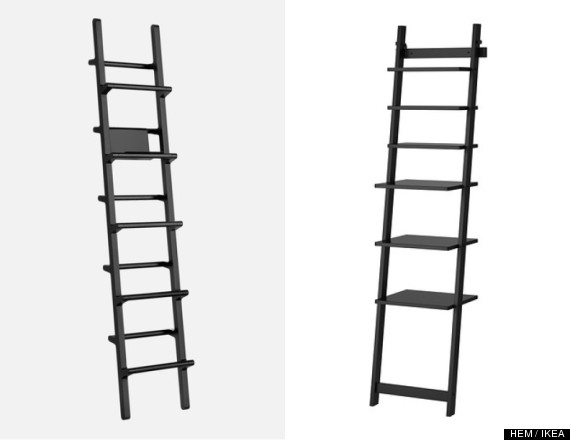 Left: Hem's Verso Shelf Standard ($349), Right: IKEA's Hjalmaren Wall Shelf ($119)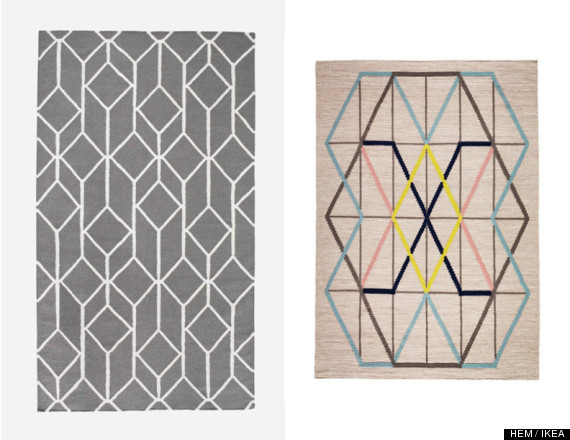 Left: Hem's Geo Outline Rug Grey ($259), Right: IKEA's PS 2014 Rug ($79.99)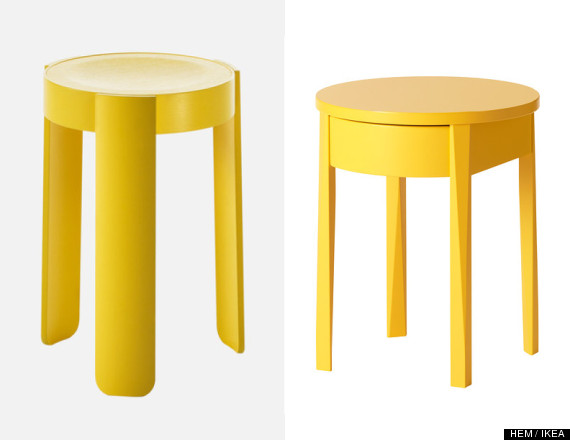 Left: Hem's Pal Stool Yellow ($149), Right: IKEA's Stockholm Nightstand ($99)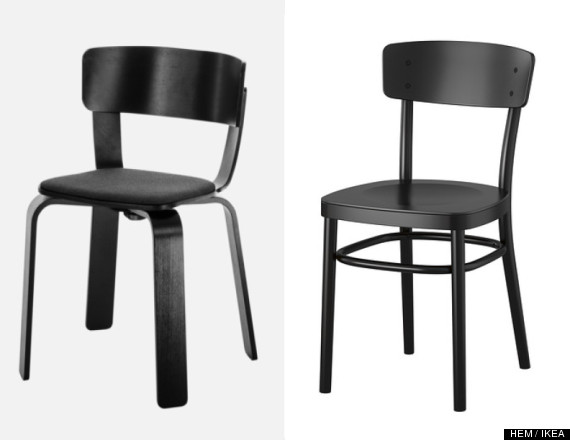 Left: Hem's Bento Chair Black ($299), Right: IKEA's Idolf Chair ($59)
Are you an architect, designer or blogger and would like to get your work seen on HuffPost Home? Reach out to us at homesubmissions@huffingtonpost.com with the subject line "Project submission." (All PR pitches sent to this address will be ignored.)