"Don't bother with churches, government buildings or city squares, if you want to know about a culture, spend a night in its bars."
Hemingway drank so many of his favorite cocktails at El Floridita, the Cuban bar where the author spent many days and nights drinking in the 1930s and '40s, that the drink was eventually named the Hemingway Daiquiri. According to author William Grimes' book Straight Up or On the Rocks, Hemingway would sit at the bar and order the drink -- which was then known as El Papa Doble -- one after another ... after another ... in fact, he reportedly sometimes downed up to 12 Papa Dobles in one sitting.
The drink is a refreshing mix of white rum, lime juice, fresh grapefruit juice and maraschino liqueur. Hemingway said the drinks "had no taste of alcohol and felt, as you drank them, the way downhill glacier skiing feels running through powder snow."
Is that enough to convince you? Though his version was likely whizzed into a frosty mixture in a blender, we're serving up a slightly updated version poured over ice, and tinged with a pink hue from ruby red grapefruit juice. Here's the recipe featured in the video above:
Hemingway Daiquiri
serves 2
2 oz. white rum
3/4 oz. lime juice
1/2 oz. grapefruit juice (we used ruby red to give it some color, but you can use any type you like)
1/2 oz. maraschino liqueur
Ice (for shaking)
Lime wheels (optional, for garnish)
Pour the rum, lime juice, grapefruit juice and maraschino liqueur in a cocktail shaker. Shake with ice, strain, and serve with a slice of lime for garnish.
Shot and edited by: Eliot Francese
Graphics by: Adam Glucksman
Related
Before You Go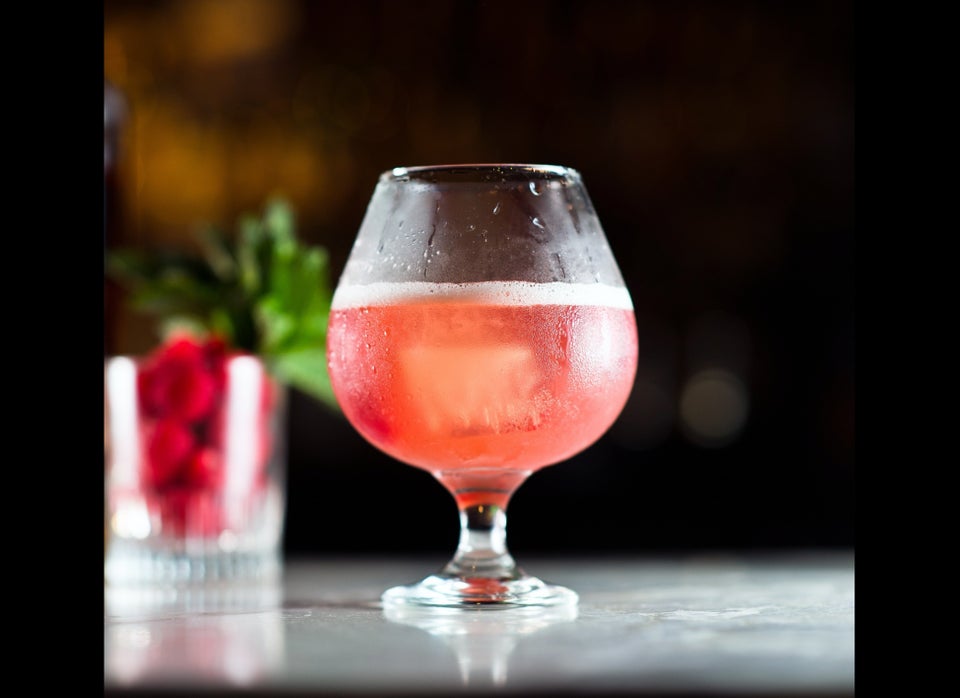 50 Summer Cocktails