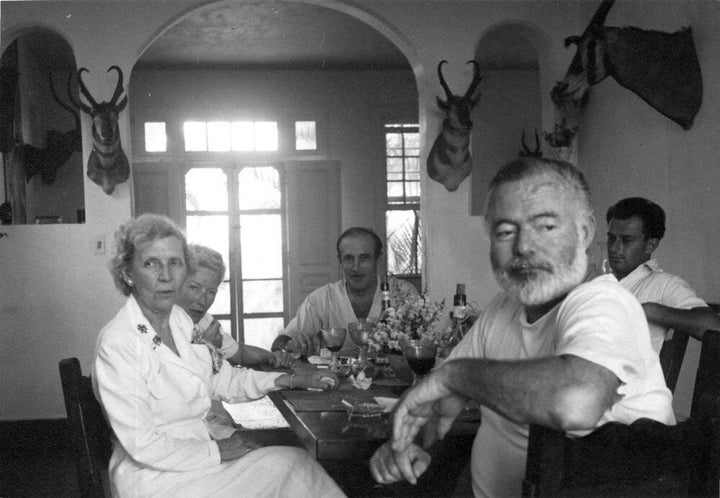 The 15 letters were purchased from Ivancich by the Kennedy Library Foundation in November of 2011 and will be joining the 23 letters already in the Hemingway Collection at the Library. Both handwritten and typed, they follow the correspondence between Ivancich and Hemingway from 1953 to 1960. Twelve of them have never been published before.
"It was very exciting to know we were going to have letters that we were not aware of previously," said Susan Wrynn, Ernest Hemingway curator at the JFK Library, who added she had been in correspondence with Ivancich's family for several years about the letters. "And, we got an early version of a short story ["The Short Strange Story Of The Faithful Bull"] that we had later versions of, which gives additional insight into the progression of a short story."
Hemingway met Ivancich (20 years the author's junior) in Venice in 1949 where they discovered they'd had similar war experiences, both receiving severe leg injuries. Gianfranco was the brother of Adriana Ivancich, Hemingway's muse and supposedly the inspiration for "Old Man and the Sea," for which he won a Pulitzer Prize in 1952.
"[The portrayal in the letters] is not who we think about as Hemingway," Wrynn said. "We think of him as a hunter or as machismo image. But in the letters, we see a warmer side, like how sad he feels when he has to kill his cat."
The correspondences reflect the simplicities of the writers' lives: "Mary and I went for thirteen days to Paraiso before having to come back for the Hayward business," Hemingway wrote. "We caught an average of 20 good fish a day; many beautiful big yellow tails and pargos. Not as many groupers (cherna) as last year … I always think of you and the big marlin of last year."
At other times, they offer a look inside their relationship: "We miss you very much and it is lonesome to have somebody around as you were and have them like a brother and have them go away," Hemingway wrote. "Now I have no brother and no good drinking friend nor hard-working banana grower. Everybody remembers you with so much affection and sends very best wishes."
"The letters show a friendship between two men over 10 years," Wrynn said. "They show snippets into Hemingway's personal life -- you can't get much better."
Click through below for select excerpts. The first 14 slides are excerpts from the unpublished letters: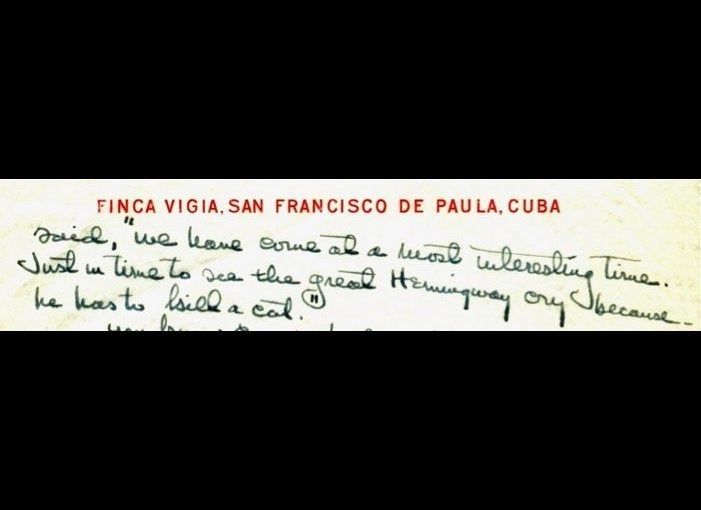 Popular in the Community