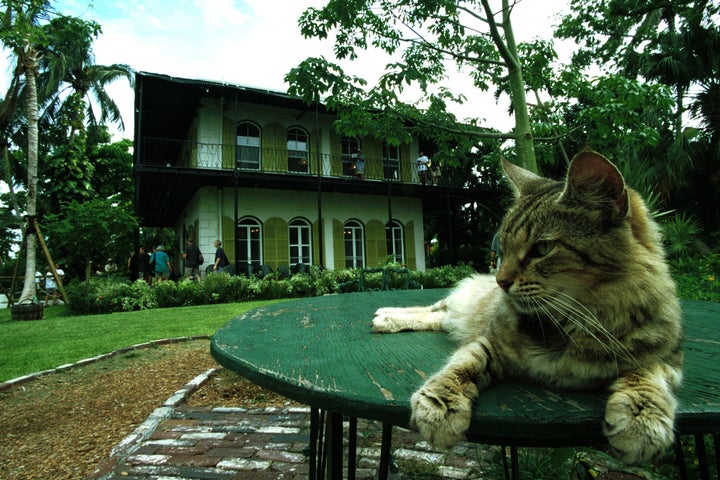 Among the residents of Key West, Florida, who opted to stay put and brave the 130 mph winds that ravaged the state this weekend were 54 six- and seven-toed cats that call Ernest Hemingway's former limestone abode home.
Despite officials' calls for a full evacuation of the region, the cats ― along with Ernest Hemingway Home and Museum manager Jacque Sands and curator Dave Gonzales ― opted to ride out Hurricane Irma's wrath within the comforts of the institute's 18-inch walls.
And it seems they made the right decision.
This week, the humans temporarily residing in the Hemingway Home reported to multiple outlets that they and the cats had survived the extreme weather that came their way. The museum itself lost access to water and the internet and is relying on three generators to power appliances like the refrigerator, Gonzales told NBC.
"The cats are accustomed to our voices and our care," he explained of their desire to hunker down rather than truck the cats out of harm's way. "We love them, they love us. We all hung out last night together."
A total of 10 employees stayed at the house with the cats, many of whom are feline descendants of the classic author's famously polydactyl pet. (That's a ratio of five cats to one human, Gonzales noted to NBC.)
Ahead of the storm, some were worried about the fate of Hemingway's house and those (cats) who live there. "Get in the car with the cats and take off," Mariel Hemingway, granddaughter of the Farewell to Arms writer, advised.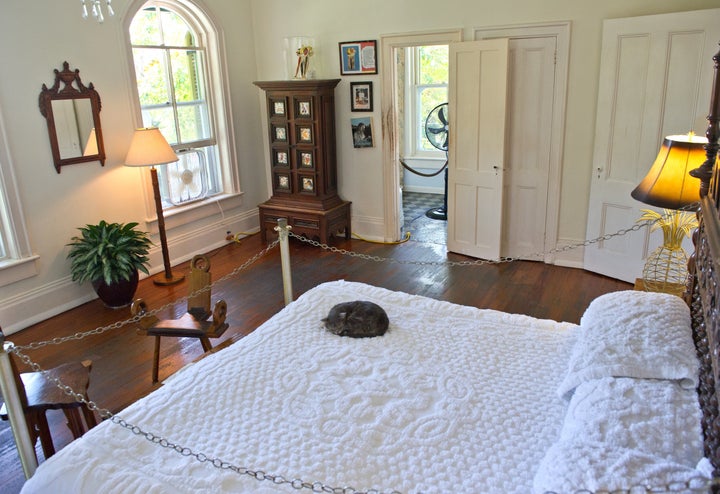 The Hemingway Home, a Spanish Colonial–style building located on the western end of Key West, was constructed in 1851 by architect Asa Tift. Hemingway bought it in 1931, and it was named a historic landmark in 1968. Before Irma hit, Gonzales predicted that the sturdy building would easily withstand the impending storm.
More than 6.5 million people were left without power in Florida as of Monday afternoon. Irma was, at its peak, a Category 5 hurricane.
"The cats seemed to be more aware sooner of the storm coming in," Gonzales added. "And in fact when we started to round up the cats to take them inside, some of them actually ran inside knowing it was time to take shelter. Sometimes I think they're smarter than the human beings."
CORRECTION: Mariel Hemingway is the granddaughter, not the daughter, of author Ernest Hemingway.
Support HuffPost
The Stakes Have Never Been Higher
Related
Popular in the Community