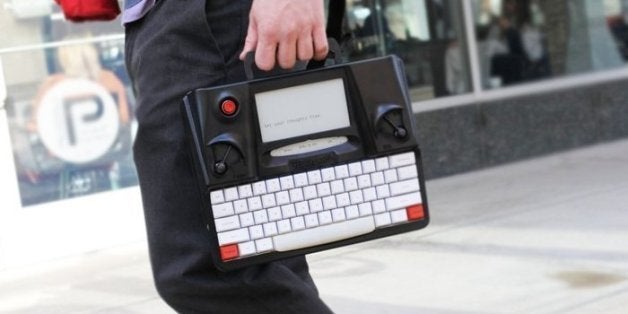 Acclaimed for his simple style, Ernest Hemingway was economical when it came to the tools of his craft. All he needed to write, he said, was "[t]he blue-backed notebooks, the two pencils and the pencil sharpener (a pocket knife was too wasteful), the marble-topped tables, the smell of café crèmes, the smell of early morning sweeping out and mopping and luck."
The Hemingwrite -- a new gadget designed for writers to work without distractions -- aims to simplify the 21st-century writer's workspace, leaving only the essentials.
Now on Kickstarter, the Hemingwrite is made solely for typing and is based on the model of a retro word-processing machine. It's also WiFi-enabled and can back up your drafts to a cloud-based storage app, which automatically syncs with existing services like Google Drive or Evernote, letting the writer access drafts later from a computer.
The device and its syncing app were designed in Detroit by Adam Leeb, a mechanical engineer, and Patrick Paul, a software developer. They launched their crowdfunding campaign Wednesday, after creating several rounds of device prototypes. They aim to raise $250,000 by late January to get the Hemingwrite into production.
Here's the device in action. (Image courtesy of Hemingwrite.)
Above the device's mechanical keyboard sits a small Kindle-like E Ink screen. Flanking the screen are a few manual controls to turn on WiFi, switch documents or folders and toggle the display, which can show a timer, clock, word count, battery life and WiFi signal strength.
The Hemingwrite holds millions of pages, and the battery lasts for several weeks, Leeb said. You could potentially hole up in a cabin in the woods, free from connection to the outside world, so all that's left to do is "write the best story that you can and write it as straight as you can." At least, that's how Ernest Hemingway might have put it.
"We're trying to get everything else out of the way so you can just focus," Leeb told The Huffington Post last month as he cut the housing for one of the prototypes out of a hunk of aluminum with a computer-controlled milling machine. "We make it as convenient and easy as possible to use this as a drafting tool and get your files on your computer to do all the editing."
The Hemingwrite creators wanted to make a device that went a step beyond the distraction-free writers' tools that already exist. (Writing apps for your mobile device or computer can't change the fact that procrastination via Twitter or YouTube is just a click away.) As the two serial entrepreneurs looked into their idea, they found examples of writers who still use classic word-processing programs or machines, as well as typewriters or pen and paper, and then must deal with the arduous process of digitizing their work. (James Patterson may be able to write manuscripts on legal pads and have his drafts transcribed, but not all of us are blessed with assistants.)
Leeb and Paul knew their idea had sticking power when the Hemingwrite made it to the semifinals in the Engadget Insert Coin inventors' competition in October. They received over a thousand messages from excited would-be customers around the world, Leeb said.
Some have expressed concerns about the Hemingwrite in the prototype stage, however.
"No matter how good the hardware is, or how replaceable the battery, it's going to be tricky to base a device around cloud syncing and then make it survive the passage of different wireless standards and word processing software, especially if it somehow outlives the company that builds it," writes The Verge.
Also, the Hemingwrite doesn't make it easy to scroll back more than short amounts, which could pose a challenge for those who like to review as they work. In a forum, one writer suggested the device's 4-pound weight isn't very portable. Others may balk at the $499 sticker price.
"Some people have said, 'Oh, you're just making another device that's going to sit on the shelf,'" Leeb said. "Well that's not our aim by any means. We're not trying to make a nostalgia product."
The Hemingwrite is available for discounted pre-order through the Kickstarter and is expected to be shipped out to the first round of customers next fall, assuming the fundraising campaign is successful.
Related
Before You Go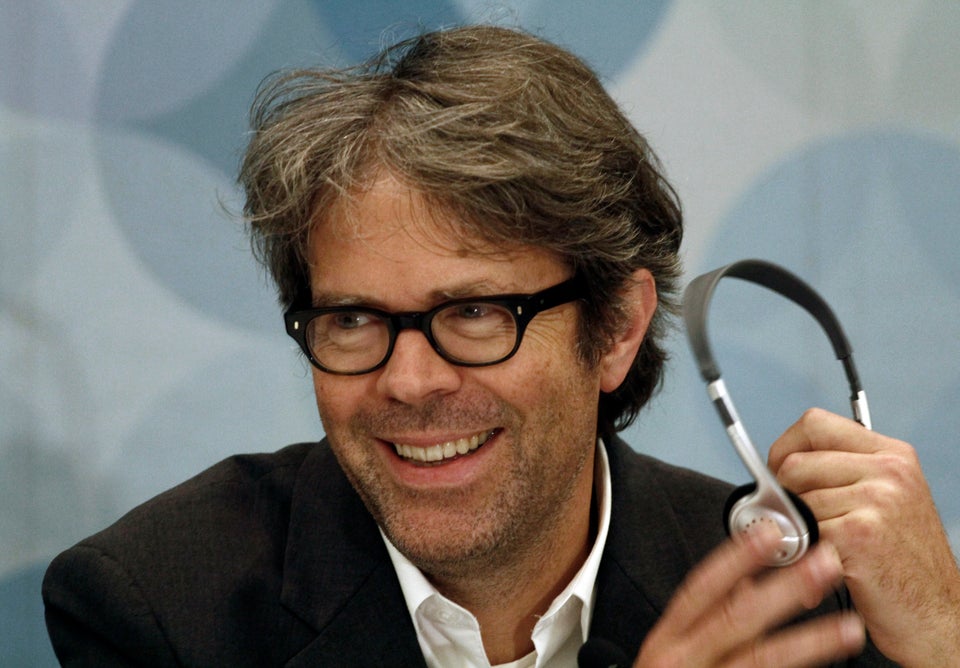 Writers Who Didn't Study Writing