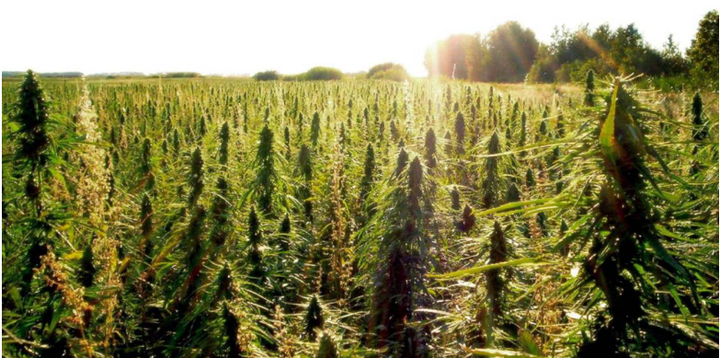 Hemp Inc. Pioneers Industrial Hemp Revolution With North America's Largest Industrial Hemp Processing Facility
The industrial hemp industry has once again been shaken by recent developments from Hemp, Inc. (OTC PINK: HEMP), which is quickly emerging as a pioneering force in what could be the next great industrial revolution. In early August, Hemp, Inc. announced that its North Carolina processing facility is operational and ready to begin processing the company's first products. This is the culmination of more than 3 years of work, and millions of dollars spent on purchasing strategies, building projects, beta-testing, debugging, and large-scale site transportation.
But the implications here are massive -- and it is looking like all that hard work is ready to pay substantial dividends. These recent developments suggest that Hemp, Inc. has built the largest multi-purpose industrial hemp processing facility in the Western Hemisphere. It also means that this development likely positions North Carolina as the primary hemp hub of North America.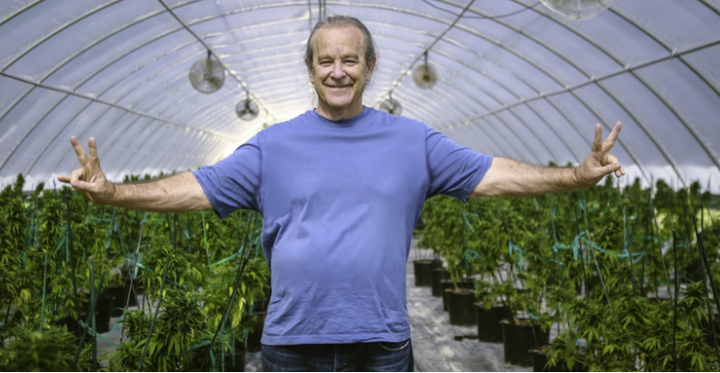 Photo: Hemp, Inc. CEO Bruce Perlowin
In discussing these events, Hemp, Inc. CEO Bruce Perlowin explained "This marks the end of a very long journey and the beginning of the next one. The team has done a sterling job in adhering to schedules and budget. I don't think this would have been possible without the expertise and incredible work of David Schmitt and his team. He was able to bring this project to fruition."
For investors, there is a cumulative effect that should be noted as the news comes soon after HEMP announced the official launch of its NuAxon Tech CO2 Supercritical Extractor. The technology is a significant step forward in the ability to clone, grow, cultivate, and process high CBD plants. This puts HEMP in a leading position to be a fully-integrated, high-quality CBD manufacturer within this rapidly growing industry. Analyst forecasts suggest that the income expected to be generated here is substantial, as the company is currently in possession of large supply of the product and market prices are roughly $20,000 per kilogram.
"The launch of our extractor is a complete game-changer for Hemp, Inc. and CBD growers in North Carolina," said Perlowin. "CBD oil, as you may know, has been taking the world by storm after Dr. Sanjay Gupta investigated cannabinoids and the ability to treat children with epilepsy."
In the earliest phases, CBD oils were strictly viewed in terms of their medicinal value for critically ill patients. But changing cultural norms have altered the landscape, and CBD oils now possess a broader mass appeal.
The medical/recreational marijuana space is one of the fastest growing industries in the financial markets, and CBD products represent the fastest growing segment within that sector. So the potential for bullish stock activity in HEMP is relatively clear at this stage, and the company's recent developments have only strengthened the positive outlook for shareholders.
Perlowin went on to say, "We will now begin marketing efforts in earnest. However, we have some very huge potential orders that we have been discussing lately, including one very large company that wants to purchase the entire productive capacity of our mill's capabilities. That expansion could double or triple our current capacity."
All combined, Hemp Inc. is now clearly positioned to be major player in America's $1 billion hemp CBD product market, and it would not be surprising to start seeing buyout speculation with respect to the company's operational facilities. HEMP's NuAxon Tech CO2 Supercritical Extractor is viewed as an expensive process within the industry, and the big reward behind it is a superior end-product that is potent and safe. The company's 70,000 square-foot Spring Hope, North Carolina industrial hemp processing facility is the only one of this magnitude in North America. All of this creates a huge competitive advantage within the popular marketplace.
For investors, it should be remembered that this is a company that is still in its first phases of operation. Going forward, Perlowin believes North Carolina is strategically positioned to be the largest hemp-producing state by 2018. As a leading name in the mecca of this new clean, green agricultural and industrial American revolution, Hemp Inc. is positioned to generate attractive returns for its shareholders in the years to come.
Click here to see the video of America's largest hemp processing facility and 60-foot silo installation:
Popular in the Community