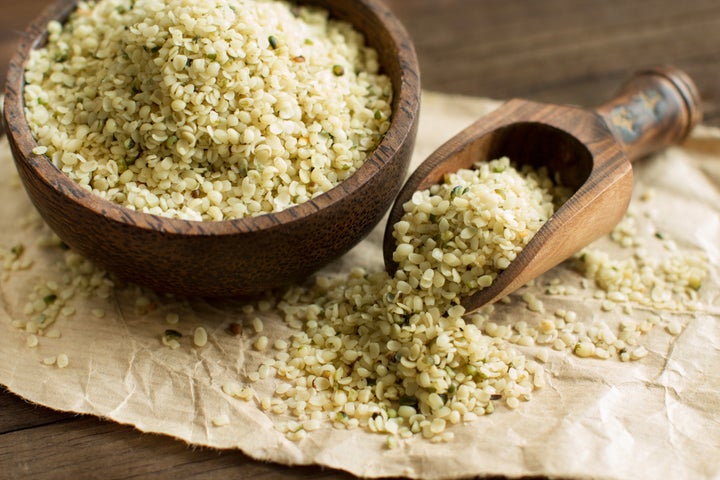 Hemp seeds have long been a staple in health-food stores, being prized for decades for their nutritional benefits ― they're a good source of omega-3 fatty acids, a complete protein source, and a rich source of essential minerals, including magnesium, phosphorus, iron and zinc.
In the past few years, hemp seeds have gained popularity and have started moving into mainstream markets. These days, you can even find them at Trader Joe's. People sprinkle them on their salads, blend them into their smoothies, bake them into granolas and even turn them into hemp milk.
As we sprinkle the seeds on top of our salads, we can't help but wonder: what's the deal with hemp seeds and THC?
What are hemp seeds, actually?
Hemp seeds are cultivated from the hemp plant, which is grown predominantly for its seeds and fibers.
Here's where the confusion comes from: The hemp plant looks a bit like the marijuana plant and it actually come from the same plant species, Cannabis Sativa L, but there are major differences between the two.
For one, the marijuana plant is stalkier, while the hemp plant is taller and thinner. But more importantly, the hemp plant contains low levels (less than 0.3 percent) of tetrahydrocannabinol (THC), the psychoactive component of Cannabis Sativa. Marijuana can contain anywhere from 5 to 30 percent.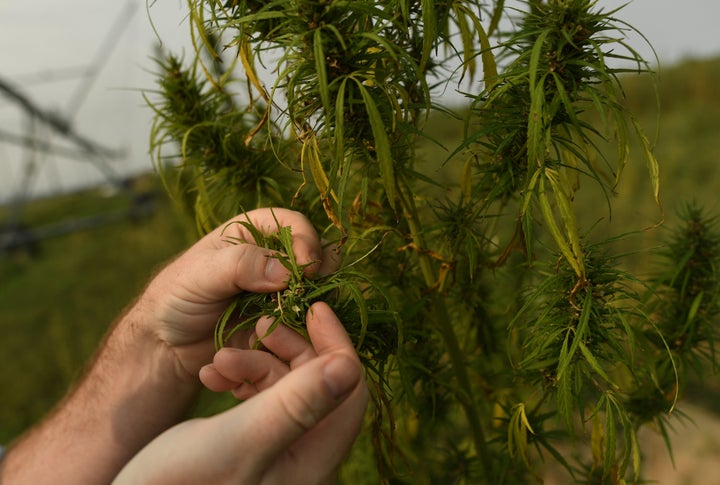 The seeds of the hemp plant are housed in small, brown hulls that are removed before we get our hands on them. The white seeds we buy at the store are the inner seeds, sometimes called the heart, and they're soft enough to eat and cook.
Will hemp seeds get you high?
The short answer is no. As mentioned above, hemp seeds are not cultivated from the marijuana plant, but from the hemp plant, which contains minute amounts of THC. According to Jolene Formene, staff attorney at Drug Policy Alliance, "Hemp seeds are non-psychoactive, meaning that consumers cannot get high by eating them." In other words, it's impossible to get high from them.
They also won't cause you to fail a drug test. We know that other foods like poppy seeds, which contain trace amounts of opiates, can make you fail a drug test. Certain places actually ask that you don't eat poppy seed bagels or muffins before testing. But hemp seeds won't cause the same confusion. A study found that eating hemp seeds had little effect on a person's THC levels ― and never enough to exceed the levels looked for in federal drug testing programs.
So, now that you know you can pass a drug test and eat hemp seeds, here are a few recipes you should try.
Banana And Berry Hemp Seed Pudding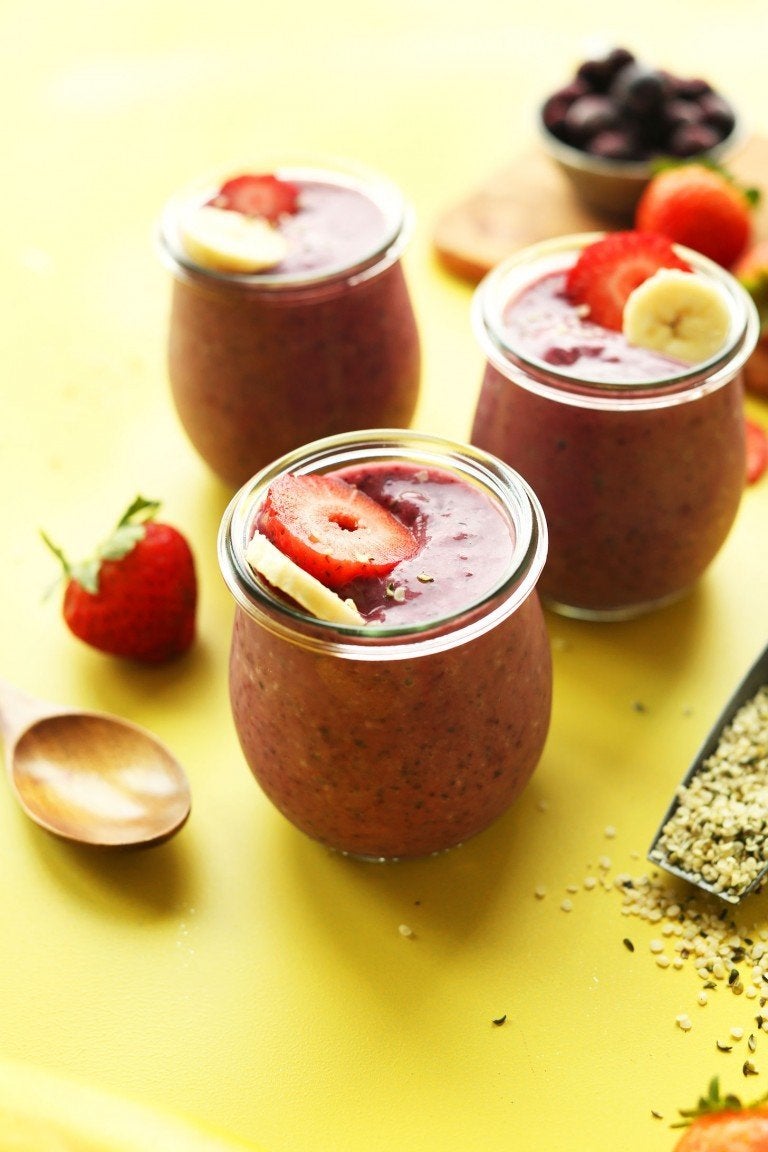 Dark Chocolate Hemp Energy Bites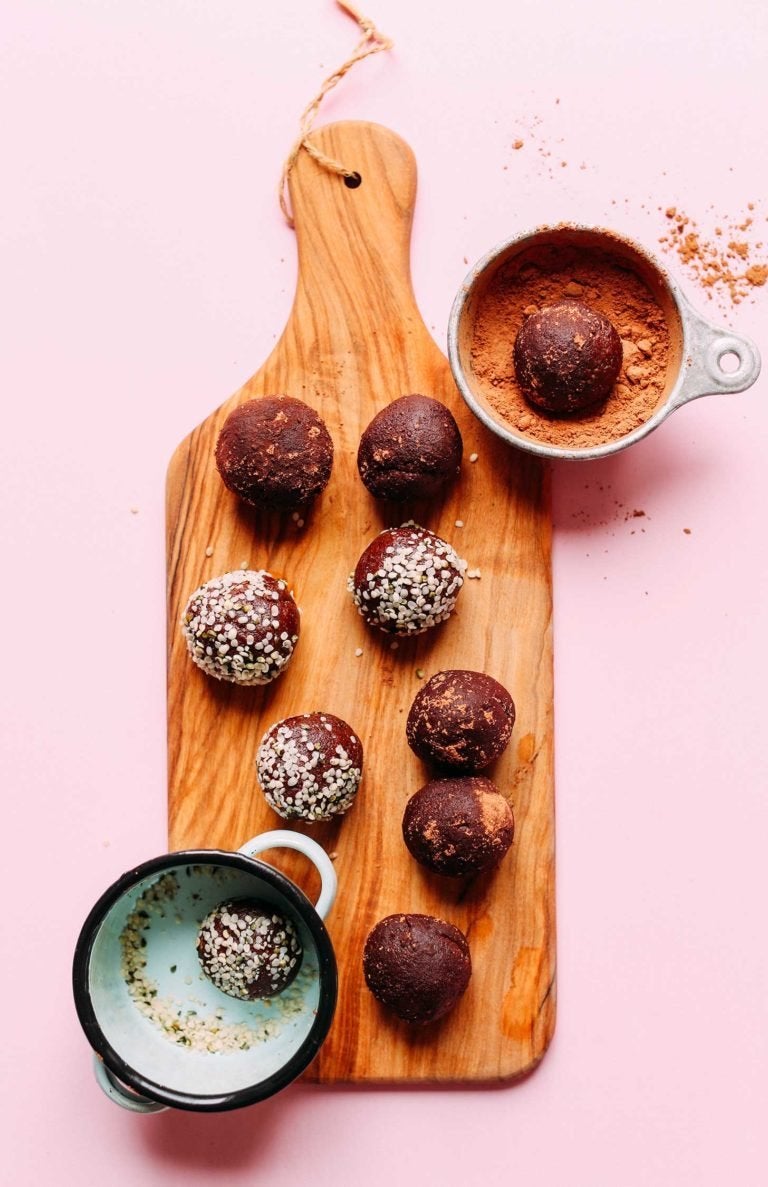 Hemp Milk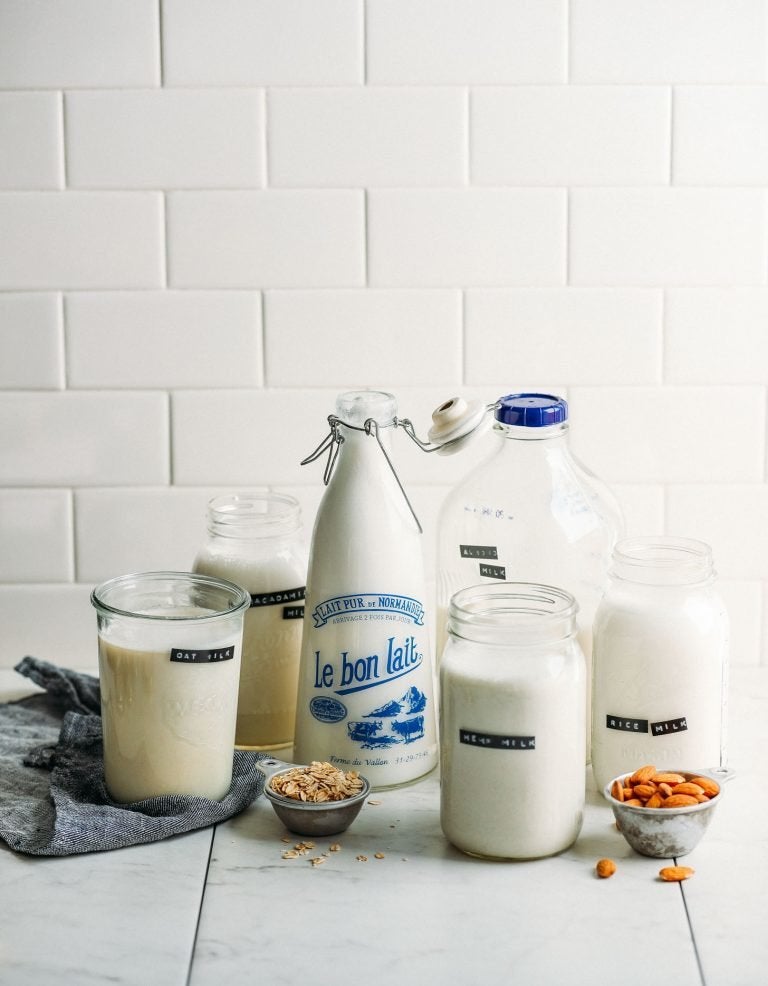 Super Seedy Sunflower Butter