One organization is using all-natural ingredients and artistry to help women coping with hair loss.
Henna Heals was started by Canadian photographer Frances Darwin in 2011 as a small group of volunteers in Toronto, and has since grown to a community of 150 artists worldwide. Those artists use safe, temporary dyes to paint intricate designs on their clients' heads -- after about two weeks, the henna designs fade away.
The organization offers professional henna "crowns" and photography services as a way to empower and heal people experiencing hair loss, and to help them feel beautiful and confident.
"For me, Henna Heals is a passion project," Darwin told The Huffington Post in an email. "I strongly believe in the power of art."
"The application of the henna felt very therapeutic, not unlike having a massage," Jana Buhlmann, a Henna Heals client, told HuffPost. "My sense of self was very strong afterward: I was compelled to take selfies until the stain faded."
Check out the beautiful henna crowns in the images below: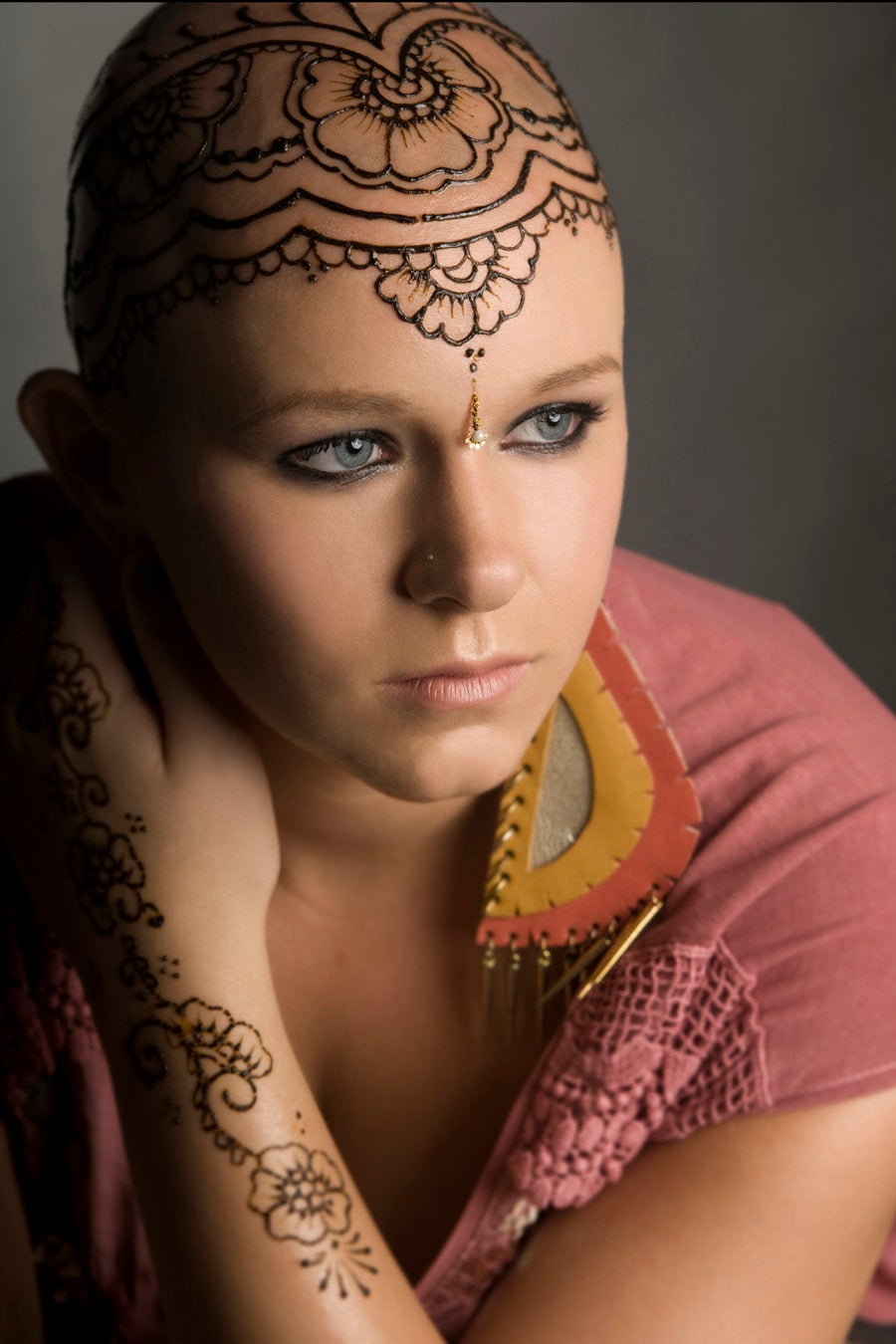 Alopecia Patients Overcome Their Hair Loss With Beautiful Henna Crowns
Related
Before You Go
Eye Art by Tal Peleg