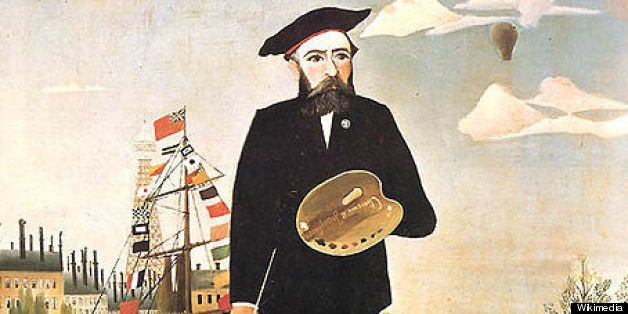 Today is the birthday of French painter and Post-Impressionist mastermind, Henri Rousseau. Known for his fanciful jungle landscapes and primitivist works, the artist would turn 169 if he were still alive today.
Born into a family of plumbers in 1844, Rousseau is the perfect example of a late-blooming artist. He worked as a toll collector for the majority of his early life, sketching in his spare time. It wasn't until the age of 49 that he decided to ultimately abandon his government position in order to pursue art.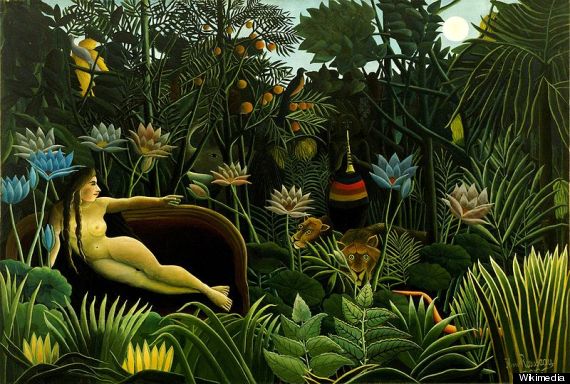 The Dream (1910), MoMA
Rousseau never ventured beyond the territory of his home country, and his signature, child-like style came to life in exotic scenes of wildlife he'd never seen. In pulp novels and art museums, botanical gardens and zoos, he would imagine primitive landscapes crowded by over-sized vegetation and mystical beasts, creating flat, decadent works like "Tiger in a Tropical Storm."
Scroll through the images below for a look at Rousseau's gorgeous scenes and let us know how you are toasting the French painter in the comments.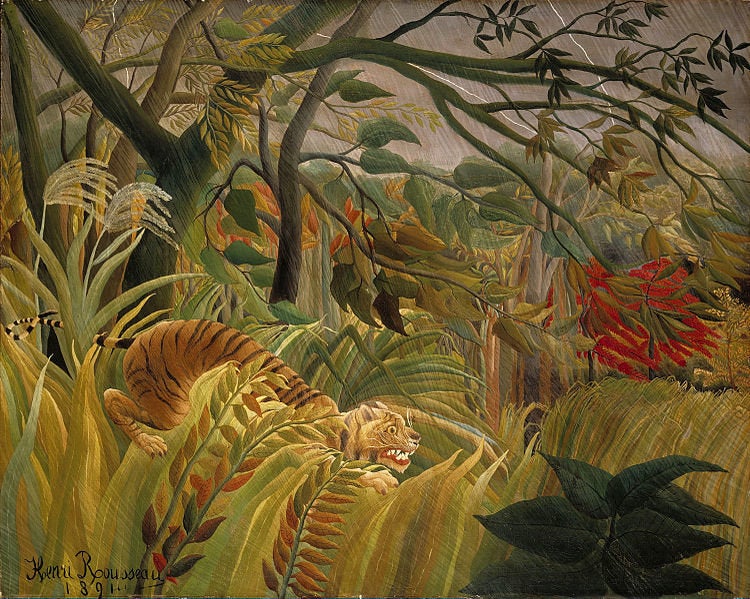 Henri Rousseau
Related
Popular in the Community