 A 7-year-old boy brandished a loaded handgun Monday morning on a school bus bound for a Henrico County elementary school, according to police.
No one was injured in the incident, which involved a second-grade student at Ratcliffe Elementary School, but the boy displayed the gun while on the bus and threatened other students, Henrico police officials said.
"He brandished it at several students while making a threatening statement," said police Lt. Linda N. Toney, who declined to elaborate on the nature of the threats.
The gun wasn't discovered by officials until after the boy got to the school, located on Thalen Street in East Highland Park.
School officials learned the boy had a gun at about 8:40 a.m., according to police. The gun wasn't discovered until after the students were unpacking their bags at the school, said schools spokesman Andy Jenks. Upon further investigation, officials learned the gun had been brandished on the bus.
"To my knowledge, nobody said anything to the bus driver or immediately coming off that bus," Jenks said.
Police and school officials said Monday morning that the gun was not used in a threatening manner and that the school was proceeding as usual, but the initial reports were altered by early afternoon. The school system sent out two messages to parents, Jenks said.
Keona Wootton, whose daughter attends Ratcliffe, said she was angry that school officials had sent out an automated telephone message saying the gun never was displayed in a threatening manner, which turned out to be inaccurate.
"That call shouldn't have been placed until they interviewed everybody else," Wootton said. "It's conflicting messages."
Wootton, who didn't yet know if her daughter was on the same bus, said she would have pulled her child out of school early if she had known the full story.
"If it was on her bus she was probably scared," Wootton said.
The incident occurred less than a week after school officials held a public forum on school safety and security as part of the local response to the mass shootings at a Connecticut elementary school.
At the forum Thursday night, Henrico schools Superintendent Patrick J. Russo told a crowd of several hundred that Henrico schools are in the upper echelon when it comes to security.
"When people talk about who does it the best, frankly, I may be a bit prejudiced, but I believe we do," Russo said at the time.
Russo was unavailable for an interview Monday, but Jenks offered a written statement.
"Everyone was shocked to learn that a loaded gun was brought to school by a second-grade student," the statement read. "As the investigation unfolds and we learn more about the incident we will take swift and appropriate action."
It's not yet clear if any charges will be filed in connection with the incident. School officials could not immediately say what will happen to the student.
"It is safe to say that there will be a disciplinary review because we take this kind of thing very seriously regardless of the age of the student," Jenks said.
gmoomaw@timesdispatch.com
(c)2013 the Richmond Times-Dispatch (Richmond, Va.)
Distributed by MCT Information Services
Before You Go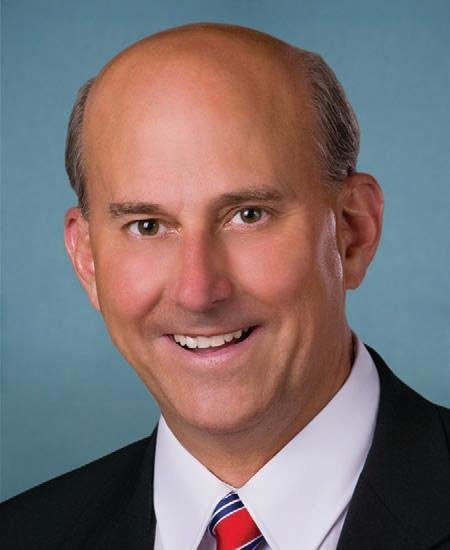 People Who Want More Guns In Schools
Popular in the Community