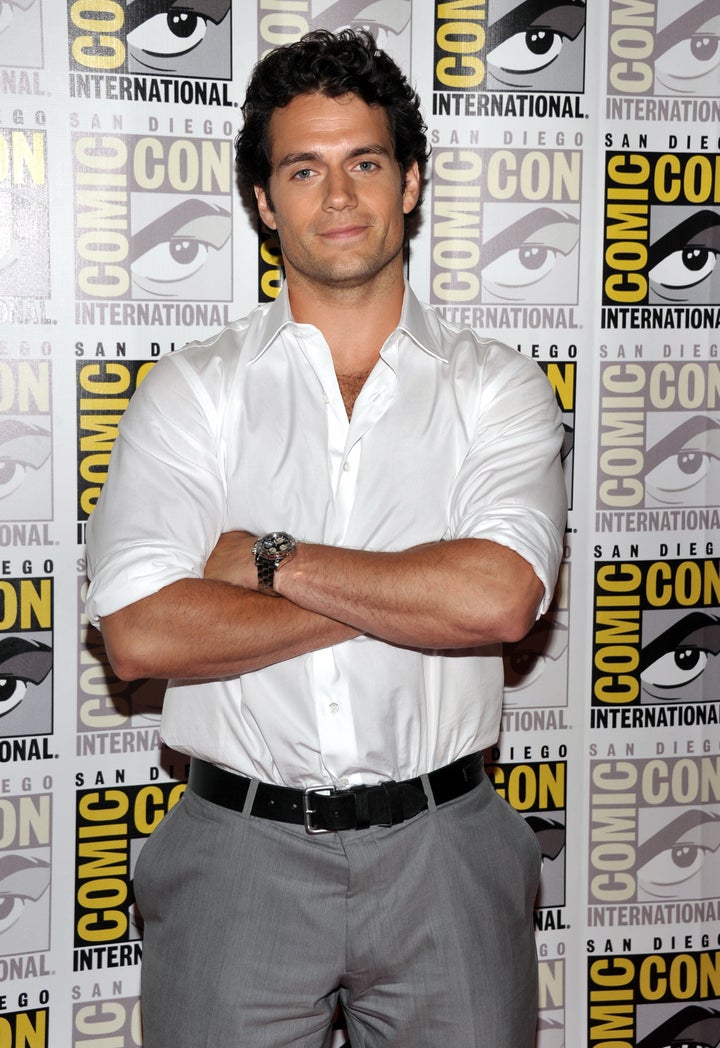 Because he's not from Krypton, Superman-like strength doesn't come quite so naturally to Henry Cavill. Luckily, though, he's got a plan to get his body to Man of Steel proportions.
Cavill spoke with Total Film Magazine about his training for the upcoming Zack Snyder-directed reboot of the classic comic series, revealing his gut-busting diet and routine.
"I'm on 5000 calories a day... You've got to eat protein first, then a little bit of carbs...you've gotta keep your hunger levels going," he told the magazine. "I'm training two and a half hours a day, pushing my body beyond its normal limits, putting on a lot of muscle mass and just making myself look like Superman."
Luckily for Cavill, he's had plenty of experience pushing his body to the limit; he was in absolutely breathtaking shape for his upcoming ancient war movie, "The Immortals," and talked about the transition and difference between that lean and mean shape to his Superman physique with Movieline in April.
"It's going to be a different kind of shape. When you see the Immortals shape you'll see what I mean," he told the site. "We obviously haven't had the final brief yet, it's going to adapt and change as far as when Mark sees my body adapting to the training he'll go, 'Okay, Henry can do this,' or 'Henry can't do this,' or 'His body will look better like that.' It'll be fine-tuned and tweaked as we go along. But I think it's going to be a different sort of shape from 'Immortals.'"