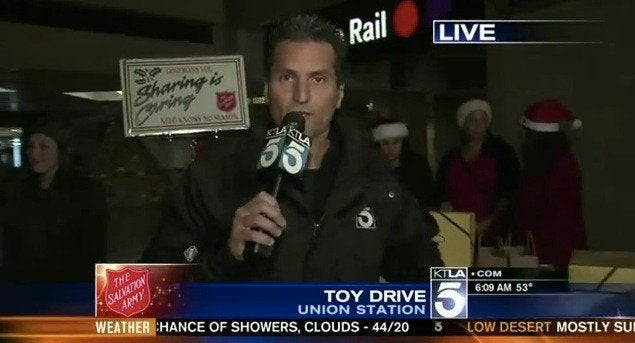 When Los Angeles station KTLA sent their weather man, Henry DiCarlo, out to do a live interview, there clearly was a miscommunication about who was going to cover the regular weather broadcast. DiCarlo reacted to his shortened weather segment by throwing a complete hissy fit on live TV and walking out of his shot in a huff -- but not before getting a passive-agressive dig in about his producers.
"You know what? It's so interesting. I'm in the communications business and it seems like there's so little communication," said the meteorologist.
He followed up with some helpful advice: "When you send a weatherman out to do the weather but you're also sending him to do a story, you might want to give him a little extra time. But that's just me!"
All was not completely lost, however. Both regular KTLA anchors managed to play the incident off with some impromptu comedy and tongue-in-cheek banter.
WATCH
:
Related
Popular in the Community