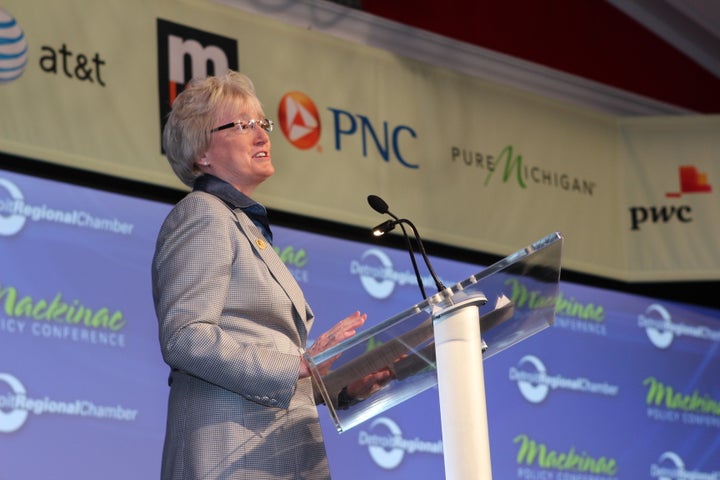 As Michigan's economic development gets the spotlight this week at the Mackinac Policy Conference, Henry Ford Health System officially announced the beginning steps of a $500 million, 300-acre mixed-use development at the border of Detroit's Midtown and New Center neighborhoods.
According to CBS Detroit, the health system's Chief Operating Officer Robert Riney said Wednesday the plan will start with building a distribution center for Ohio-based medical supply company Cardinal Health. He believes the project will then attract an additional $500 million in outside development.
"Henry Ford Health System is deeply committed to the revitalization of the midtown area and is pleased to be collaborating on what we envision as the first step in a major redevelopment effort," said HFHS CEO Nancy Schlichting, in a statement. "We're thrilled to be making progress and expect that this project will lead to further development not only in the areas of warehousing and office space but also in retail and residential space."
The distribution center is the result of an agreement between Cardinal Health, HFHS and the Detroit Medical Center. Relocating from Romulus, Cardinal Health will provide medical supplies for the two hospitals, and the move will bring 140 jobs to Detroit.
Construction is expected to begin on the 273,520 square-foot facility by the end of 2012 and be complete near the end of 2013 -- assuming the project gets the tax incentives Cardinal Health expects to receive after putting in a request to the Brownfield Redevelopment Authority.
The medical supply center may be big news for the hospitals, but the rest of the proposed development requires a longer-term view. The plan to redevelop the blocks between I-94, the Lodge Freeway, Rosa Parks Boulevard and Grand Boulevard with expanded HFHS facilities, residential space and retail may take 10 years, according to CBS Detroit.
The new project (which lacks a snappy title) follows a steady stream of development in the neighborhood, in light of its oft-touted 95-percent residential occupancy rate. This fall, builders should finish The Auburn at Cass Avenue and Canfield with apartments and retail space, and a slew of other projects, while smaller than the HFHS vision, are in the works or scheduled for construction.
HFHS has already gotten to work. After several years of planning, hospital contractors have started demolishing vacant homes in the area, according to the Detroit News.
Popular in the Community