It's no secret the "Crazy Rich Asians" cast is stacked with industry titans and veteran actors. But for its lead, Henry Golding, the upcoming movie marks his very first acting gig ever.
There's an extraordinary insanity to it all ― a newbie will star in a film with real historic weight that could leave behind a lasting legacy. "Crazy Rich Asians" is the first Hollywood contemporary title to have an all-Asian cast in more than two decades ― and the significance of Golding's role, in an industry where whiteness still rules, isn't lost on the actor.
The concept did take a bit of getting used to for Golding, who was born in Malaysia and has lived a significant portion of his life in Asia. He spent years as a BBC travel host in the East, where Asian actors and stories are front and center in media. However, with his casting in "Crazy Rich Asians," Golding was thrust into a discussion about underrepresentation in Hollywood and the battle for Asian visibility onscreen.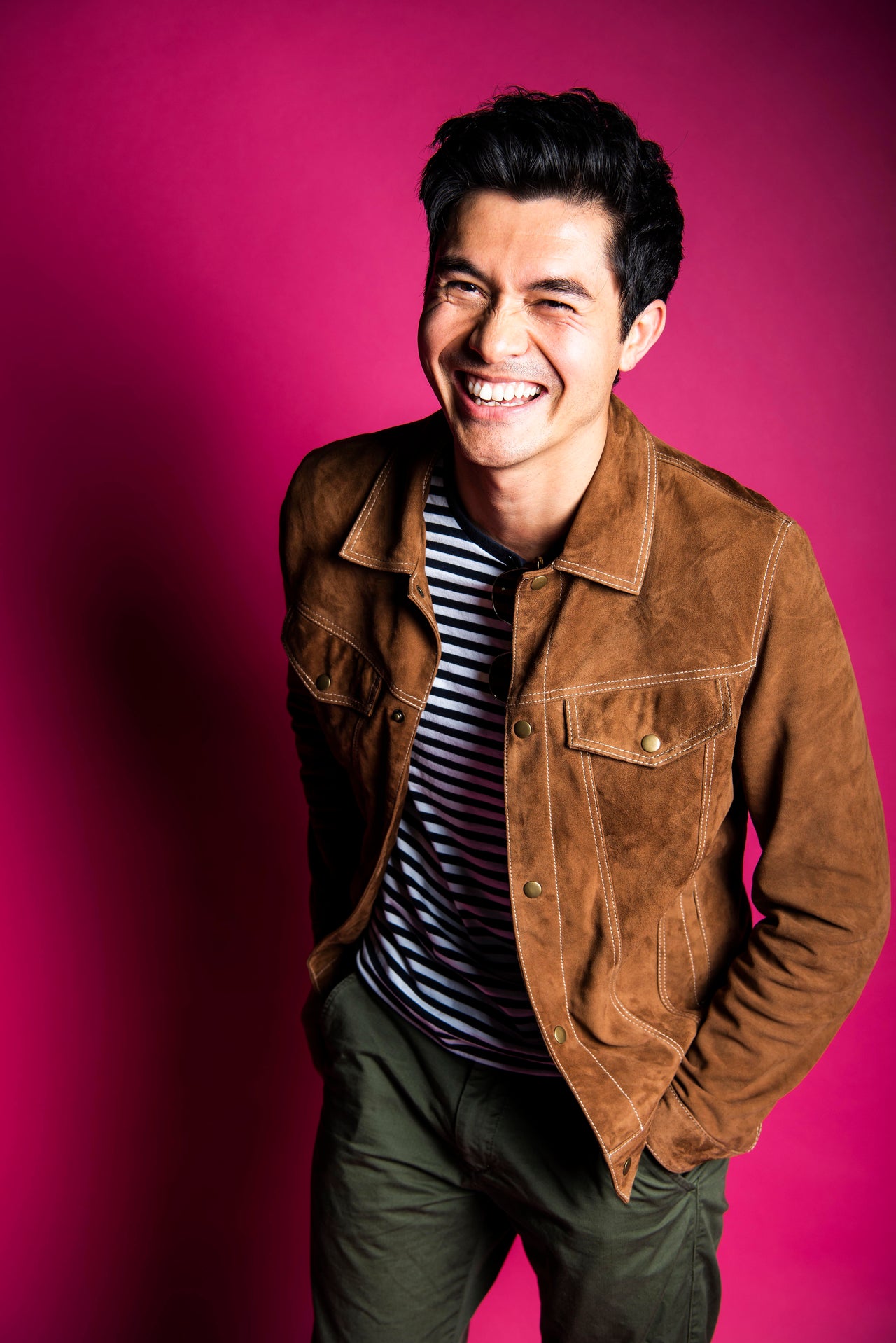 Though the industry has evolved, Asians have seen little progress over the past few decades in terms of their representation in Hollywood. Even Crazy Rich Asians author Kevin Kwan had been asked to "reimagine" his protagonist as a white woman. (Imagine! For a film called "Crazy Rich Asians!") So in some ways, Golding had to shift his own perspective to understand what he'd gotten himself into.
"I was much more aware of [the fight for Asian representation] once this dialogue started coming out, because growing up and spending half my life in Asia, I saw brown faces, yellow faces, content that was created in the Philippines, Malaysia, Taiwan," Golding said at HuffPost's New York office. He was sporting a laid-back brown jacket, striped shirt and olive green pants ― an ensemble completely fit for a dude with no idea what kind of stardom is about to hit him in the coming months.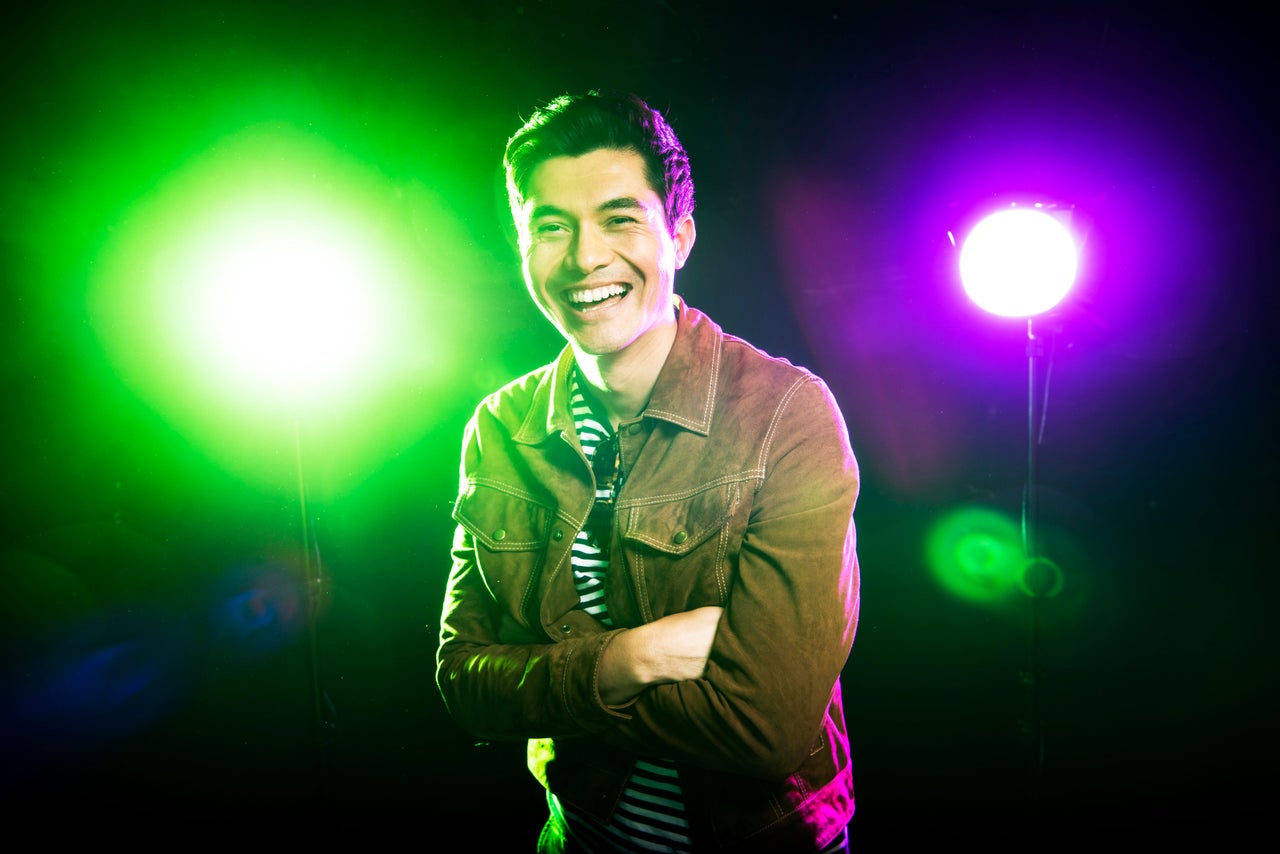 He added: "Asian cinema, that's what people watched. It wasn't until that dialogue around underrepresentation, stereotyping, really drove home [that] I took a step back and thought 'This is something that's been happening massively in Hollywood.'"
Golding's journey to becoming a face in the fight for Asian visibility in the U.S. entertainment industry started in an unexpected place. He actually spent many of his formative years in a U.K. barbershop, sudsing up customers' roots and sweeping up fallen locks as a teen. He began working Saturdays at the shop, and when he finished secondary school, he decided to take things a bit more seriously.
"I went into an apprenticeship, starting off as a shampoo boy ― just through the trenches," he explained.
He worked his way up through the ranks and swiftly began gaining clients, even landing a spot at the prestigious Richard Ward Hair and Metrospa in London. But he felt a yearning to move back to Malaysia, and in 2008, that's what he did ― this time, with a mission to get into television inspired by the fun, spirited energy he saw on MTV Asia.
For eight years, Golding made it as a presenter and travel host. His fate changed just days before director Jon M. Chu submitted his recommendation to Warner Bros. for the "Crazy Rich Asians" starring role of Nick Young.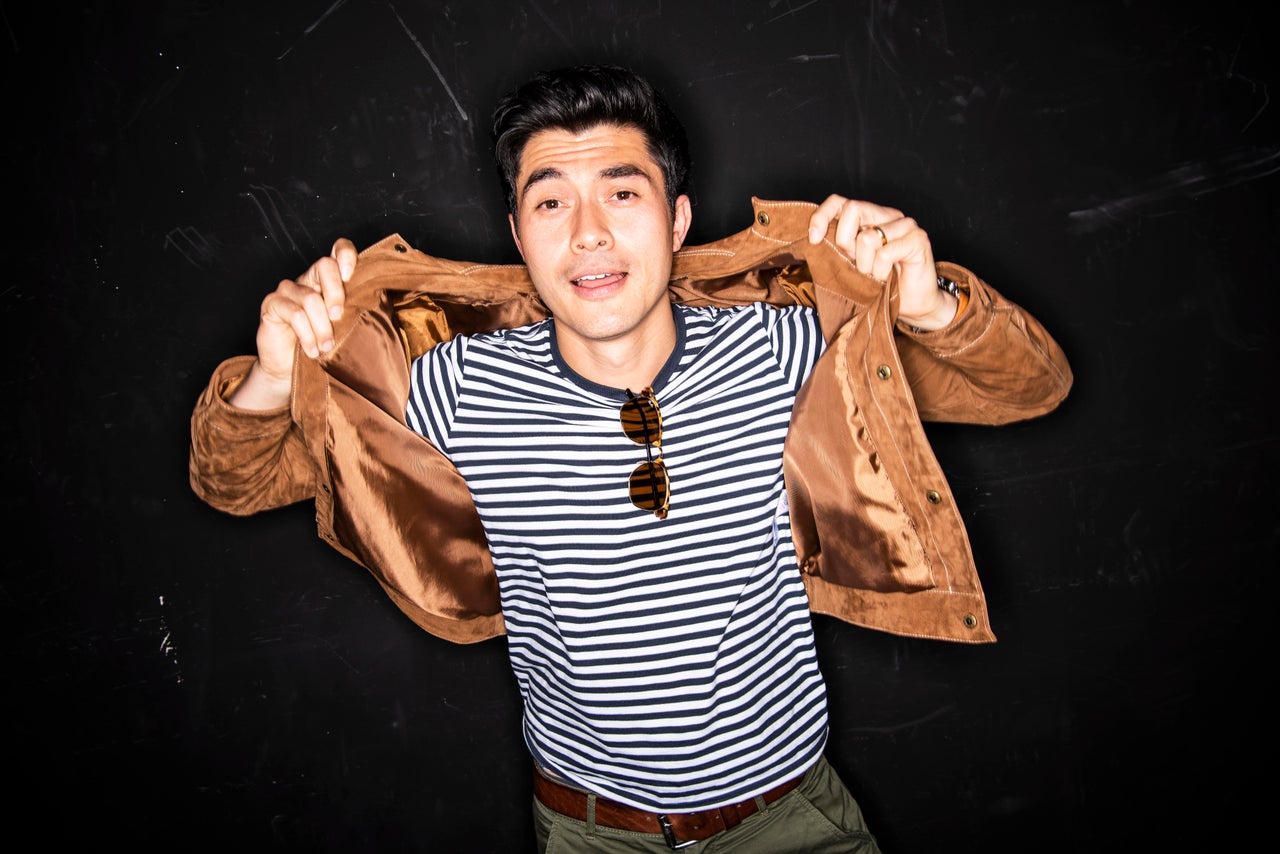 According to Golding, Chu scoured his database of Asian talent and watched countless tapes submitted in response to the director's open submission casting call. But, determined to find the perfect fit, Chu remained undecided and unsatisfied.
"Just before that closing time period, one of the accounting ladies in the company, she was actually from Malaysia. She was like, 'I met this guy four or five years ago, he was presenting this event. He was the Nick Young to me. I don't know what he's doing at the moment, but he is Nick,'" Golding said.
Chu did his research on Golding, the actor claims. And soon enough, Golding found himself in a series of auditions and tests for the role. The rest is history.
"When it comes to cultural identity, when it comes to being an Asian, there's no litmus test for how Asian you need to be to be considered Asian."
With Golding's casting in "Crazy Rich Asians," a debate in the Asian-American community over "Asianness" ensued. The actor fielded criticism from people, including actress Jamie Chung, who felt that Golding wasn't fit for the role because of his mixed ancestry. Though Golding asks, who's the ultimate Asian gatekeeper of our identity?
"When it comes to cultural identity, when it comes to being an Asian, there's no litmus test for how Asian you need to be to be considered Asian. I've lived more than half my life in Asia," Golding said.
"The fact is, I'm half-British, half-Malaysian. For an Asian who's grown up in America to be commenting on how Asian I am when they've never left America ... does that make them more or less Asian than me?" he continued. "When it comes to Eurasians, are we not allowed to embrace either one of our cultures we feel more attached to? Or decide within ourselves that I am Asian and I am proud to be Asian?"
Criticism of the movie's casting speaks to deeper issues regarding racial purity, sociologist Nancy Wang Yuen previously told HuffPost. She explained that by declaring Golding to be "not Asian enough" for his role, critics are ignoring his Asian heritage ― and that's the reverse of how people view someone like, say, Barack Obama, Yuen said.
"The world sees President Obama as black, but his mother is white," she said, calling it "contradictory to erase Golding's Asian ancestry while obliterating Obama's white ancestry."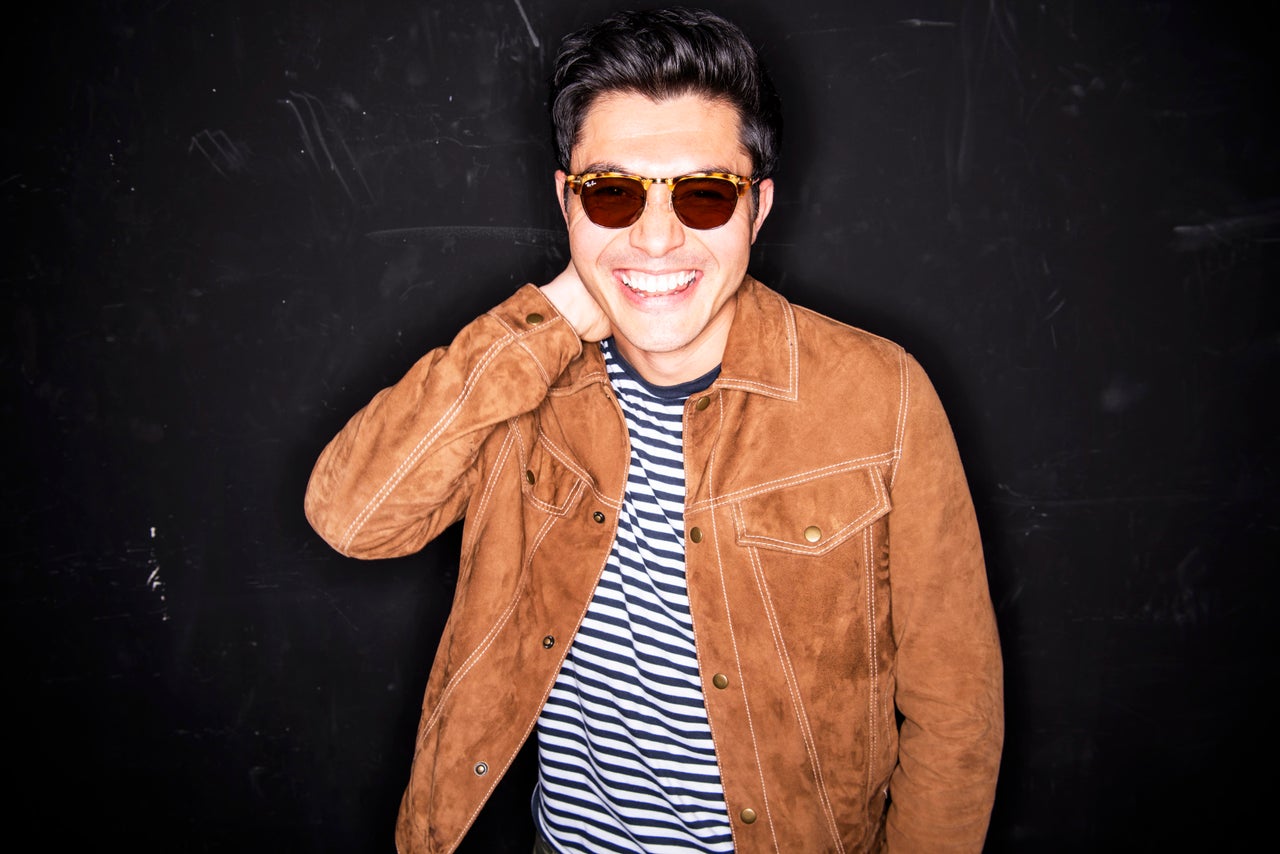 Actors of color struggle with opportunities in Hollywood, Yuen added. Numerous studies exemplify as much: From 2007 to 2016, Asians held under 6 percent of speaking roles in Hollywood films, a 2017 USC Annenberg study reveals. People of mixed heritage aren't exempt from the fight for inclusion.
"I don't think that [finding actors without a mixed heritage] should be a necessity for casting, since Asian-American actors experience enough barriers to success in Hollywood," Yuen explained. Considering Golding's lived experiences, he's apt for the part, she said.
While Golding calls for unity and support from everyone in the Asian community, he also understands why people are sensitive about proper casting. Year after year, Asian-Americans see their roles whitewashed or made into background characters. The absence of Asian faces on the big screen can have lasting effects.
"People look to cinema to spread the word and to tell these wonderful, outrageous stories or true-to-life documentaries. It's such an important format for us to put our faces on and normalize. It's so influential in terms of society."
"There's this body of research and a term known as 'symbolic annihilation,' which is the idea that if you don't see people like you in the media you consume, you must somehow be unimportant," Nicole Martins, associate professor at Indiana University Bloomington's The Media School, previously told HuffPost.
Golding is hyperaware of this. His eyes lit up when he talked about the power of film and the need for more depth and diversity in stories.
"The film is so important for people out there to open their eyes a little bit more and be aware of creating these roles and telling these stories in such important ways," he explained. "People look to cinema to spread the word and to tell these wonderful, outrageous stories or true-to-life documentaries. It's such an important format for us to put our faces on and normalize. It's so influential in terms of society."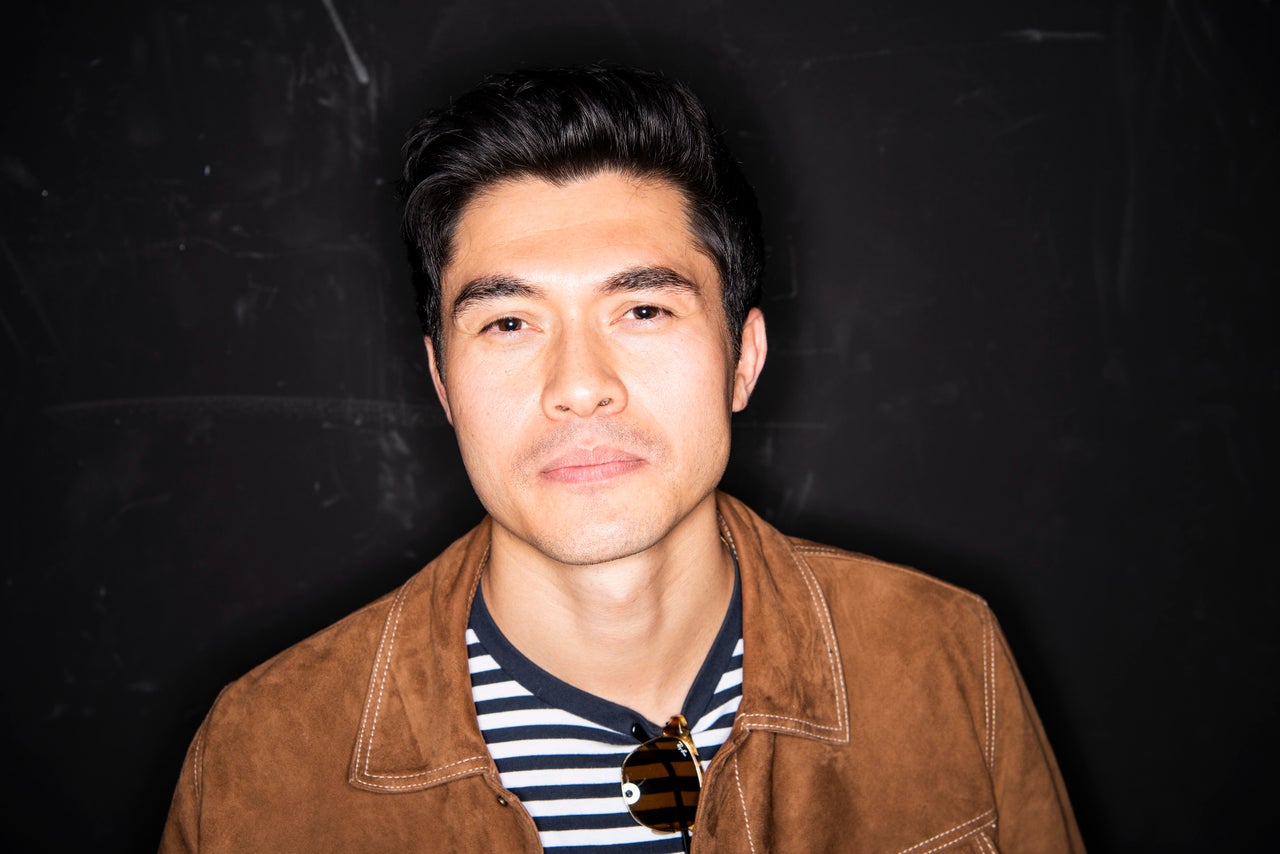 The release of "Crazy Rich Asians" does not signify a reformed Hollywood or a perfectly inclusive industry ― but it does show there's room for Asian-Americans in entertainment. And Golding says he's eager to see what other genres Asians can expand into. The actor, who's a huge Andy Serkis fan, wants to see Asians conquer the fantasy space ― because why can't they kick it among the elves of Mirkwood?
"The wonder of cinema is that we can inhabit any world we want to. ... If they want an Asian elf in 'Lord Of The Rings,' it's gonna happen! There ain't no people of color in the last movies that I've noticed," Golding said, laughing. "But trust me, that's gonna change. They can't afford not to. So I look forward to being an elf!"
Popular in the Community