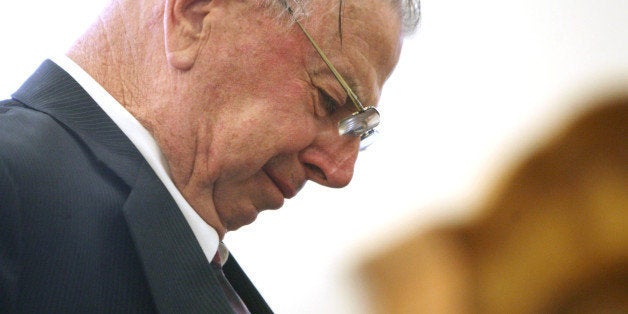 An Iowa jury on Wednesday found a 78-year-old man not guilty of sexually abusing his wife, who some had alleged couldn't consent to sex with him because she had Alzheimer's disease.
The case has received widespread attention, as it raises the question of whether people with dementia may legally control their own sexual decisions.
Rayhons' wife, Donna, 78, died in August. Before that, she had been living in a nursing home in Garner, Iowa.
Police arrested Rayhons one week after Donna's death, according to Bloomberg, and prosecutors accused him of having intercourse with his wife in her room at the nursing home on May 23, 2014, despite her weakened mental state.
Rayhons denied that he and his wife had sex on the night in question, saying that they only kissed and held hands, the Associated Press reported.
Rayhons said that he and his wife had shared moments of physical intimacy at other times, according to testimony, but he claimed that those occasions all took place before May 15, 2014, when Rayhons signed a document acknowledging that his wife no longer had the mental capacity to consent to sex. Rayhons said that his wife had initiated some of the prior amorous activity, according to a Bloomberg report.
Rayhons served 18 years as a Republican in the Iowa House of Representatives before retiring last year. He withdrew from a re-election campaign shortly before he was charged, according to the AP.
This is a developing story. Please check back for new information.
Related
Popular in the Community