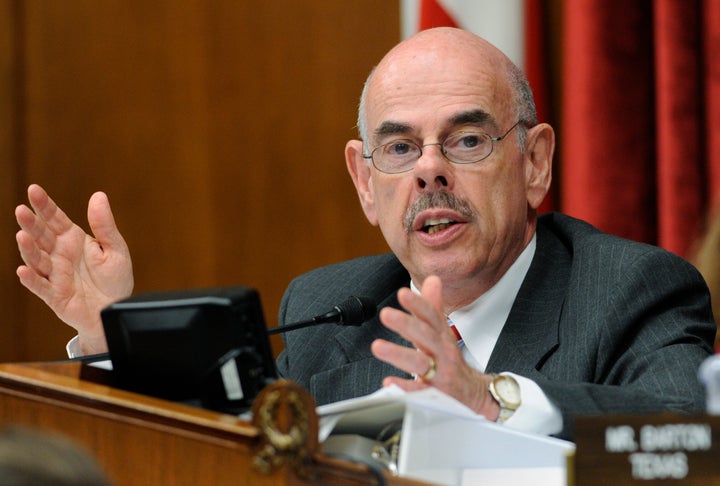 WASHINGTON -- The House Oversight and Government Reform Committee Chairman Darrell Issa (R-Calif.) has accused Rep. Henry Waxman (D-Calif.) of "crony capitalism" in the case of Solyndra and beyond, alleging the California Democrat picked company winners and losers for political advantage. But in a letter to Rep. Issa on Monday, Waxman said he had absolutely no connection to the selection of the California-based solar company that secured $535 million in low-interest federal loans in 2009 and filed for Chapter 11 bankruptcy earlier this month.
"I am writing to let you know that I had no involvement in the selection of the Solyndra loan," Waxman wrote in a letter to Issa on Monday. "In fact, the first time I met with representatives from Solyndra was in July 2011, when the compnay's CEO, Brian Harrison, informed me -- erroneously, it turned out -- that the company's prospects were bright."
"There's been this attitude that government can weigh in with loan guarantees and money and pick winners, specific company winners, and losers," Issa said. "We see that as a backdoor easy way to end up with corruption in government because the people picking winners and losers, in this case Solyndra, include Henry Waxman."
"In the case of the President's people, in the case of Henry Waxman, you clearly had people who saw a link between their campaign contributions, their ideological bent, and these companies," Issa added.
After a hearing Friday on Solyndra before the House Energy and Commerce Committee investigative panel, Rep. Joe Barton (R-Texas) told reporters that House Republicans are planning a campaign to keep the politically-connected solar company in the news all season, scheduling interviews and hearings with Solyndra employees and government officials.
"As a former chairman of the Oversight Committee, I know that the public pays attention to statements the chair makes," Waxman wrote in his letter. "That gives whoever occupies the chair of the Oversight Committee a special responsibility to be accurate."
Meanwhile, Issa's office on Monday denied the claim that his accusations are inaccurate.
"As the then-Chairman of the House Energy and Commerce Committee, there's probably no one in Congress more responsible for the flawed provisions in the stimulus that led to Solyndra's special treatment than Congressman Waxman," said Issa's spokesperson Becca Glover Watkins in a statement to The Huffington Post. "This is a clear case of a former chairman unwilling to accept appropriate responsibility for failing to properly vet the stimulus proposal before it was rushed into law."
Watch Issa, in his Sept. 20 interview with C-SPAN, accuse Waxman of "crony capitalism":
This story has been updated with comment from Rep. Issa's office.
Calling all HuffPost superfans!
Sign up for membership to become a founding member and help shape HuffPost's next chapter