It's a moment that will always live in pop culture infamy. When Henry Winkler's "Happy Days" character, the "Fonz," donned a pair of water skis and jumped over a shark in a display of bravado, a new idiom was born. Though the phrase "jumping the shark" is now used to define the moment when something successful begins to go downhill, "Happy Days" remained a popular show for years after the stunt -- and people still talk about the episode today, nearly four decades later.
But, as Winkler recently revealed to "Oprah: Where Are They Now?", there's something about that shark-jumping scene that many may not know. The whole idea behind it was sparked not in the writers' room, but in a conversation between father and son.
Back then, Winkler says, he wasn't just an actor; he was also an avid water-skier. "I water-skied, and I was a water-ski instructor," he tells Oprah in the above video. "It was one of the few sports I could do."
Knowing this, Winkler's father suggested that his son's water-skiing somehow be incorporated into an episode of the show.
"My father -- a very, very, very short German person -- he said, 'Tell them you water-ski,'" Winkler says, mimicking his father's German accent. "I said, 'Dad, I probably won't do that...' He said, 'No, no, no, this is important they know this! You tell them you water-ski!'"
Winkler relented and, soon, he found himself involved in a storyline in which he would get to display his water-skiing skills in front of the camera.
"Lo and behold -- honest -- they wrote this thing about [the character] Richie going to Hollywood and I went with him, and they had me water-ski," he says.
"I did all the waterskiing -- except for the jump," he admits. "They wouldn't allow me to... Well, I also couldn't do the jump! I don't know how to do that."
Winkler's full interview airs on "Oprah: Where Are They Now?" on Saturday, May 9, at 10 p.m. ET on OWN.
Related
Before You Go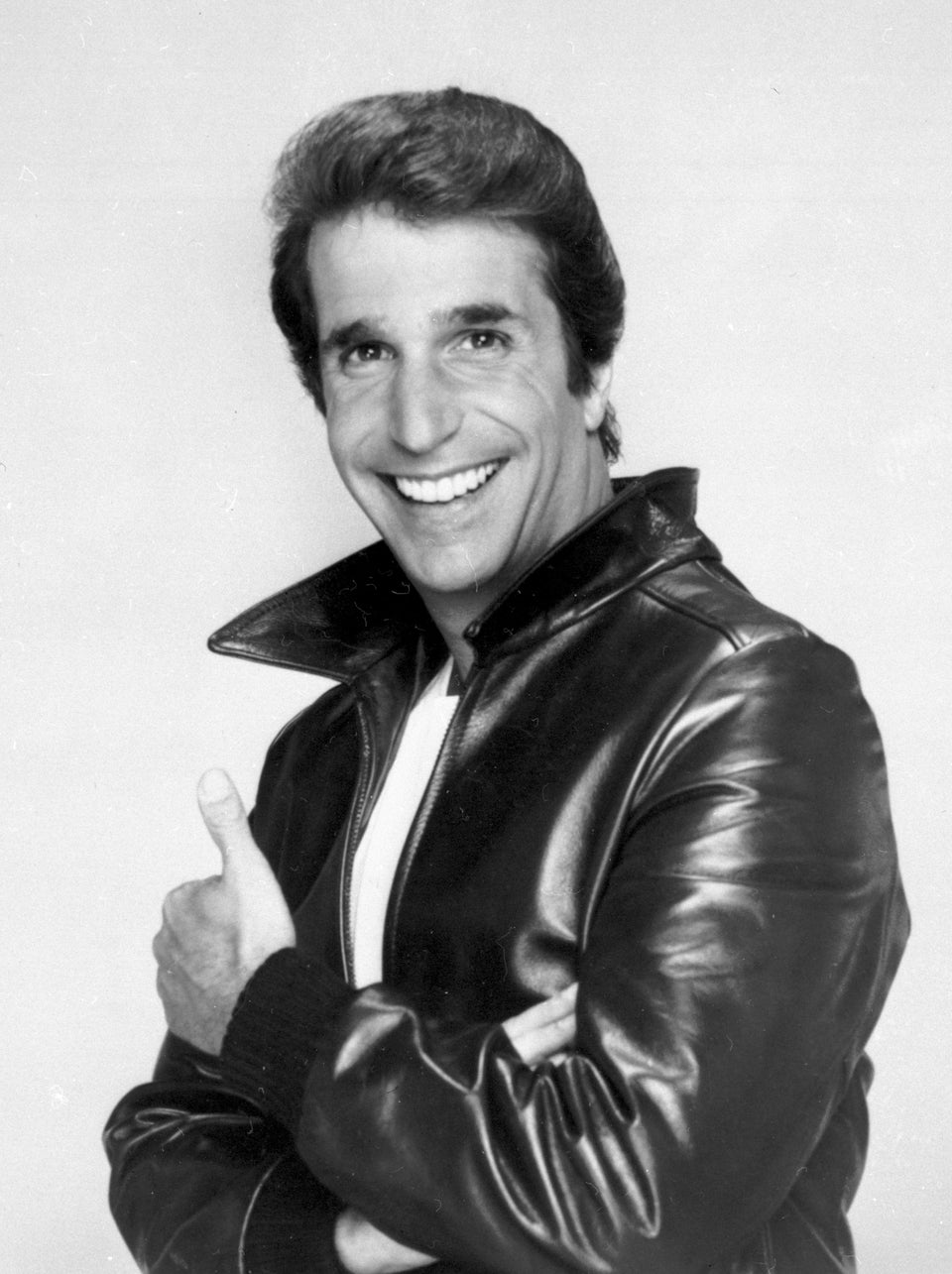 Henry Winkler Then & Now
Popular in the Community