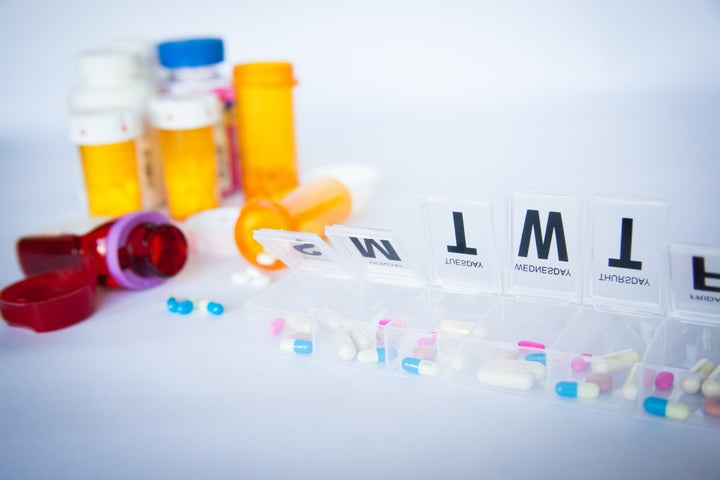 Living with a chronic illness means you get used to having good days and bad days. But for Pennsylvanians like me who have lived with hepatitis C, the last few weeks have tested our capacity for emotional whiplash.
More than 20 years ago, I was informed that I had hepatitis C. I was also told there was no cure; eventually my liver, pancreas and heart would fail. But three years ago, my life changed when I learned about a new medication that could cure my terminal illness. Imagine how I felt when I was then informed that this medication would cost me $1,000 per pill, a total cost of $84,000 that my insurance wouldn't cover. Together with my colleagues, my physician and other advocates, I fought successfully to obtain a waiver to cover the cost of my treatment. Today, I am hepatitis C free.
The last several weeks have been a similar emotional rollercoaster. Last month, Gov. Wolf announced that Pennsylvania will expand access to treatment for people like me who have hepatitis C and are covered by Medicaid. For the 142,000 people in our state living with hepatitis C, this is a literal life-saver. Without Medicaid coverage, treatment for hepatitis C is outrageously expensive, as I learned firsthand.
My heart soared when I heard the news. But I felt that familiar feeling of heart-sinking disappointment when, a few weeks ago, the White House proposed a budget that would slash Medicaid by $600 billion – despite President Trump's campaign trail promise not to touch the program that one in five Americans depend on for their health coverage.
Last week, the Congressional Budget Office released an updated analysis on the AHCA estimating that 23 million people would lose their coverage under the law, mostly due to these cuts to Medicaid. And despite GOP lawmakers' talking points, many people with pre-existing conditions will see their costs for health insurance skyrocket, putting coverage out of reach for many.
Republicans' proposed cuts won't just affect those living with chronic conditions and below the poverty line. This plan would shift up to $18 billion in Medicaid costs to our state budget. That could put funding for schools, roads, public safety and more at risk. This plan is bad news for Pennsylvanians and for all Americans.
For people with chronic illnesses, health care coverage can be the difference between life and death. Until recently, people like me had to wait until our livers were failing before we were eligible to receive treatment. By then, it was often too late. Governor Wolf did the right thing for Pennsylvanians. Now it's time for our elected officials in Washington to do the same. The Senate must reject the disastrous AHCA and start fresh on a plan that works for everyday Americans and doesn't put the lives of people with pre-existing conditions at risk. The lives of millions of people literally depend on it.
Carl Grant is a certified information technician who lives in Philadelphia.