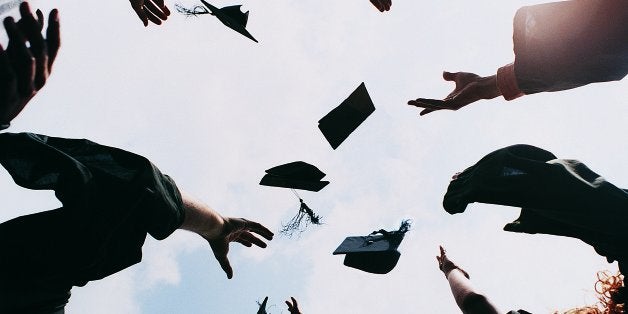 "I will live for love and the rest will take care of itself"
-Marina Keegan at her Yale graduation, May 2013
There's an inspirational short essay written by Marina Keegan on the occasion of her graduation with honors from Yale University on May 20, 2013. Marina, a gifted writer, also authored a play that is about to be produced. Because of her talent and love for writing, she was also offered a neat job at the New Yorker.
Her first book, The Opposite of Loneliness, will issue this month. It's also her last book; Marina died on May 25, 2013 in a car accident when her boyfriend fell asleep at the wheel after five days of graduation ceremonies, speeches, prize presentations, senior class antics and the awarding of honorary degrees, among many other activities. Both had their seatbelts on, but unfortunately, Marina was reclined and fast asleep in the passenger's seat. Her boyfriend was uninjured physically, but understandably, devastated emotionally beyond comprehension.
As Nicholas Kristof pointedly notes in his April 5, 2014 New York Times Op-Ed concerning the book, "One-quarter of Yale graduates entering the job market were going into finance or consulting, and Keegan saw this as a surrender of youthful talents and dreams to the altar of practicality."
In The Opposite of Loneliness, Marina laments, "Standing outside a freshman dorm, I couldn't find a single student aspiring to be a banker, but at commencement this May, there's a 50% chance I'll be sitting next to one. This strikes me as incredibly sad."
If you read her book, you will find that her underlying message is not critical of a true and committed aspiration to be a banker. It's about the meaning of life and following your dream.
As I have commented in previous discussions, the accepted definition of "success" in our society has for more than 300 years been based on two factors: money and position. We are encouraged by many well-meaning sources -- friends, family, the media -- to seek jobs that provide lots of money, and to seek rapid promotion to higher and higher positions embraced with greater levels of power.
But what about your dreams? Is this definition of success consistent with what you want to do with your life? If not, do you, as many do, fall into the trap of thinking, I'll make lots of money first and then someday I'll pursue my dream?
As Arianna Huffington reminds us in her new book, Thrive, our definition of success is unstable because money and position are only two legs of the metaphoric "Stool of Success." There is another leg that provides great stability and deep fulfillment. It's called "service." What is it inside of you that you are good at doing and love to do, and how can you connect it with a need in this challenged world to make it a better place in which to live?
Marina's final advice and challenge to her classmates was, "Let's make a difference."
To me, that's a comment from an inspired leader and shows us a spark of her personal dream. As such, let's take it as a note of hope for our future.
Enjoy your journey, make a difference!
Related
Popular in the Community