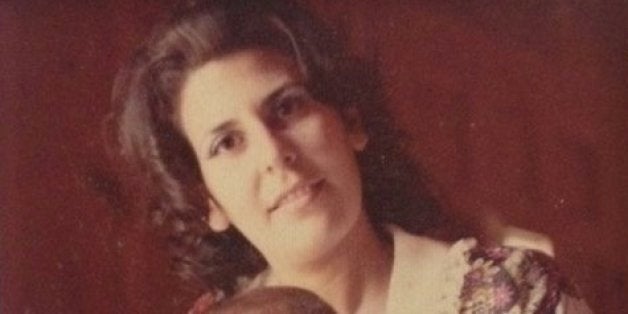 All the buzz around Still Alice has me thinking a lot about my mom and her dementia. She was diagnosed at 65, but there were signs long before her official diagnosis. How long before? I don't know. Maybe just a few years, maybe more. I try to remain positive and appreciate that no matter what the D-word throws our way, she is still mom in many ways.
During the holidays, I made extra effort to spend more time with mom and include her more in our family events. Our children are so sweet with "Noni" and are so patient with her repeated questions. As we were clearing the table after dinner one night, I asked my mom if we should call Dad.
"My dad... you know, Ed." I replied with a smile.
"Do I know him?" mom asked.
"Uh, yes.. .you once knew him very well." I added, thinking she was kidding. It was normal for mom and I to tease about my dad.
"Who is Ed?" mom asked again. Wow, that's when it hit me. She really didn't remember him. It was the first time that she didn't remember someone close in our lives. I looked at her to check her face for some kind of clue. Nothing. Her face had a blank stare. I decided to call dad anyway to see if talking to him would bring back a memory. She got on the phone, walked away from the kitchen and talked for about 30 minutes. When mom brought the phone back to me, she seemed like herself again. I thought to myself, "Oh good her heart remembers"
"Here, he wants to talk to you," mom tossed the phone to me.
I got on the phone with my dad and he sounded a little upset. He shared with me how mom talked and talked, but never really talked to him. Dad said she sounded really confused. Then he said in a very quiet tone, "I don't think she remembers me."
Dementia doesn't just affect the person who has it, it has a domino affect on the entire family -- the family members who live with it everyday and those who may just share in the journey from a distance. No matter the distance, dementia affects everyone. I was really moved by the statement made by Seth Rogen, "unless you know someone with dementia, you really don't know how horrible this disease really is." He's absolutely right. The more I talk about my mom's dementia with my brother, our families and now friends who have similar situations, I realize that this is a messed up disease. It not only messes with the heads of those who have it but also with those who are trying their best to be the caregivers. I question myself all the time:

Am I really helping mom?
What would I want if I was her?
But, through all of the headaches and heartache I have found that this disease has moments of real beauty. Times of being able to really see my mom for the person she was and still is. I find myself having more meaningful conversations with her, even if they are about her childhood. Yes, there are times I miss her so much even while she is sitting right across from me, but I am slowly learning to appreciate the time I have to just be with her. She is still mom and I am still her daughter. And for now, that's all we really need.