Gotta love a world première! Well, we have a great one here for you — literally produced around the world. This music video for Herb Alpert's "I'm Yours" (cover of the Jason Mraz song) is very likely to improve your day (or night), and it arrives with Mr. Alpert's new album, Music Volume 1. The album makes its début this week at #1 on Billboard's Contemporary Jazz Album Chart, adding a new story to the storied career of the nine-time GRAMMY winner and Rock & Roll Hall of Famer. And the romantic video couldn't be more timely. Quoth the legendary Herb:
"Since there is so much negative political energy in the air, I wanted to make a video about love that still does exist all around the world." -Herb Alpert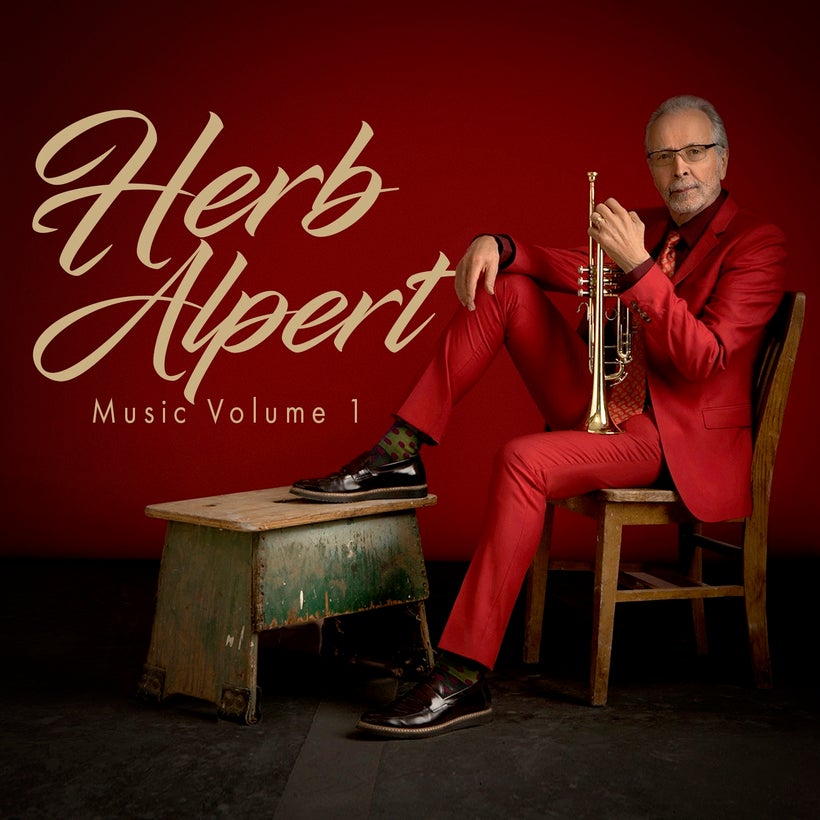 That exclusive quote is from the man himself, and now behold — "I'm Yours":
Impressive, eh? You can't be blamed for playing it over and over — but here's more to read, if you like...
The director of this beautiful, emotional travelogue is Clark Jackson, a.k.a. Constellation Jones — and after his fine work with Lady Gaga and John Legend, he seems to have outdone himself with Herb Alpert's "I'm Yours." He has this to say:
"When I heard that Herb wanted to do a video, I just had to do it!
"Growing up, my dad only had maybe five 8-track tapes that he would play over and over again in his wood-paneled, aqua-blue station wagon on family vacation trips. One of them, and perhaps my favorite, was "The Lonely Bull" by Herb and the Tijuana Brass. You know the song, you just may not know that you know it. I remember sitting in the weird backward-facing third-row seat of that station wagon as the wide vistas of the American west receded into the distance, over the "Ole's" of that track. Then as I moved into hip-hop, Herb's "Rise" and other tracks were so often sampled that it felt like Herb was just always a part of my music collection. 
"I had to do the video so I could thank him for all the decades of amazing music!" Clark/Constellation enthuses. Continuing: 
"Since this track was about love, which is the most epic thing in this world as far as I can tell, I wanted to do something that felt as epic. So the idea of traveling around the globe and finding amazing people in love and in love with music kind of just evolved from there. I wasn't daunted by the fact that we only had three weeks to find and lens people from around the globe. As I saw it, If Phileas Fogg could do it in 80 days in the 1800s, then 21 days shouldn't be a problem for us with the help of the internet, Uber, and Google.
"We ended up shooting for 23 days, only sleeping in beds for half of the nights on the road. Plane, train, and tuk tuk seats more often than not had to do the trick on the other nights. Finally, after returning, we got to spend an afternoon with Herb and shoot his part, just getting to spend the afternoon listening to him perform. And getting to meet his two loves — his wife Lani, and his trumpet — was really a special, special time.   
"I'm really proud of this one, and grateful to the hundreds of people across the internet and the world that helped us make it happen."
Check out Herb Alpert on tour for the rest of the year.
Listen to Music Volume 1:
Calling all HuffPost superfans!
Sign up for membership to become a founding member and help shape HuffPost's next chapter
This post was published on the now-closed HuffPost Contributor platform. Contributors control their own work and posted freely to our site. If you need to flag this entry as abusive,
send us an email
.