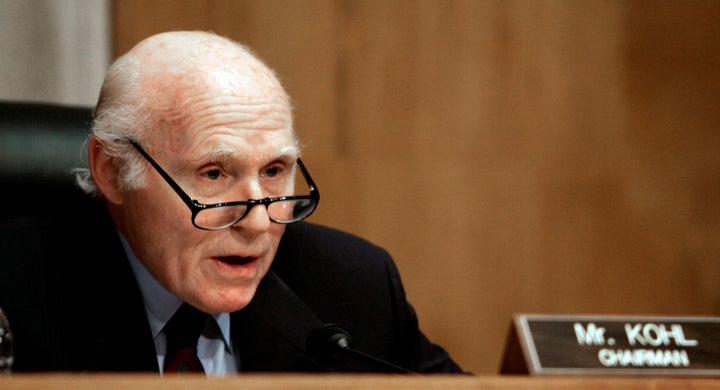 Sen. Herb Kohl (D-Wis.) announced on Friday that he will not seek reelection in the next election cycle.
Earlier this year, speculation began to swirl around the possibility that the Wisconsin Democrat could opt against seeking another term. The senator remained tight-lipped when asked about the matter back in March. His spokeswoman said at the time that he would make a decision on whether or not to run later this year.
Kohl is currently serving his fourth term in the upper congressional chamber.
Kohl is the fifth Democratic senator to announce his retirement ahead of the 2012 election.

Republicans will see Kohl's retirement as a clear pickup opportunity. A self-funding millionaire, Kohl also is owner of the Milwaukee Bucks NBA franchise and widely popular in Wisconsin. Any candidate Democrats run is likely to need more financial support from the national party.
Chris Cillizza at the Washington Post reports:
Democratic strategists insisted that they will field a top-tier candidate in the open seat, noting that the fight between Gov. Scott Walker (R) and national unions over collective bargaining in the state earlier this year has energized the party. Rep. Ron Kind and well as former Sen. Russ Feingold are sure to be leading candidates.
Republicans scored a major victory in the 2010 midterm election season with Sen. Ron Johnson (R-Wis.) defeating Feingold in the Badger State.
Popular in the Community