 * Results of key trials suggests 1 year of Herceptin is best
* Results limit downside risk for Roche's Herceptin revenues
* Data on antibody drug boost firm's breast cancer franchise
* Researcher hails TDM-1 survival results as "remarkable" (Recasts with addition of data on TDM-1 breast cancer drug)
LONDON, Oct 1 (Reuters) - Roche, the world's biggest maker of cancer drugs, got a boost on Monday as results of trials that will protect sales of its breast cancer drug Herceptin coincided with data showing a new drug in the franchise helped patients live longer.
Two trials on Roche's blockbuster Herceptin wiped out a risk that they could have indicated a shorter period of treatment than the current recommendation of one year - a finding that could have cost up to $1.5 billion in sales.
A third trial comparing Roche's experimental drug TDM-1 with a standard cocktail of drugs in patients with an aggressive form of advanced breast cancer showed the new drug helped patients live more than five months longer.
TDM-1, or trastuzumab emtansine, is an "armed antibody" drug being developed by Roche and Immunogen< IMGN.O> as a successor to Herceptin, which could be exposed to so-called "biosimilar" generic competition in Europe from around 2015.
Roche released results of a study investigating whether there is a benefit in using Herceptin for two years rather than one, while a separate French study looked whether patients got the same benefit from just six months of Herceptin treatment.
The Roche study found no difference in the rate at which patients' cancer recurred or in how long patients lived. The French study's results were inconclusive, in other words they did not show that a shorter treatment was as good.
Data from both trials were presented at the European Society of Medical Oncology (ESMO) conference in Vienna on Monday.
Analysts at brokerage Chevreux in London said the overall picture from the two studies was "reassuring for the Herceptin franchise."
Shares in Roche were trading up 1.7 percent at 178.7 francs by 1311 GMT. Immunogen shares were up less than 1 percent at $14.66 in early Nasdaq trading.
Analysts had said the Swiss firm could lose up to $1.5 billion in sales from the blockbuster drug in the medium term if six months treatment had been shown to be just as beneficial.
Herceptin, known generically as trastuzumab, was first approved in 1998 and had 2011 sales of 5.25 billion Swiss francs ($5.5 billion). It is used as a treatment for around a quarter of breast cancer patients who have tumours that generate a protein called HER2, which tends to make their disease more aggressive.
"The key message for 2012 is that one year of treatment with trastuzumab remains the standard of care for HER2-positive early breast cancer patients," said Richard Gelber, a professor at Harvard Medical School and Dana-Farber Cancer Institute in Boston in the United States, who led the Roche trial.

Presenting the French study, Xavier Pivot of the University de Franche Comte in France said the results were "inconclusive" but showed a "trend in favour of 12 months treatment".
The negative was the finding that there is no benefit to extending treatment beyond a year, limiting the group's ability to squeeze more profits from the lucrative drug before it goes off patent from 2014.
Pivot said his team was carrying out deeper analysis of the data and would present more results in December, but added:
"The results probably won't give a black and white answer and the researchers will probably need to look at subsets of patients to see who benefits from six months of treatment and who should get a full year."
Roche noted in a statement that Pivot's study also showed that women treated for six months had a 28 percent greater risk of their cancer coming back than those treated for a year.
This finding underlined the benefit of one-year Herceptin as standard of care, it said.
Data from a final stage study of TDM-1, also presented at the ESMO conference and published in the New England Journal of Medicine, showed patients on the new drug survived on average 5.8 months longer than those on treated with GlaxoSmithKline's Tyverb and Roche's chemotherapy drug Xeloda.
TDM-1 combines Herceptin with a derivative of a powerful type of chemotherapy and is designed to reduce the unpleasant side effects of cancer treatments.
Paul Ellis, a professor of cancer medicine at King's College London and one of the study's lead researchers, said the results would "positively alter the outlook and outcomes for patients with HER2-positive breast cancer".
"For T-DM1 to offer such a significant survival benefit, while also improving the quality of patients' lives by reducing the side effects of chemotherapy, is a remarkable achievement," he said in a statement.
The results are a significant boost for the medicine which Roche said it hopes to get to market for patients as soon as possible.
Consensus forecasts from Thomson Reuters Pharma show analysts see T-DM1 generating sales of $918 million by 2016. (Editing by James Jukwey and David Holmes)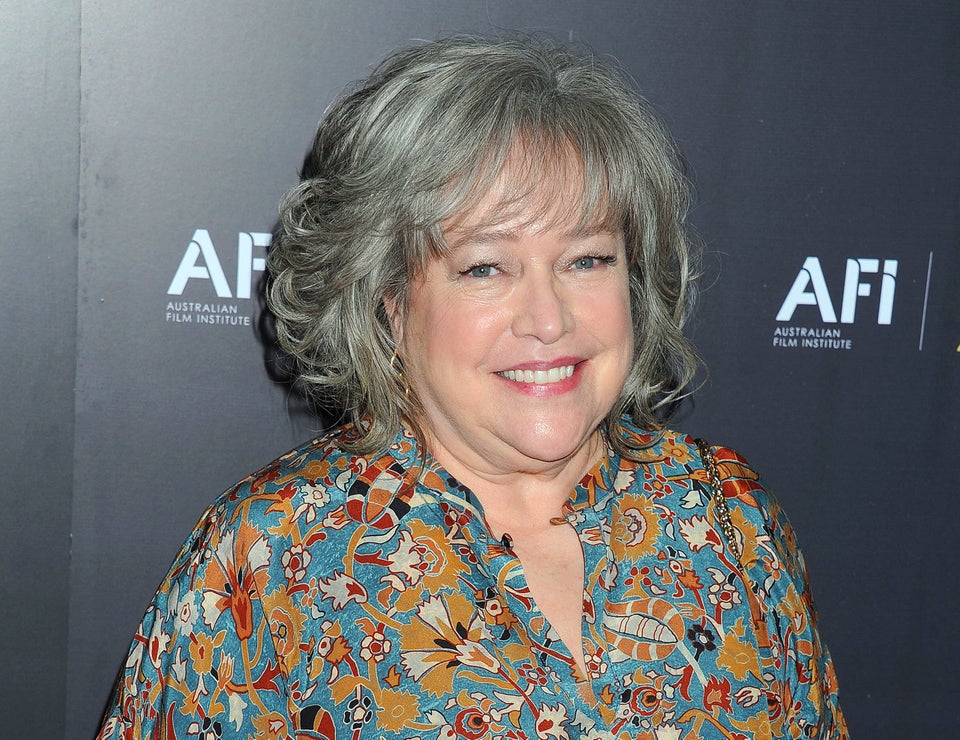 Celebrities Who Have Faced Breast Cancer