 HOUSTON, July 24 (Reuters) - A shallow-water Gulf of Mexico drilling rig has partially collapsed off the coast of Louisiana after catching fire because of a ruptured natural gas well, U.S. regulators said on Wednesday.
The U.S. Bureau of Safety and Environmental Enforcement said beams supporting the derrick and rig floor on the Hercules Offshore jackup rig had crumpled over the rig structure.
A third firefighting vessel was en route to the scene, though no sheen was seen on the water's surface during overflights conducted on Wednesday morning, the regulator said.
The fire ignited shortly before 11 p.m. CDT on Tuesday (0400 GMT). The Walter Oil & Gas-owned well had ruptured hours earlier as Hercules worked to prepare it for production. The well released natural gas, but no oil, according to BSEE.
No one was on board when the rig caught fire, BSEE said. Hercules said 44 people were evacuated after the rupture and no injuries were reported. The rig is in 154 feet (47 m) of water about 55 miles (88.5 km) south of the coast of Louisiana.
Hercules said earlier on Wednesday that the company was working to plug the well.
It might drill a relief well, which would intersect the ruptured well and provide another avenue for cement to plug it, Hercules said.
BSEE said it directed privately held Walter Oil & Gas to prepare to move a second jackup rig to the scene, possibly to drill the relief well.
Hercules shares have slipped since the accident, erasing about $83 million from the company's market capitalization.
BSEE has tightened safety regulations for offshore oil and gas operations since the BP Plc 2010 deepwater blowout and oil spill that spewed more than 4 million barrels of crude into the Gulf. It took BP nearly three months to cap that ruptured well, which was ultimately killed and plugged by way of a relief well.
A jackup rig has legs that can be extended to move the hull above the surface of the water. Unlike floating rigs in deeper waters, the legs on jackups reach the sea floor.
Analysts at CapitalOne Southcoast, an investment bank in New Orleans, noted that the jackup market remains very tight, so "if the rig suffers major damage, this should have a positive impact on day rates." They also noted that Hercules has rigs in storage that could be used to replace the damaged one.
Analysts at Cowen and Company, another investment bank, said the fire-damaged rig contributes about 4 percent to the company's earnings, and could be a total loss. Hercules has 18 of 35 jackups currently active in the Gulf, the analysts said.

Related
Before You Go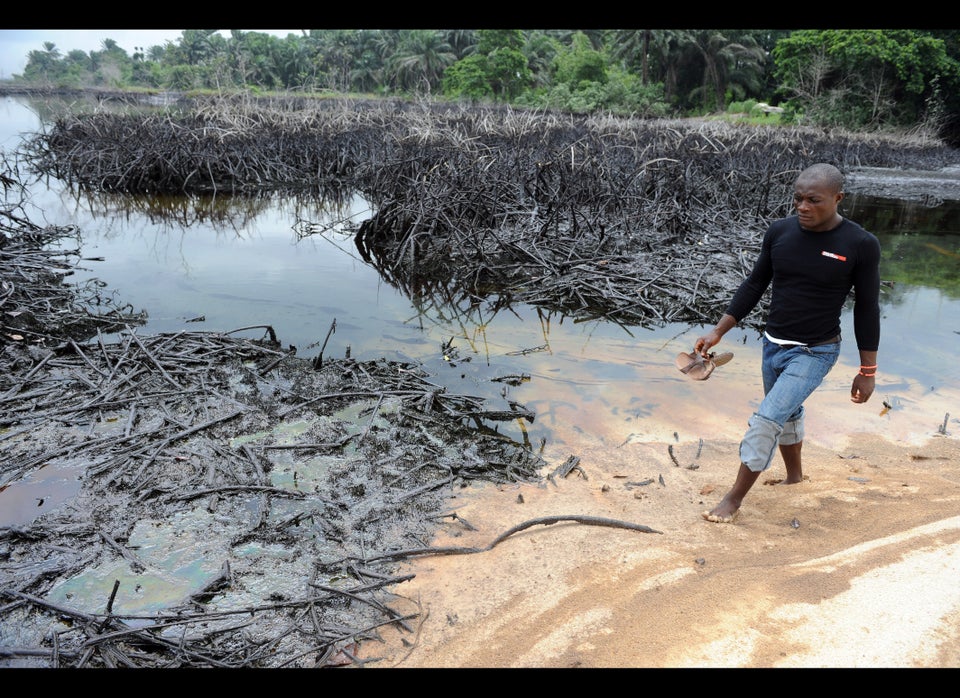 Oil Spills Since The Gulf Disaster
Popular in the Community