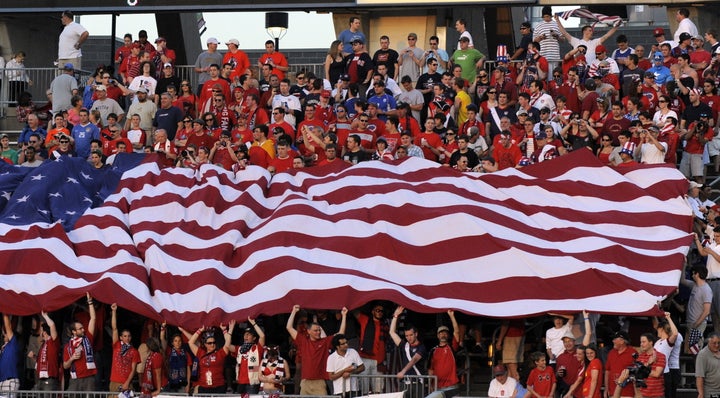 Herculez Gomez waited quietly for his opportunity in international soccer. He watched for years as a cavalcade of players were called to audition as strikers for the United States. They were younger, faster and surrounded by more hype, but still Gomez sat by patiently.
A Mexican-American born in Los Angeles and raised in Las Vegas, Gomez has played for 11 different clubs since his professional debut in 2001. He has toiled everywhere from the Mexican second-division, to the United Soccer Leagues and the now-defunct Major Indoor Soccer League.
It's not surprising that a 28-year-old journeyman was completely off the national team radar until just a few months ago.
Players like Connor Casey, Eddie Johnson, Kenny Cooper and Jeff Cunningham each had their chance while Gomez wasn't even a part of the conversation after two token caps at the 2007 Copa America.
Then, nearly three years after his last appearance for the men's national team, Gomez entered as a halftime substitute against the Czech Republic last Tuesday. Just 23 minutes later he notched his first international goal to level the game at 2-2. One day later he was named to the team's roster for the 2010 FIFA World Cup.
Quite a week considering Gomez probably couldn't get anyone associated with US Soccer to call him back for three years.
So how did this happen? How did a guy go from completely off the map to seriously in the mix for playing time?
When Charlie Davies -- one of the US's emerging stars -- was in a horrific car accident on October 13, 2009, it meant that a spot on the roster was open to a striker. Despite a remarkable recovery, Davies will not be on the US roster at the World Cup because of lingering health concerns. That opened the door for several players, including Gomez.
He certainly took advantage.
After being the property of three different MLS clubs over six years from 2003 to 2009, he signed a deal with Mexican Primera Division club Puebla in January of 2010 after the Kansas City Wizards made little effort to re-sign him. Coming out of nowhere, Gomez found the net 10 times in 14 games for Los Camoteros (yes that translates to "The Sweet Potato Makers") to tie for the league lead. It marked the first time in history that an American player led a foreign league in goals. After the season he signed a deal with Mexican powerhouse Pachuca.
Gomez had his chance, and he took advantage. The fact that he was scoring so prolifically meant that national team coach Bob Bradley had to at least invite him to the 30-man training camp roster.
From all accounts Gomez had a great camp and then took full advantage of his opportunity by sending a header past Czech goalie Petr Cech in the 66th minute of Tuesday's friendly matchup. Most experts have said that with his nose for the goal, Gomez could be a valuable substitute when the US opens World Cup play June 12 in South Africa.
So in less than a year Gomez went from being unwanted in the MLS, to a shoe-in for playing time at the biggest sporting event on the planet.
Perseverance, dedication and the desire to never give up on a dream until finally achieving it has made Herculez Gomez a true American success story.
Calling all HuffPost superfans!
Sign up for membership to become a founding member and help shape HuffPost's next chapter