A family of tourists pose in front of a monument, gazing into the camera as one unit. A block of white-washed apartments rise up behind a smattering of palm trees. A child lounges on a grassy knoll, paying no attention to the lens pointed at him. These scenes are familiar enough, and seem to cross cultural barriers. They belong to no country or nation in particular, and have probably been enacted in almost every region across the world.
Then you see a bell bottom-clad youth making a peace sign with one hand, holding a rifle in the other. A painted woman brandishing a firearm appears on the cover of an unrecognizable publication. A group of what appears to be protesters flock together with a guitar and a megaphone in hand, fire blazing behind them. Though the images are common to some, they are foreign to others, and only begin to bring a theme into focus. They possess hints of violence, somewhat removed from the more tranquil photographs seen before.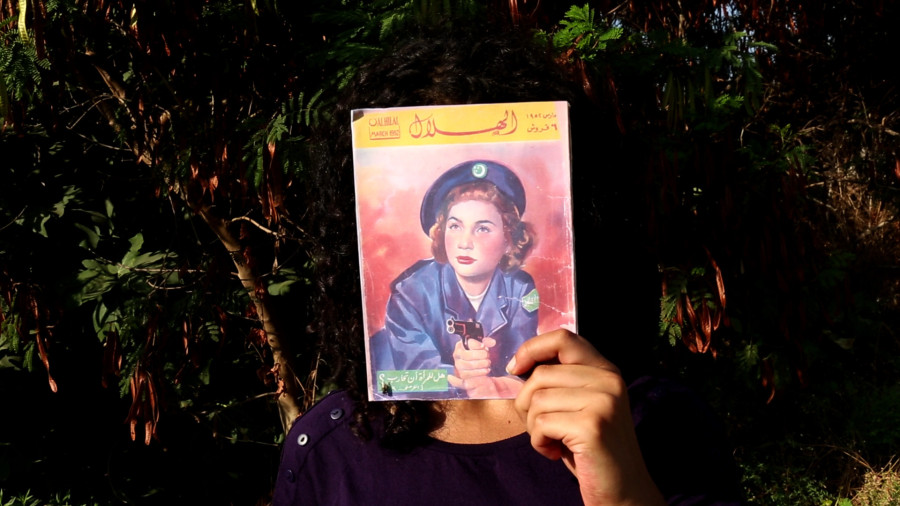 Marwa Arsanios, Have You Ever Killed a Bear? Or Becoming Jamila, 2013–14 (still). Video, color, sound; 28 min. Courtesy the artist
That's the beauty of the New Museum's "Here and Elsewhere" exhibition. A collection of works by contemporary artists from the Arab world, it showcases moments both banal and distinctive. From documentary photographs to abstract painting to video installations, the collection reveals the breadth of media and subject matter present in the art world of countries like Syria, Egypt, the United Arab Emirates and Lebanon. Whether interested in current events, global consumption or everyday life in a city, the works as a whole tease the viewer into a sense of understanding, while revealing the nuances of Middle Eastern culture largely misunderstood by outsiders.
Curated by Massimiliano Gioni and his team, the disparate collection of paintings, sculpture, video and photography by 45 artists from 15 countries steers clear of any regional categorization. While the Iranian artist Rokni Haerizadeh takes stills of broadcasts on YouTube as a point of focus, Beirut-born Mazen Kerbaj showcases his own feverish diary-like drawings. Egyptian painter Anna Boghiguian melds images of pharaohs in an abstract storm while Jerusalem-born Ali Jabri collages detached snapshots in a piece dubbed "Red Sea." The sentiments are as different as the art forms, surveying a portion of the world banded together by territory or tradition, yet capable -- like any other corner of the planet -- of producing wildly diverse imagery and aesthetic.
The rather vague title of the show, based on Jean-Luc Godard's film "Ici et Ailleurs (Here and Elsewhere)," touches on the inherent similarities between these artists and contemporary figures in other countries. It also attempts, perhaps harder than necessary, to avoid attaching any stereotypes or generalizations to the broad survey of cities and movements across the Arab world.
"After decades of postcolonial consciousness raising, we've grown leery of shows that lump sundry unalike cultures together," Holland Cotter remarked in The New York Times. "In reality, there's no right way to go. But if shows like this are the only way, given the provincial nature of the New York art world, that we get to learn about what's happening across the globe, so be it.
While the quiet name sought to sneak under the radar of controversy, tension wound its way into the New Museum anyway. Ramallah-based Palestinian artist Khaled Jarrar was barred from leaving the West Bank, unable to partake in the opening days of the show. The unfortunate event further emphasized how difficult curating a show like this can be, pulling artists from far-reaching, sometimes ignored spaces under one roof. Take a peek at what "Here and Elsewhere" has to offer and let us know your thoughts on the works in the comments.
Fouad Elkoury -- based in Paris and Beirut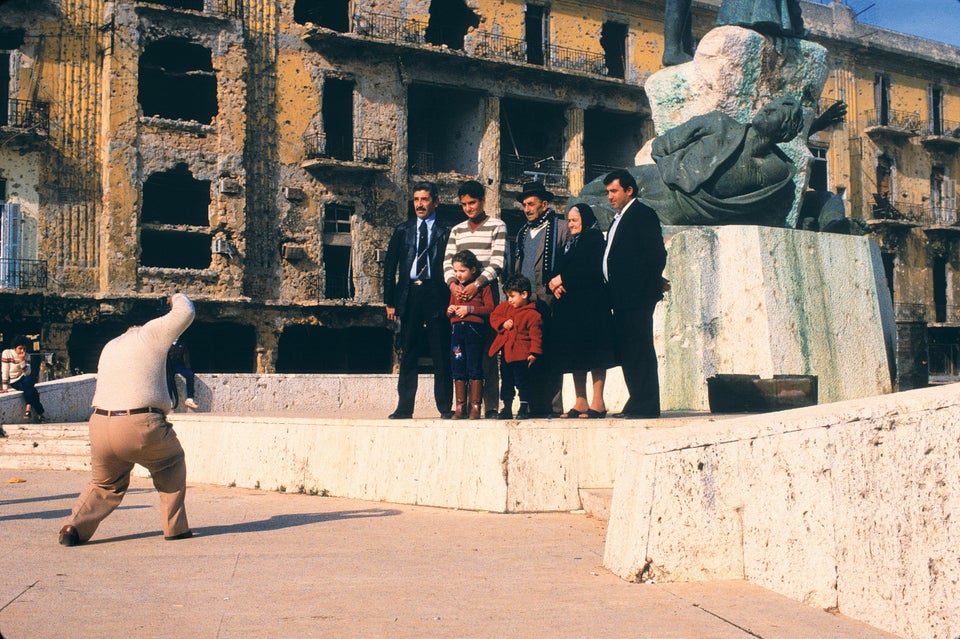 Ali Jabri -- born in Jerusalem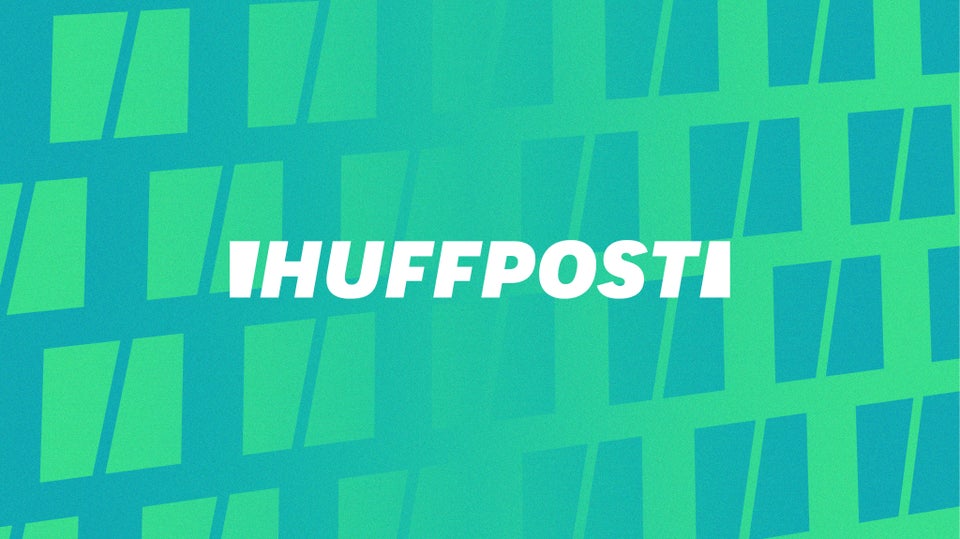 Akram Zaatari -- born in Sidon, Lebanon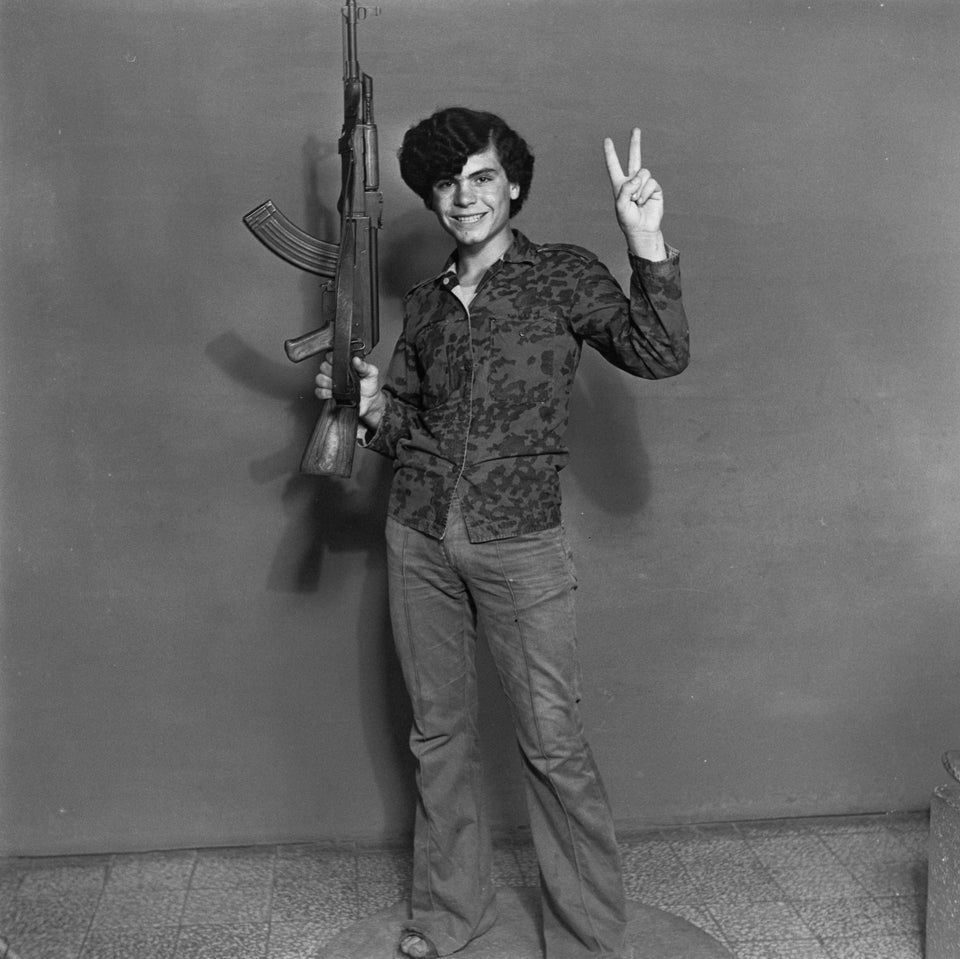 Rokni Haerizadeh -- born in Tehran, Iran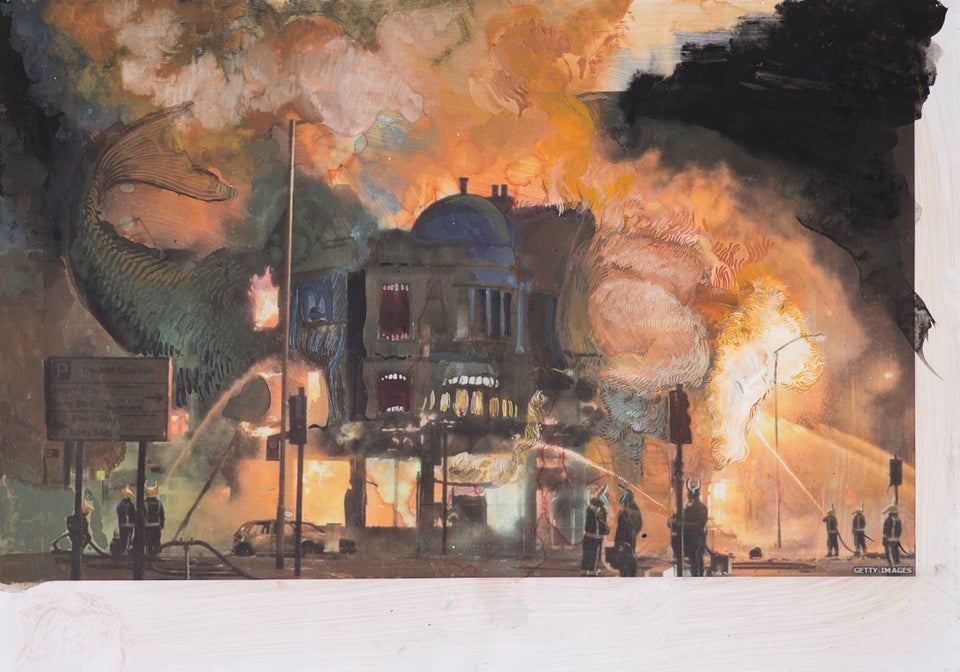 Basma Alsharif -- born in Kuwait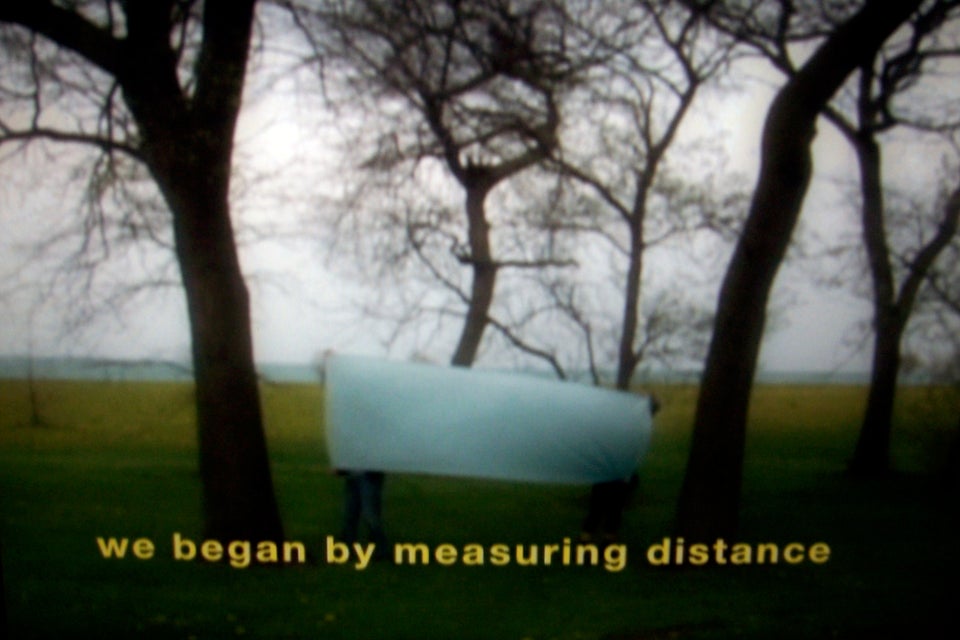 Wafa Hourani -- born in Hebron, Palestinian territories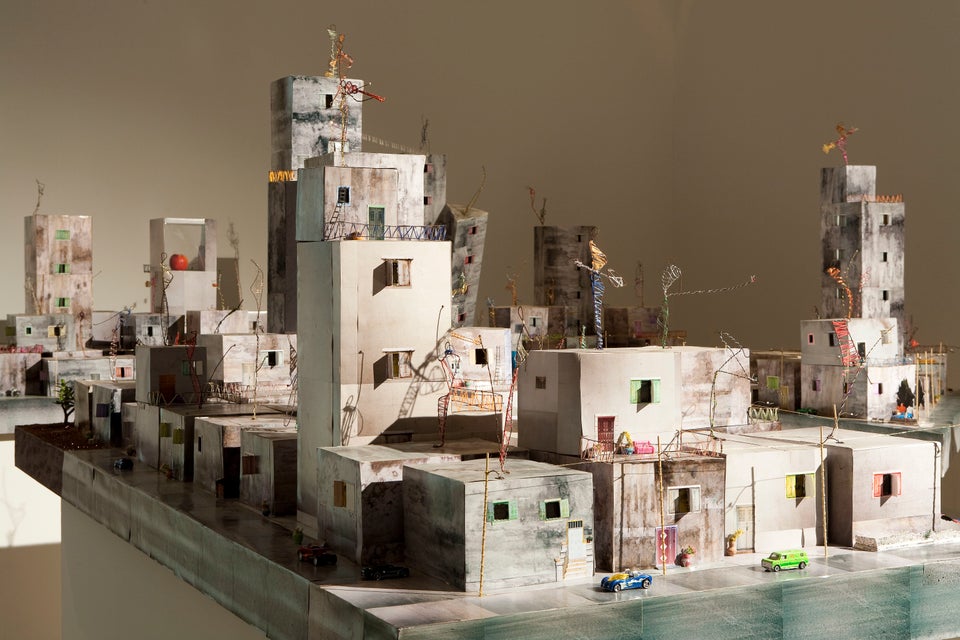 Ziad Antar -- born in Sidon, Lebanon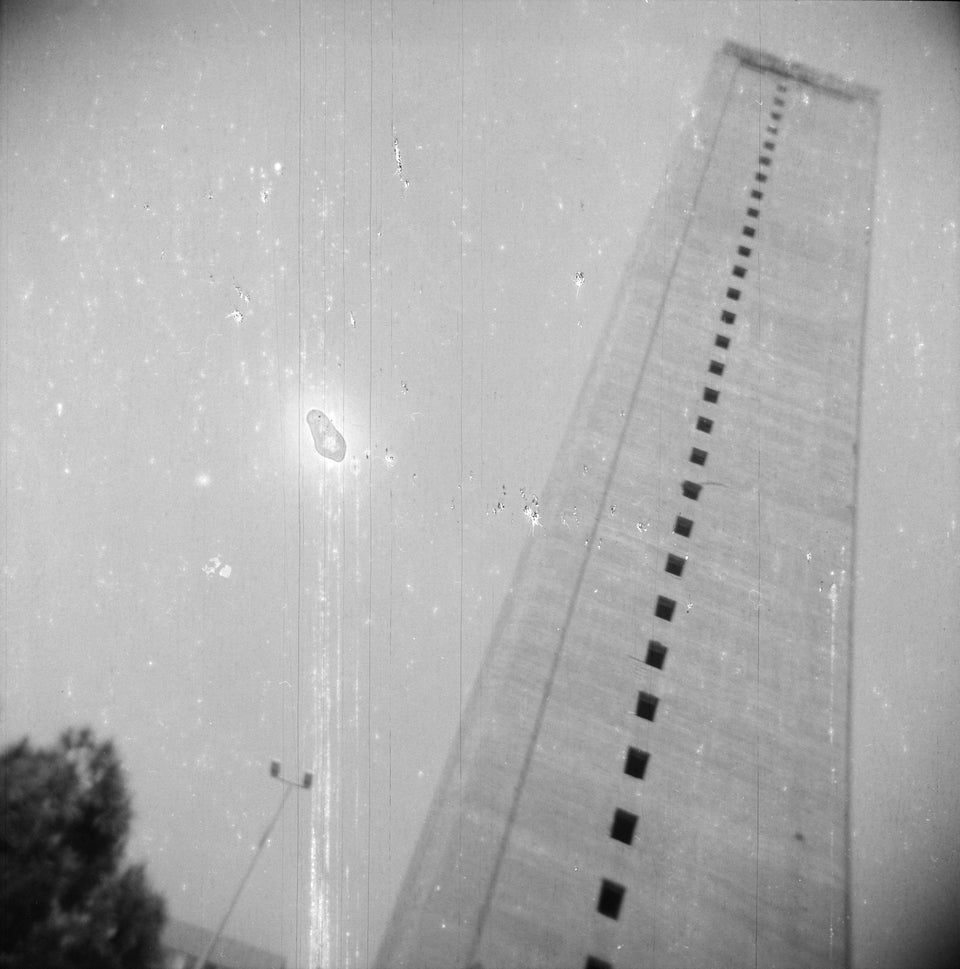 Yto Barrada -- based in Tangier, Morocco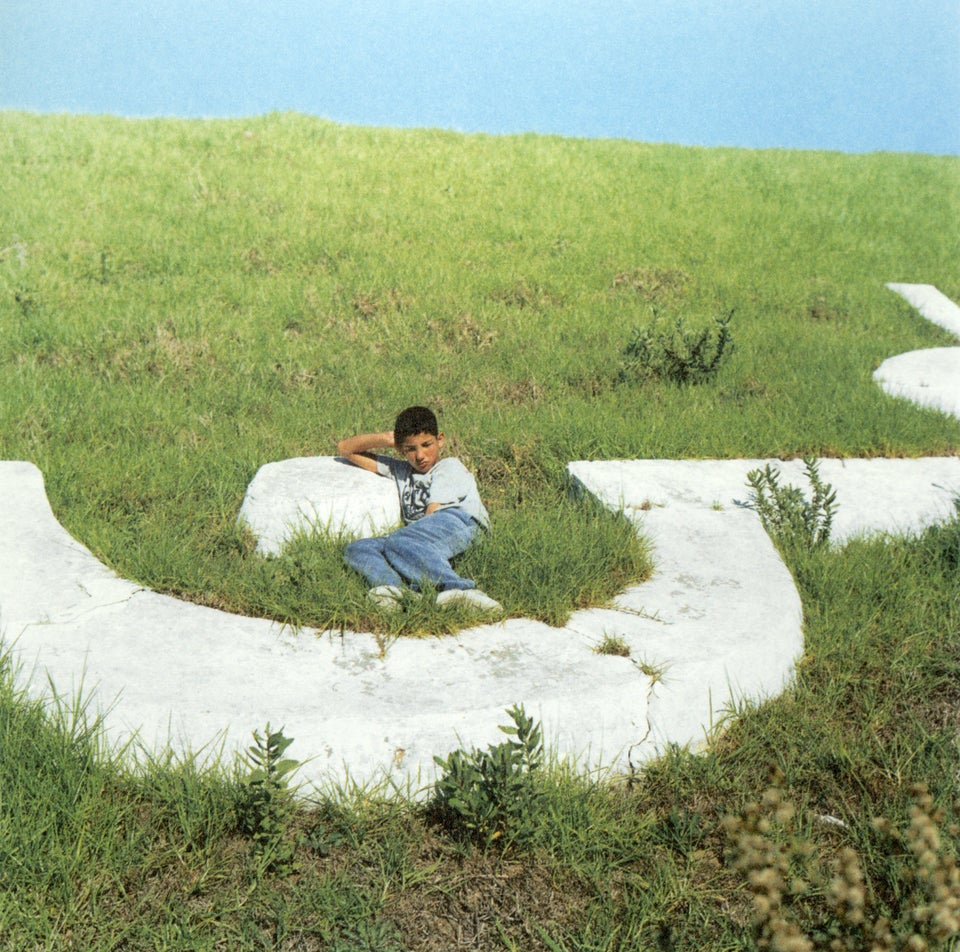 Anna Boghiguian -- born in Cairo, Egypt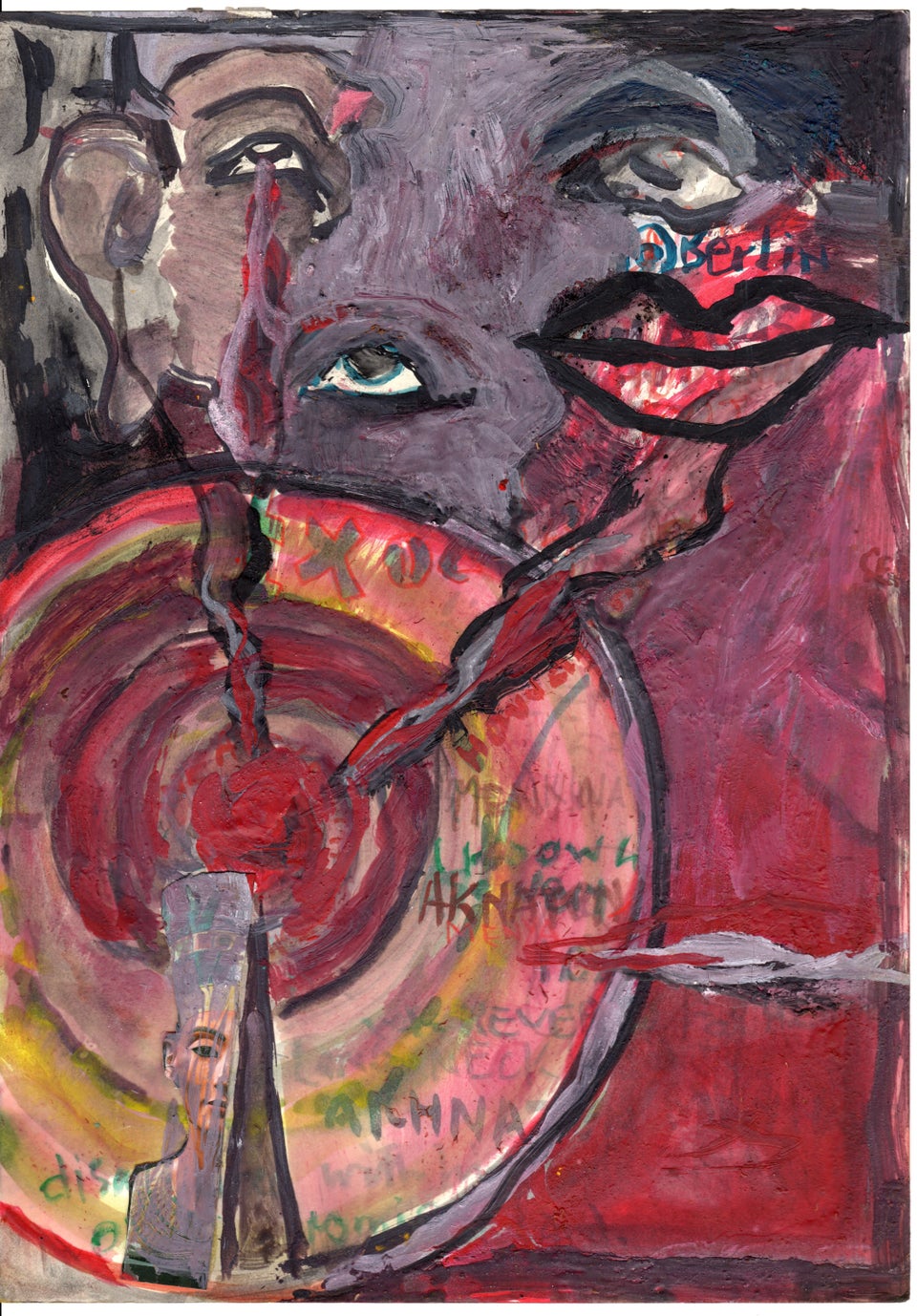 Fakhri El Ghezal -- born in Akouda, Tunisia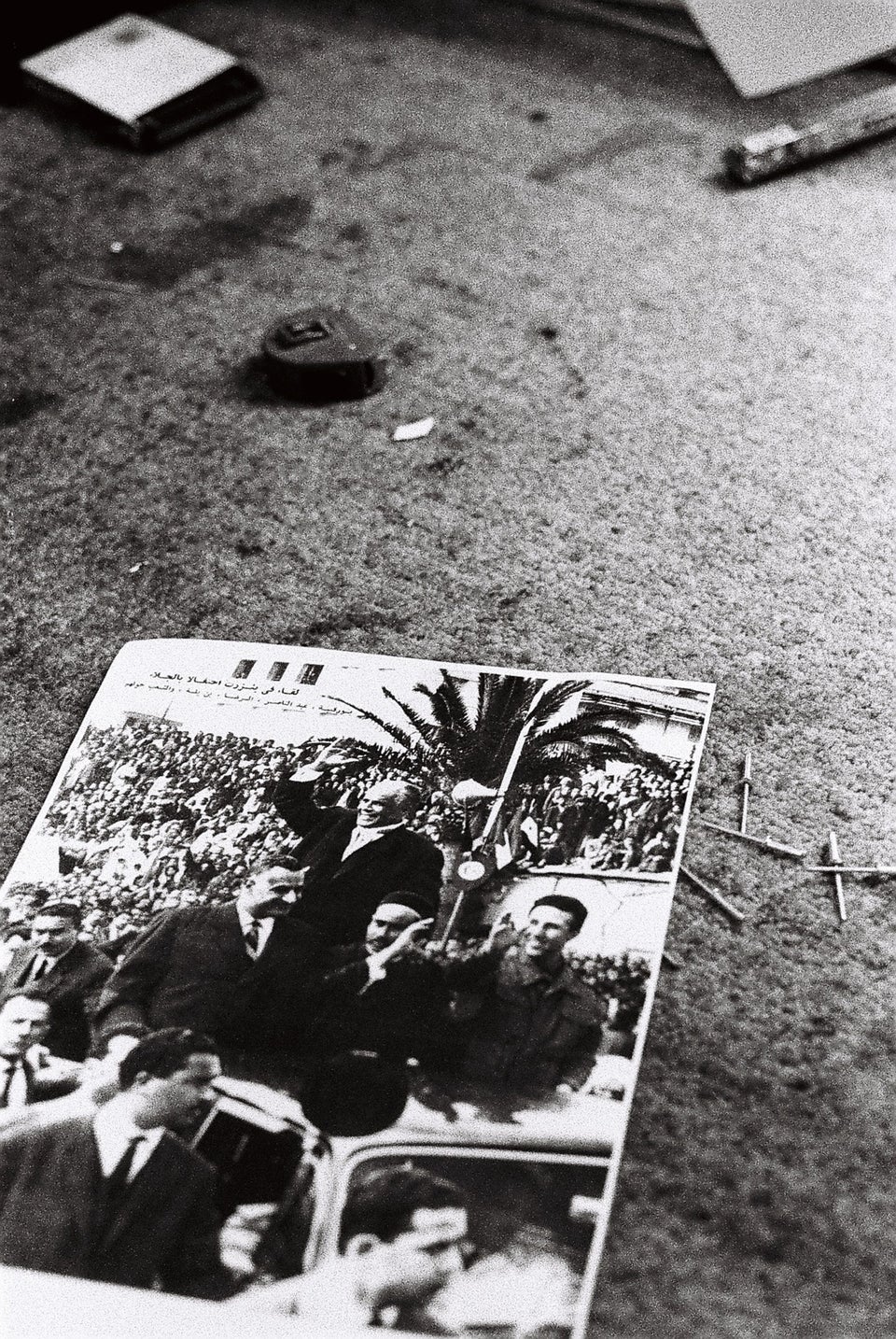 Shuruq Harb -- based in Ramallah, Palestinian territories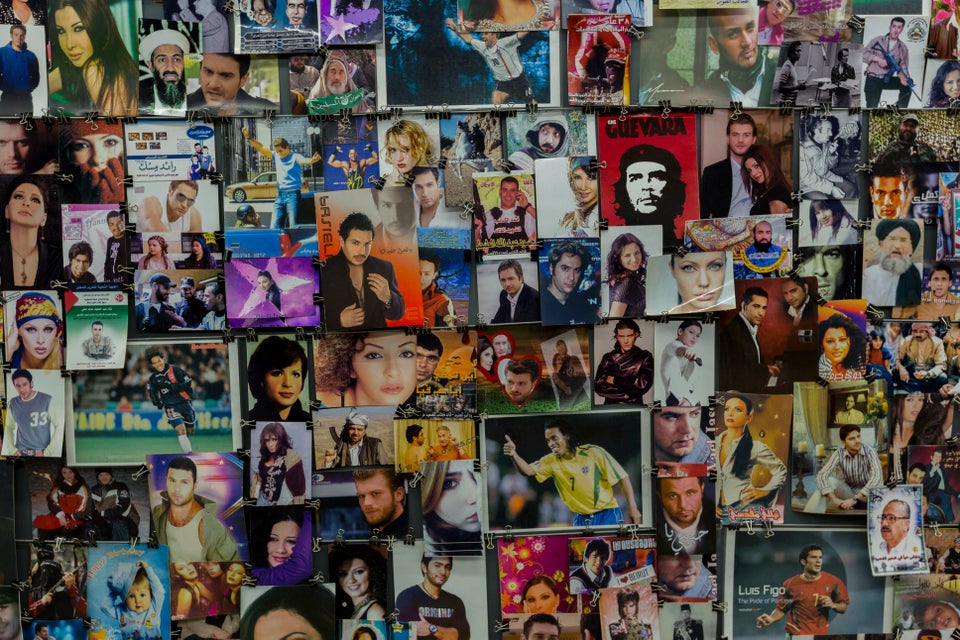 Khaled Jarrar -- based in Ramallah, Palestinian territories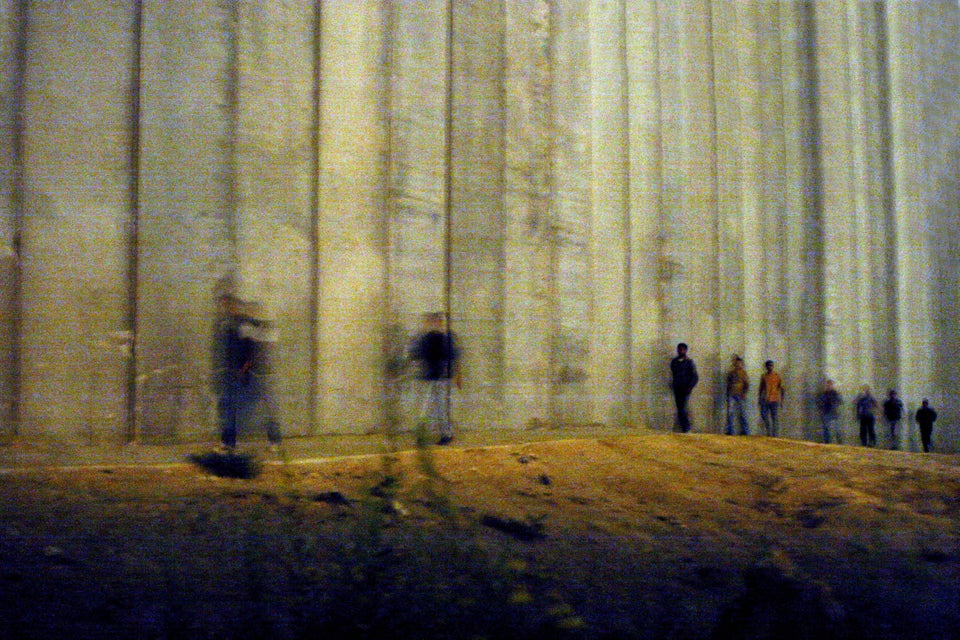 Hiwa K -- born in Iraq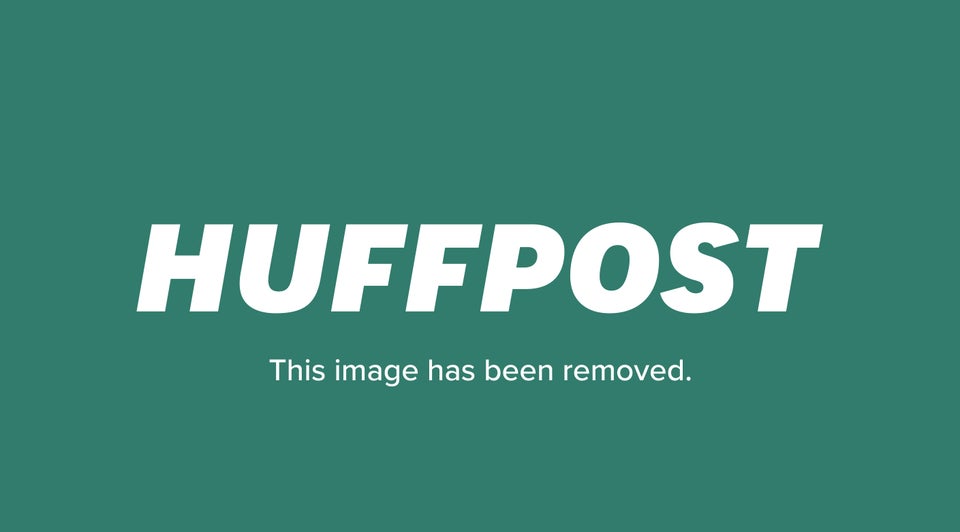 Bouchra Khalili -- born in Casablanca, Morocco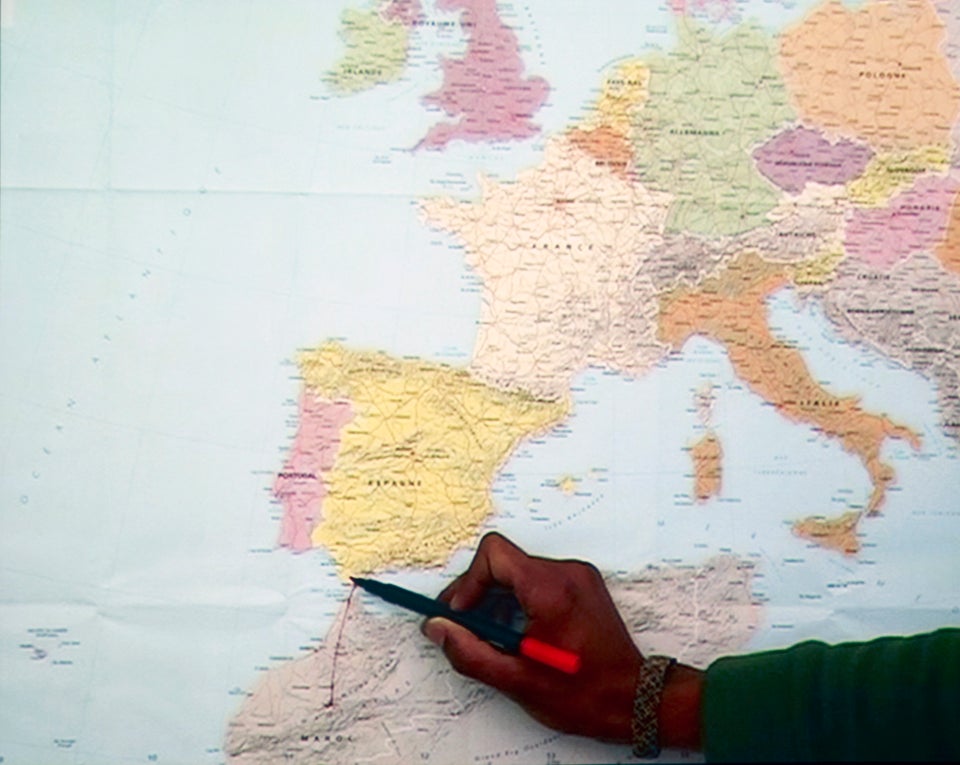 Ahmed Mater -- born in Abha, Saudi Arabia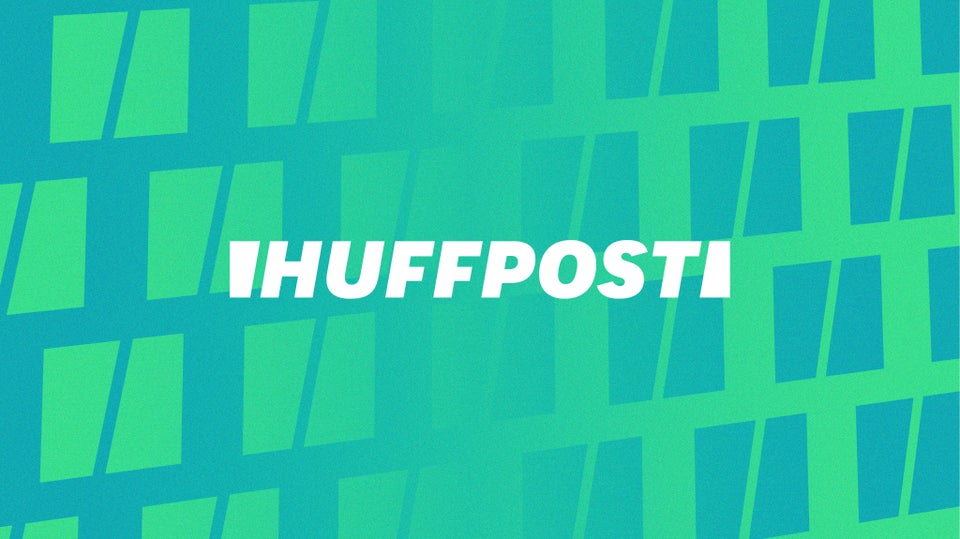 Abdullah Al Saadi -- born in Khorfakkan, United Arab Emirates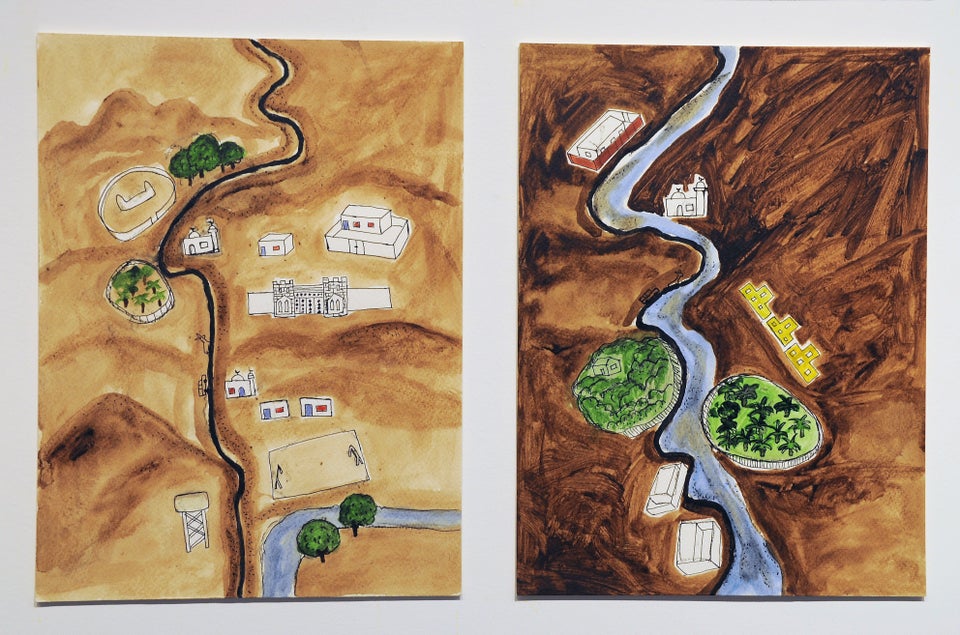 Hrair Sarkissian -- born in Syria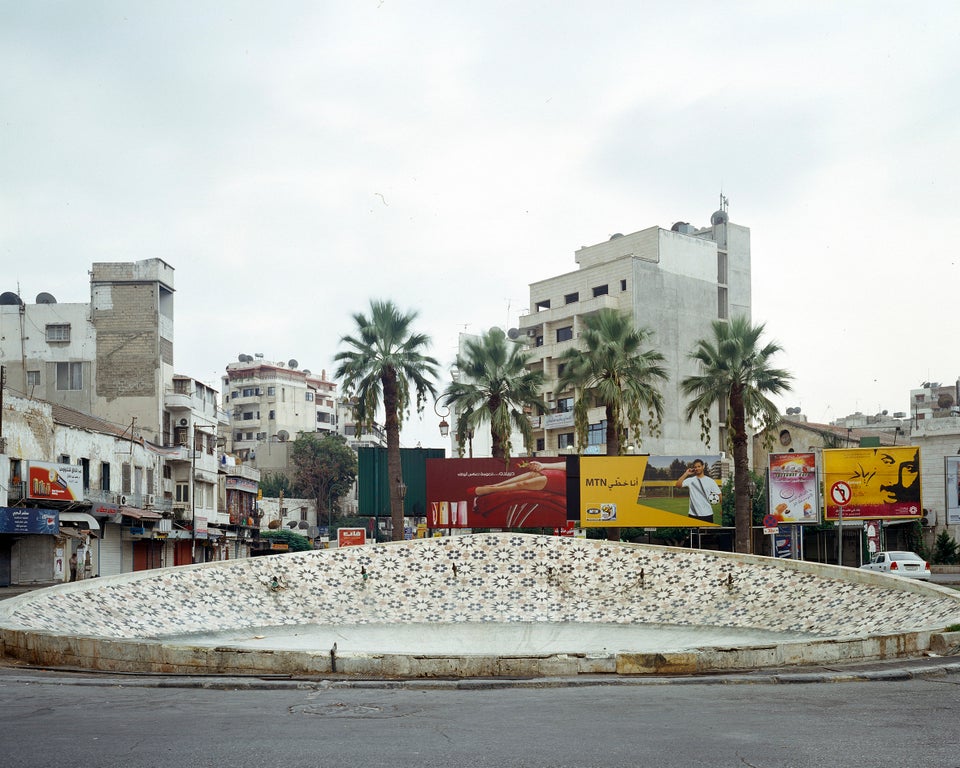 Mounira Al Solh -- born in Beurit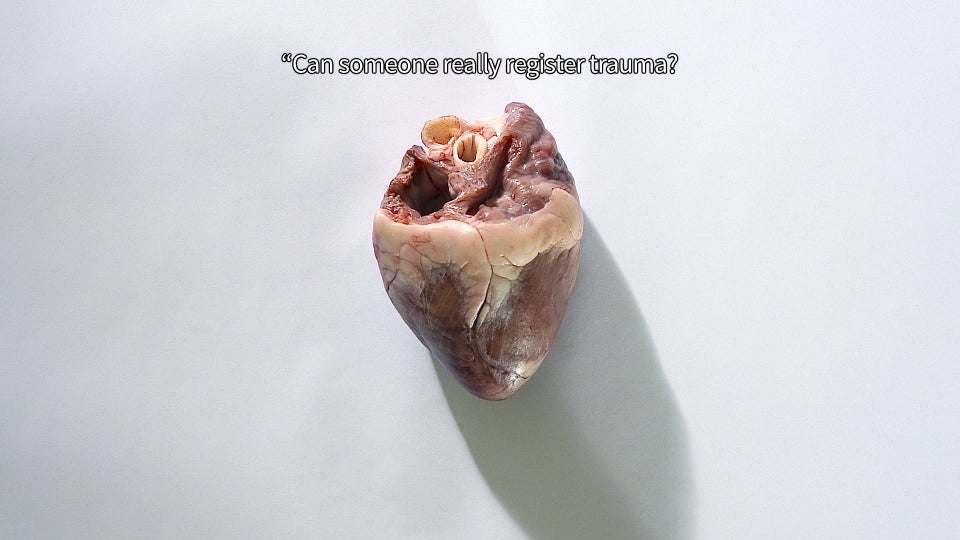 "Here and Elsewhere" is on view at the New Museum until September 28, 2014. The show was curated by Massimiliano Gioni, Artistic Director; Natalie Bell, Curatorial Associate; Gary Carrion-Murayari, Kraus Family Curator; Helga Christoffersen, Assistant Curator; and Margot Norton, Assistant Curator.
Popular in the Community