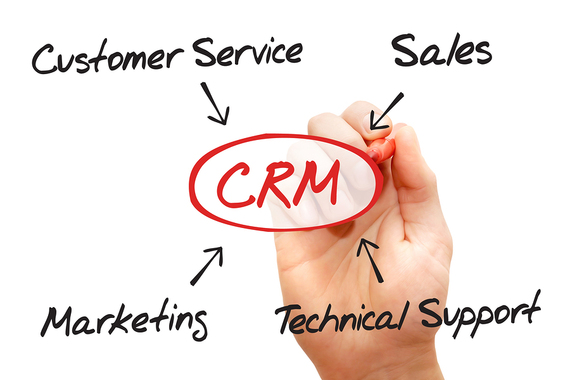 Running an online business without CRM? Perhaps you need to rethink your strategy. Gone are the days where CRM was merely a glorified rolodex to help you improve customer relationships. Today, this advanced software is being fine-tuned and tailored for online businesses.
In the digital world, your analytics are everything. You can either choose to wing it or use such information to further your successes. But how can CRM benefit your ecommerce store? We'll break down eight ways it can help you get ahead.
Sure, you can drive some of this data from your various online stores/marketplaces. But the thing is that none of these sales channels really like to talk to each other. This typically means that you resort to either using separate and costly signal and analytical software - which may or may not tether to all of your sales channels - or you cull information separately and then tediously group it together.
Instead, with CRM for ecommerce, you can plug the software directly into all of the sales channels that you are using. This not only gathers your customer information immediately for analysis, but also enables you to monitor trends, buying habits, return patterns, cost vs. profit, lead origination sources, conversion funnel tendencies and more.

Deeper Analytics

If you've ever looked at the barebones analytics for WooCommerce, then you already know how basic it is. It does little to tell you much more than the obvious facts. For example, you can look back 90 days or over a whole year to view sales. But who is making these sales, when are customers buying products, what's their average order value, how often do they make a return, what are they saying about your company on social media, and how do you retarget to them?
In short, most sales channels do not offer the robust analytics that you need in order to fully assess your customer data. With the right CRM system in place, however, you can do just that. When empowered with this critical information, you now have the ability to create targeted sales campaigns, optimized sales channels and supercharged conversion funnels that convert at healthier rates with reduced cart abandonment rates and fewer returns.

Connecting The Team
A business is only as good as its core unit. That would be you and your team of professionals. But let's be honest, sometimes back office communication is virtually nonexistent. Services like Skype are handy, but do little to communicate with your other software.
What you need is a CRM solution that includes team chat with tagging. Now your entire team has access to your analytics, customer data, trends and more, and can chat in real-time with file-sharing while reviewing any pertinent data from their end. This equates to time saved, progress achieved and productivity enhanced.
Speaking of your team, project management is the core to success. But project management software and CRM are two different beasts. Rarely do they merge together into something that's beneficial to your other software services. That's where ecommerce CRM software comes in.
Let's say that you are chatting with your team and need to tag a new person in the chat to assign them a task. Newer solutions allow you to create veritable task lists that enable team member tagging with notes and even due dates. This improves your effectiveness as a team, and eradicates the need to use a separate software solution for project management while simultaneously improving team accountability.
Leads come in many forms. With the right CRM in place, these leads consist of: organic online leads, newsletter signups, new customers, social leads, B2B leads and more. Knowing when your leads have entered the pool, how often you have engaged and nurtured them, and what steps you can take to vet them is crucial to your success as an online business.
Using the powerful customer relationship management tools, you can better assess your leads and know what marketing steps you need to take in order to close the sale and attract repeat business. This also relates to trend based sales, which we will delve into in our next point.
Perhaps the most powerful of all tools that ecommerce CRM can offer is trend analytics. For example, let's say that you have five sales channels and a large pool of shoppers that swear by shopping on each specific channel. Great, you have amassed loyal shoppers who love to shop for your products and who are loyalists to your brand. But how do you market to them efficiently based upon this data?
The CRM system is able to cull all of your sales and customer data to deliver buying trends, habits and even shipping preferences and return data. What's more, it can do this by the seasonality of the sale.
This means that you can now know what products sell the best, when they sell the best, to whom and who's returning them the most. This puts you in the position to cater your products and offerings, sales and sales channels accordingly, not to mention outbound sales events - newsletters, email campaigns, online sales, ads, etc. - so that you can maximize the conversion across all channels while reducing returns and improving profits.
Perhaps one of the greatest benefits of ecommerce CRM software is that it's cloud-hosted and can collect all of your customer data from all of your sales channels, instantly and in real-time. This provides you with the ability to be in full control of all of your sale channels all of the time.
With this kind of data, you can then procure winning sales and social strategies that help you better connect and market to your customers based upon trends that they have created. Instead of guessing your way to the next sale, you can base your campaigns on actual data. Furthermore, you can know who to market these events to, why and when.
Product Returns

Returns are a reality in the modern era. Emerging studies have found a direct connection with online product returns and customer loyalty. Customers have stated, in study after study, that they want returns to be easy, convenient and automated. With the right CRM system in place, you can offer them this and you can reduce returns. Here's why.
Using the analytics that you have driven, you can learn more about your products, how often they are returned and why. This enables you to improve product landing pages, imagery and even videos to reduce returns. In addition, you can also use the information provided by your CRM to learn who is making the most returns on certain products, so you can cater your marketing lists to exclude serial returners from them, thus protecting your bottom line and improving your profit margins.
Related
Popular in the Community