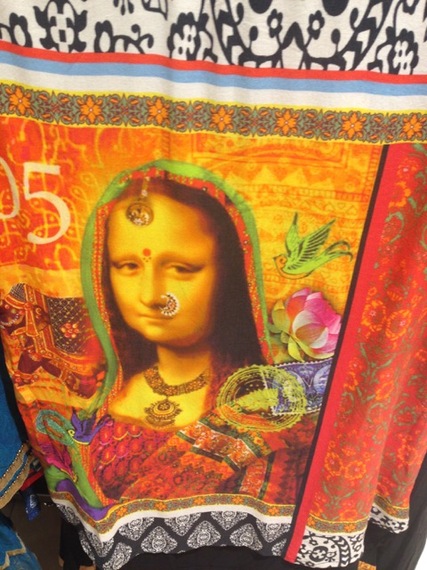 A wedding dress stampede. (Who ever finds these Brides of Frankenstein worthy of marriage?)
A Black Friday brawl. (Such utter disregard for mankind a day after Thanksgiving).
A screaming match packed with obscenities. (Losing control of mind, body and speech is just unattractive).
Arguing with the card company to waive the late fees because "the Post Office never delivered the bill." (Unappealing but SO worth it when they concede).
The lady stuck in traffic making unladylike gestures, scrutinizing and excavating every facial nook & cranny. (Seriously -- why can't I just look away?)
The driver in my rear-view mirror rhythmically plucking her chin hair out. (So fascinating that I might as well drive with the eyes in the back of my head).
Cheap, strong perfume. (The point is to seduce not repel).
Unclipped toenails jutting out of sandals. (Claws are for birds of prey; not for hot chicks).
Soggy bottom jeans. (When it comes to denim flares, a soaked bum is far sexier than sodden bottoms).
Waiting in the saddle for a pap smear. (There is nothing remotely sexy about this angelic position).
Swearing after bumping into something. Swearing to fit in. Swearing to be cool. (Simply swearing).
A haughty mind. (A hottie mind is modest, naughty but nice).

Calling all HuffPost superfans!
Sign up for membership to become a founding member and help shape HuffPost's next chapter